Kieran Baldivis (Rick Donald) returns to Summer Bay this week on Home and Away in Australia, but he has little hope of patching things up with his mother.
When Kieran Baldivis arrived in Summer Bay in the final days of the 2020 season, it shook the Stewarts to their hearts. Alf (Ray Meagher) and Martha (Belinda Giblin) had been separated for three decades, but she had gone on with her life and had a son, Kieran.
Unfortunately, she'd forgotten to tell Alf about it in the two years they'd been reunited, so his unexpected arrival in town came as a surprise to both Alf, who now had a stepson, and Roo (Georgie Parker), who now had a half brother.
His stay in Summer Bay, though, was brief. Kieran turned out to be an alcoholic who had previously become abusive towards Martha, forcing her to call the cops after one of his worst outbursts. In recent years, the two had kept their distance, but a purportedly changed Kieran now decided to make amends.
Despite his best attempts to mend fences with his mother and get to know her recently reunited family, he failed to keep his alcohol under control. He would take sips from his hip flask at any opportunity while appearing to others that he had successfully given up. Furthermore, he was unable to control his angry outbursts.
When Kieran attempted to buy alcohol from Salt, Ryder was the first to become suspicious. He was taken aback when Ryder came around the corner seconds after ordering a vodka soda from Mackenzie, assuming he was out of reach of his family.
As Ryder wondered why Mackenzie was making him a vodka drink, Kieran pretended to be innocent, saying he'd asked for a club soda instead. Though Mac was mortified that she'd made such a reckless error, Ryder knew something wasn't quite right.
Kieran denied anything after Roo and Martha asked him about it. He threw all of his things out of his waggon in a fit of frustration, saying that if his own mother didn't believe him, he would abandon Summer Bay. Martha pleaded with her son to stay and took him at his word that he was clean, as she was relishing the chance to rebuild her relationship with him.
Though his stance towards his mother relaxed, he sternly cautioned Roo not to get in the way of his friendship with Martha again, leaving her rattled.
Alf was still wary of Kieran after learning of his abusive past, but when he learned that he had threatened Roo, he went all-in. In the Surf Club, he and Roo challenged Kieran, resulting in a big blow-out. It was just Justin's (James Stewart) fast thinking that kept Kieran from punching Alf.
They had no choice but to call the cops on Kieran, and they were surprised to learn that he already had a warrant out for his arrest. He'd already packed his van and left town by the time the cops arrived, leaving Martha distraught.
Martha's mental health has declined after that point. She keeps Alf and Roo accountable for her son's absence from town, and she has failed to forgive them for their actions. She was overjoyed when Kieran returned shortly after… Yet, unbeknownst to her, she was just seeing a hallucination. She has had many vivid discussions with him, convinced that he is present.
She asked Alf to set her up with a caravan so she could paint in peace without having to tell her family that Kieran had returned, but she has been using it as a place to hold private talks with her son.
When Ryder, Nikau, Bella, and Chloe were abducted, she suspected her unstable son may have been involved. She pled with him to simply release them, as she did not want Ryder to suffer as a result of her actions.
She was overjoyed to learn that the kidnapper wasn't Kieran, and she went to apologise to him at the Pier for ever doubting him. It was there that Irene came across Martha, who seemed to be talking to herself. "Irene, you know my son, Kieran," Martha casually introduced them as she went up to see who she was referring to.
With the truth about Martha's dreams out in the open, Alf and Martha have no choice but to plan an operation to convince her to go to the hospital for treatment.
Alf received a call from the hospital at the conclusion of last week's episodes telling him that Martha has gone missing! Worried, they go to the van Alf set up for her to practise her art in the hopes of finding her there – but they're surprised to find it empty of art materials and Kieran's things neatly folded and spread around the room!
"To tell you the truth, she hasn't used this space as an art studio at all!"
She hasn't gone far, luckily, and she turns to the one person she knows she can trust: Irene. Irene was the first one she told about her son, and she's been there for her ever since.
Despite this, she does not get the assistance she deserves. Irene immediately summons Alf and Roo, who appear in a moment. Martha believes she is well and refuses to believe that Kieran's appearance over the last few weeks was just a figment of her imagination.
"Tell them Irene," she begs. "You saw Kieran and me at the end of the dock, the doctor was wrong."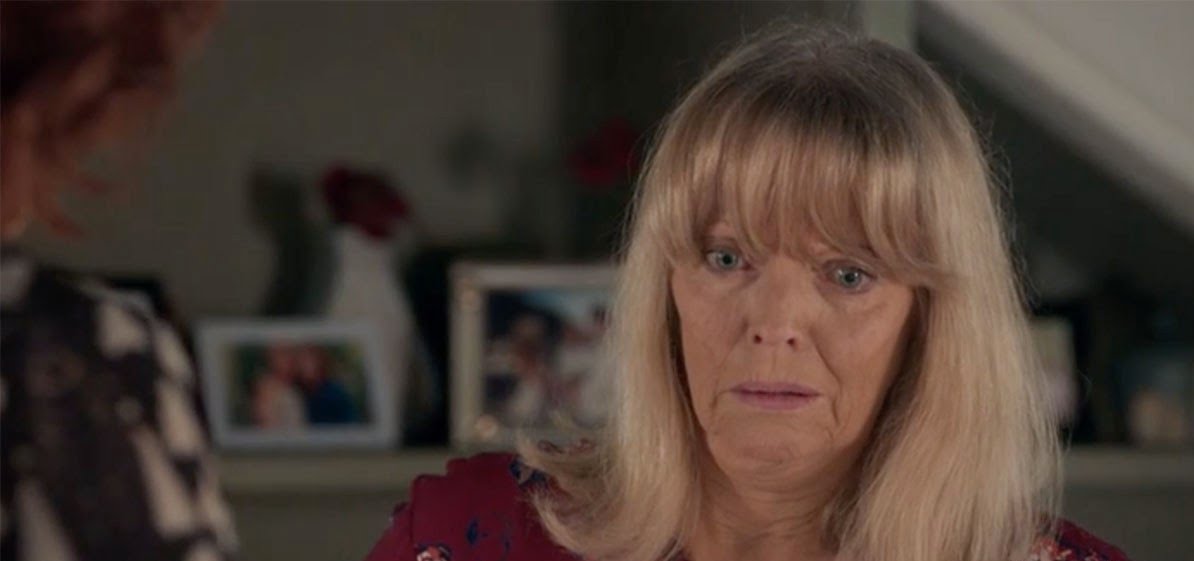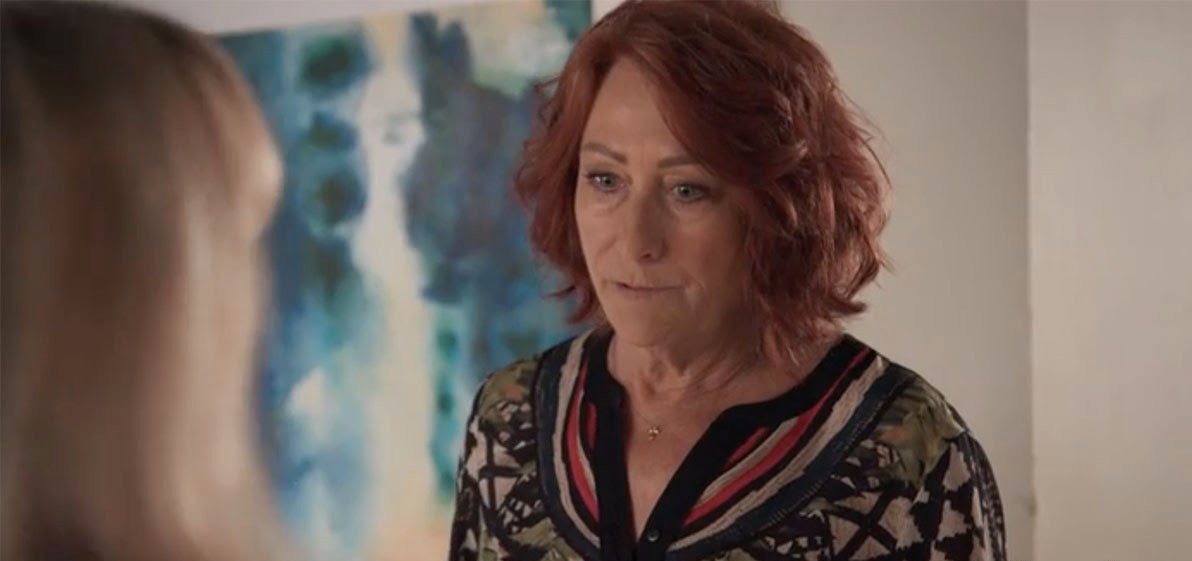 Irene, on the other hand, knows just what she saw. "What I witnessed was you conversing with yourself."
Martha fully acknowledges the truth: her son hasn't returned, and she's been dreaming him all along. While she is angry, her recognition is a good step in the right direction.
Despite the fact that Roo insists Martha can live in the hospital for longer, Alf decides to release her and return her to Summer Bay.
When Martha goes to clean out Kieran's old van, she is shocked to find him inside. She's starting to doubt herself, because she's not sure whether it's actually him or yet another hallucination. When she invites Alf and Roo to follow her to search the caravan, no one is shocked to see it empty – Kieran is nowhere to be found.
And the actual Kieran lurks in the shadows, invisible to them. He is back and in much worse condition than he was before. He's here. Later that night, he begins to break into vans in his caravan park, searching for some beer. Next morning Martha misses again and it's obvious there's a struggle as she heads to her van.
Martha has been abducted and is being held captive in another van by Kiran. His hand is squarely over her lips, preventing her from yelling, as he demands money to buy more drinks.
Rick Donald, speaking about the new development in the violent plot, said, "It's such an unlikeable thing when a guy is hostile towards a girl."
I guess I won't have a lot of supporters on the stage. I believe so many people don't like the manner in which he treats people."
Alf summons the officers, but will they be able to spot Martha in time?