Ari fights for his survival after becoming a hit and runner this week in the episode of Home and Away in Australia, while Lewis renews his feudicious feud with Christian…
Since Heath Braxton (Dan Ewing) and the River Boys seemingly taught them a lesson a few weeks ago, the Paratas thought they'd seen the last of thief Paul (Jack Finsterer) and his henchmen. Still, unfortunately, it seems that their presence was for nought.
The weeks after his incident, Ari (Rob Kipa-Williams) was shocked in his life by Chloe Anderson (Sam Barrettstep-girlfriend, )'s followed by her mama and Ari's girlfriend, Mia (Anna Samson).
Ari broke up with girlfriend Mackenzie (Emily Weir) last week, despite the fact that she is already pregnant with his child. He was conflicted about his relationship with Mackenzie (Emily Weir) when his feelings for Mia resurfaced.
As Ari was working with Mia, Chloe came to the notice that Paul and Leon (Wil McNeill), who wished to exchange them for Ari and for his brother, Tane, had taken them away, alongside Nikau (Kawakawa Fox-Reo), Bella (Courtney Miller) and Ryder (Lukas Radovich) (Ethan Browne).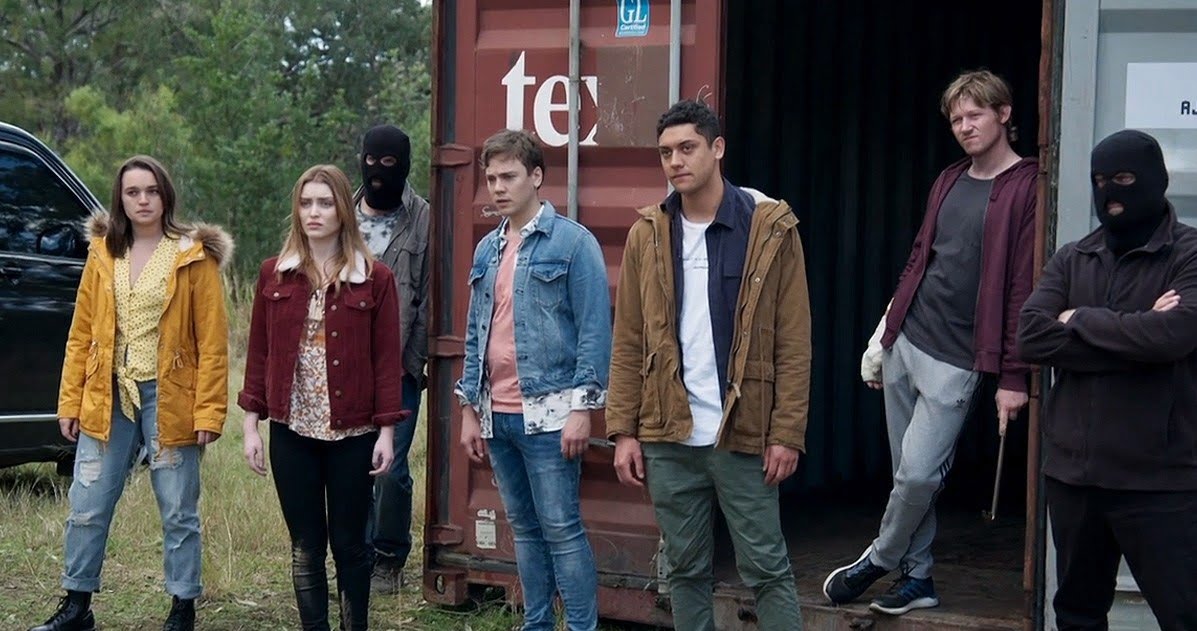 The teens were rescued after another short showdown last week, and Ari and Tane gave the men another beating, but it was apparent that the fight wasn't over when Nik saw Paul speeding away from the scene.
Chloe's kidnapping wasn't good at Mia, who was angry that after his time in jail Ari didn't appear to have improved—he is hanging out with the wrong crowd! Mia convinced him she was wrong to believe him and did not want him to have any contact with Chloe.
"Ari's on the verge of losing his love of life," Rob told TV Week. "Ari is heartbreaking. Mia thought he had changed, and she's scared he's the same guy that's going to end up in jail again. She won't put her heart any longer on her sleeve."
This week Ari's pleadings go unheeded when Mia reveals that she and Chloe leave Summer Bay.
Ari dials the number of Chloe to communicate with her, distraught. But, since he is concerned about his desperate call, he is not aware of the road forwards. Suddenly there comes out of nowhere a motorcycle driven by Paul. It's apparent that he doesn't want to pause as he drives to him and plugs into him.
The team were forced to place him in a coma at Northern Districts Hospital because of the seriousness of the injuries Ari has. During the examination of Ari's CT scans, Dr. Christian Green (Ditch Davey) has discovered that she has the brain bleed and needs emergency surgery.
Mac is taken aback when he learns about Ari's diagnosis. Despite having scheduled an abortion, she has eventually agreed to inform Ari of her pregnancy—will she be able to do so before it's too late?
Meanwhile, Christian is struggling with his own troubles, with Nurse Lewis Hayes (Luke Arnold) likely to reignite his feud with Christiant as the topic of his wife Anna's death comes up again.
Lewis took a position at Northern Districts Hospital knowing that, two years after he was working on him, he would work with Christian, whom he deems liable for Anna's death. Christian did not recognise Lewis and was perplexed on why, when he saw him drink champagne at his party, he took such a hostile position against him, undermining his opinions on his supervision patients, and even blocking the procedure of Christian at his party.
Lewis then erupted and revealed the news of Anna's death to a shocked Christian, and as he looked up the case, the painful memories of Anna becoming pregnant with Lewis' child came rushing back.
Christian felt terrible and asked to speak with Lewis and discuss it over, even if he felt there was nothing else he should have done, even though he had stayed at the hospital in the hours after the surgery. He apologised for forgetting about the situation and expressed regret for not being able to save her.
Lewis confessed to Jasmine (Sam Frost) that he was conflicted after two years of hating Christian and never expecting him to notice.
However, as the two speak again this week, it's obvious that there was a miscommunication!
When Lewis assures Christian that admitting guilt for Anna's death has made a significant difference in his life, Christian points out that he never said he was at fault.
Although he sincerely regrets what occurred and for failing to recall Anna's situation, he was not the cause of her death.
Lewis erupts once more, this time asking Christian how many people would die before he realises he isn't god!
With Christian seeming to be experiencing a lack of faith in his work as a result of his outburst, it's unclear if he'll be able to rebound, and whether Lewis wants to make his life any more difficult…