Summer Bay is reeling this week as Ari is muted from behind in a wild hit-and-run crash at Home And Away.
Loved ones rally to Ari's side as his life hangs on the thinnest of strings.
Is this the end of the Ari?
We're going to pick up things with Ari (Rob Kipa-Williams) seeking to reconnect with his ex, Mia (Anna Samson). She's about to leave town with her daughter Chloe (Sam Barrett), who's fed up with Ari's association with crim Paul (Jake Finsterer) and his friends – which led to Chloe being abducted along with three other local youth.
Recently, after pulling the pin to his relationship with Mac (Emily Weir), Ari pleads for Mia to stay. But she's always steadfast – and she says she's sorry to let him go back to her existence. Oh, Ouch!
"Ari's heartbroken – he's faced with losing the love of his life," Rob tells WEEK. "And who wouldn't be furious if their daughter was kidnapped?"
Mia thought he had improved, and it hurts her to think he's still the same man who's going to end up in jail again. She doesn't want to risk again putting her heart on her sleeve."
A deposed Ari walks along the road as he makes a final call to Chloe before she leaves. And then, from nowhere, a car roars up behind Ari, knocking him to the ground before speeding up.
The driver, huh? Paul, you guessed it.
"Ari is blindsided by the driver," says Rob. "It's a ruthless hit-and-run."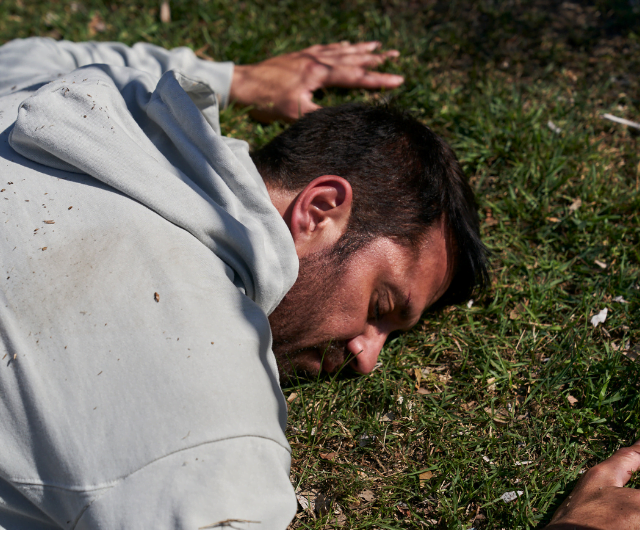 At the hospital, it is apparent that Ari has multiple injuries and is put in a coma that is medically induced. After looking at his scans, Dr. Christian (Ditch Davey) delivers a gloomy news: Ari has a bleed on his brain and needs urgent surgery.
In the meantime, Mac, who decides to tell Ari that she's pregnant with his son, is knocked aside when she learns about his condition. C'mon, Ari, pull through…