Willow Harris leaves Summer Bay for a fresh start in Queensland on this week's Home and Away in Australia, while Mackenzie struggles to cope with the loss of her daughter.
Home and Away is set to revisit Willow Harris (Sarah Roberts) and Alex Neilson's (Zoe Ventoura) romance just over a year after the two went their separate ways, as we announced earlier this week. Willow Harris's exit storyline has now confirmed that their possible reconciliation is part of her exit storyline, as she leaves Summer Bay after 3 1/2 years.
Willow had a brief relationship with Justin Morgan (James Stewart) shortly after moving to town, and dated Dean Thompson (Patrick O'Connor) during their Mangrove River days. Her friendship with Dr. Alex Neilson, however, had the greatest effect.
The two finally realised that the time wasn't right for them after a tumultuous relationship in which Willow came to terms with having feelings for a woman but struggled with commitment issues.
Alex's work as a locum tenens doctor required her to move around often. Alex had come to Summer Bay as the interim Head of ED when Tori Morgan (Penny McNamee) was on maternity leave (and later in a coma), and when Tori returned to work, Alex was forced to start searching for a new job.
She offered Willow a job in Queensland when she received an offer, but the idea of moving thousands of kilometres away from her friends and family was too much for her. Willow was also hesitant when Alex proposed that she get a local job and the two of them move in together somewhere in Sydney, and it became obvious that she wasn't ready to settle down.
Alex was forced to admit that she and Willow didn't have a future together in heartbreaking scenes, and she snuck out in the middle of the night, leaving Willow a heartfelt note.
Willow's life has taken some big turns since Alex left Summer Bay in March 2020. She hasn't had another relationship since, instead devoting her time to Colby (Tim Franklin), Dean, and Bella, her fictitious family (Courtney Miller). When she was identified as Witness X, the primary witness whose court testimony led to Colby's conviction for the murder of Ross Nixon, she made a big sacrifice to protect Dean.
She and Dean had been friends for decades, having grown up in Mangrove River together, and she despised Colby's poor decision that was destroying Dean's life. She saved Dean from going to jail by testifying against Colby and providing Angelo with a video of him confessing to murder. She bolted from the bay, knowing she had deceived some of her closest friends and that they would almost certainly never forgive her.
She did, however, return to Summer Bay earlier this year, and when she reunited Dean with Amber (Madeleine Jevic) and Jai, she completed the puzzle. Because of Willow's selflessness, the three have become one big happy family.
It's time for her to think about herself for a change. When Amber asked Willow what her future held now that things in her life have settled down, she had the idea of reconnecting with Alex in mind.
Amber needs Willow to be greedy for a change and take charge of her own life. She ended up asking Willow what happened to Alex and encouraging her to contact her ex-girlfriend, all in the hopes of finding out whether there was romance on the horizon.
Willow is going to do just that this week. She's ready to reject the idea, telling Amber that "not everybody gets the happy ending," but Amber tells her that "it happens," and that "you and Alex can still do this!"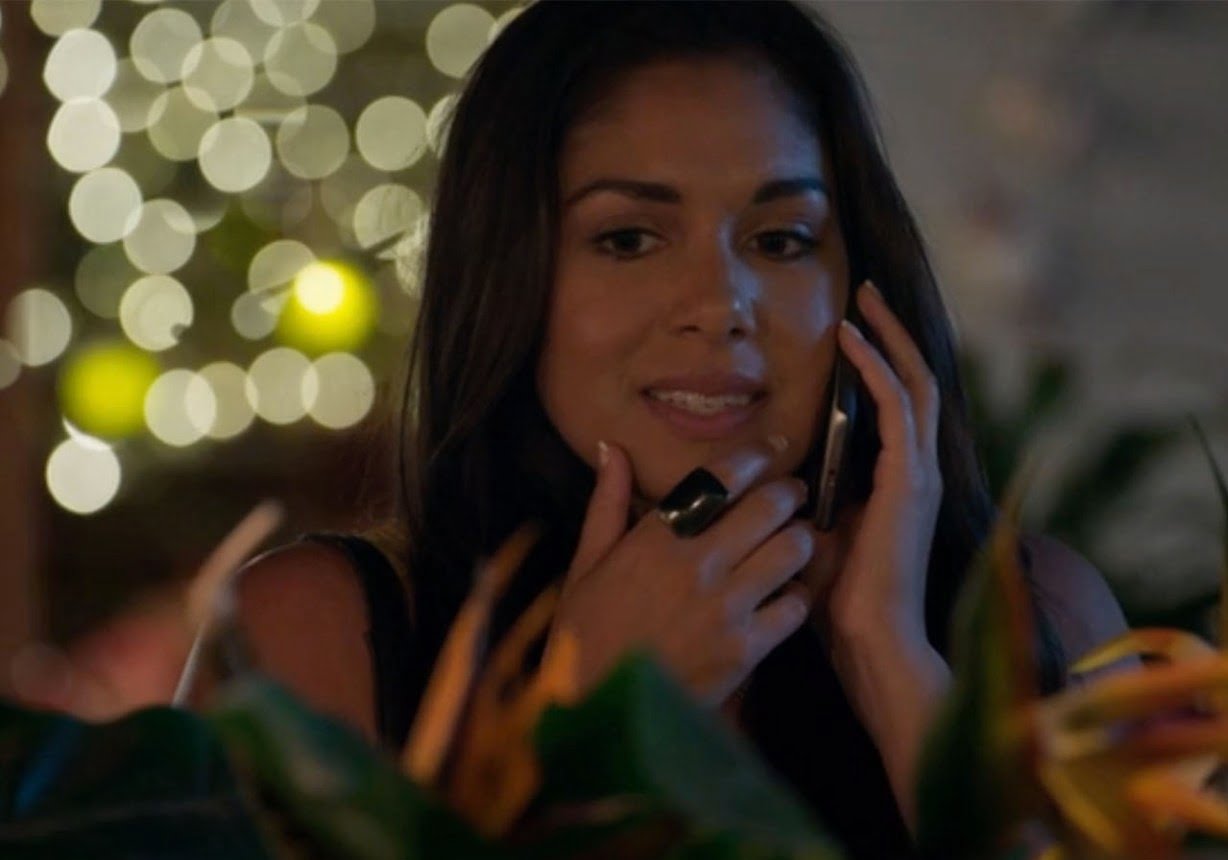 Willow musters the nerve to call Alex from outside the Diner, beginning the conversation sheepishly with "Alex, it's uh, it's me."
Willow's life is forever changed as a result of those words. Willow Harris' final week in Summer Bay will be this week, as actress Sarah Roberts leaves the show after three and a half years.
Later this week, she departs for Queensland, waving farewell to her Mangrove River pals Dean, Bella, and Amber, as well as her Summer Bay housemates Irene and Jasmine, in tearful scenes. It appears that she will eventually find happiness with Alex as she departs the sleepy seaside town for the next flight to the north-eastern state.
Sarah Roberts, speaking to TV Week about her departure, said, "It's a lovely way to quit the show." I have a great friendship with Zoe [Ventoura, who played Alex], and we always catch up, which is nice."
In real life, Roberts is married to James Stewart, who plays Justin Morgan on Home and Away. Although Willow's time on the show has come to an end, Justin remains a vital part of Summer Bay, allowing Sarah Roberts to maintain a close link to the show. She told TV Week that the cast and crew are like family to her. "Because Jimmy is always on the show, I'll still be attached to them."
She told the magazine that now that she's gone, she wants to take a step back and enjoy the chance to relax. "I want to meditate, spend time with my family, exercise, and enjoy life."
Mackenzie is also dealing with the loss of her and Ari's unborn child this week. She just found out she was pregnant a few hours before Ari broke up with her, feeling bad that he still had feelings for Mia.