Kieran's back but the fans don't foresee that…
Martha's son Kieran was a bitter, booze-filled tornado in Summer Bay for the brief amount of time.
His drinking extended to a miserable stush with Alf, who saw him attempt to cover the stalwart before he fled the area.
Kieran (Rick Donald) is back – but he doesn't expect followers.
The disappearance of Kieran was linked to Martha (Belinda Giblin) and to Alf (Ray Meagher) and Roo's daughter (Georgie Parker).
Oddly, she asks for support from Irene (Lynne McGranger) who says that her prisoner is taken by Roo and Alf.
This is our first hint that anything about Martha is not perfect.
Martha's miserable son excuses hurting her when she sees Kieran that night.
Alf and Roo are now seeing Martha – and she seems to be talking with a slim air!
Did Kieran just go back in a hurry?
Rick, 35 years old, tells TV WEEK: "What's so fascinating about this guy is that he is no just a poor person who comes in and just mess up things."
"He does everything he can to make improvements. He cannot ever get out of his way."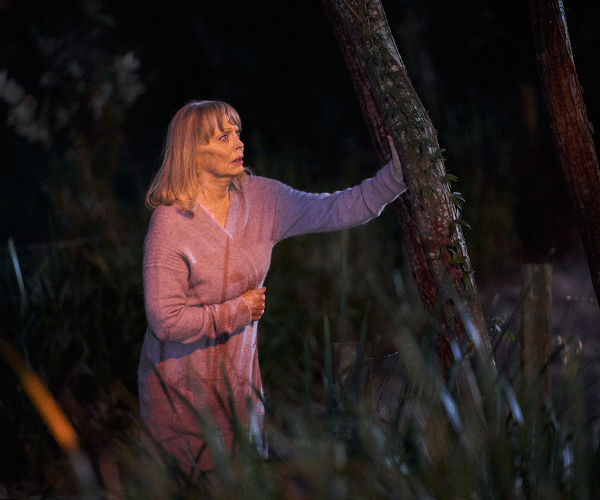 Roo and Alf know that with an increasingly unruly Martha, something is wrong, but they're not exactly how it is.
"Martha's spiralling, causing severe mental health issues," says Georgie, 56.
At the time, it is apparent to the audience that Martha is deluded.
But is Martha going to be receiving the support she wants until it is too late?
Send to the Bay with Amber
The Dean taps on his hand as two figures unexpectedly reappear in Summer Bay that he hasn't seen in months.
First, for the first time since her evidence in Colby's (Tim Franklin) killing trial effectively removed him, the Willow (Sarah Roberts) shows up.
She made a telephone call later, coaxing a strange male into the Port.
And Dean then meets the last person he wants to see: Amber (Maddy Jevic), their son Jai's girlfriend (River Jarvis).