Ryder and Chloe both feel rejected by the other in next week's episode of Home and Away in the UK. Bella's assistance is needed for them to admit their feelings… Then there's the matter of informing their families!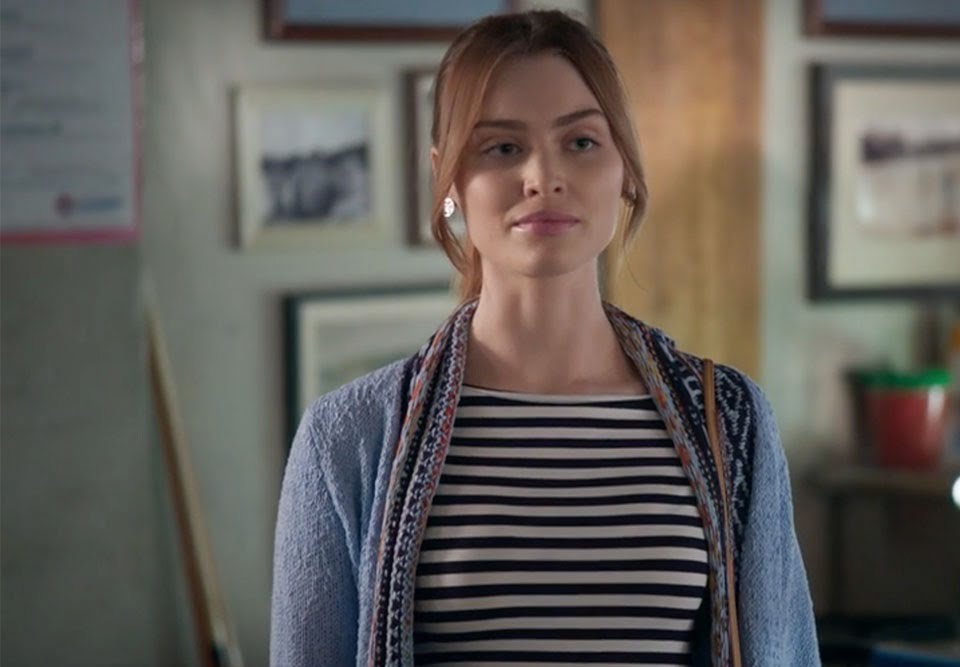 The awkwardness between Ryder and Chloe will begin next week. Last week, the two shared a kiss after their abduction encounter brought them closer together, but while Chloe doesn't think Ryder was keen on a repeat show, Ryder has no idea how Chloe feels about him.
Both of them are embarrassed and rejected because they believe the other isn't involved. Despite their obvious feelings for each other, they try to avoid each other even during their joint working hours at Salt.
Bella has deduced that there is something between them, despite their ostensible hatred, and has made it her task to assist them.
When Bella confronts Ryder, he is taken aback to learn that Chloe believes he has rejected her. She kissed him, then told him to forget about it – she was the one who regretted the kiss, in his opinion. He says that he can't stop thinking about it, but Chloe has stopped speaking to him.
Following Bella's advice and inviting Chloe into the storeroom, the anxious teen spreads out all of the cards on the table. "Are you fond of me?"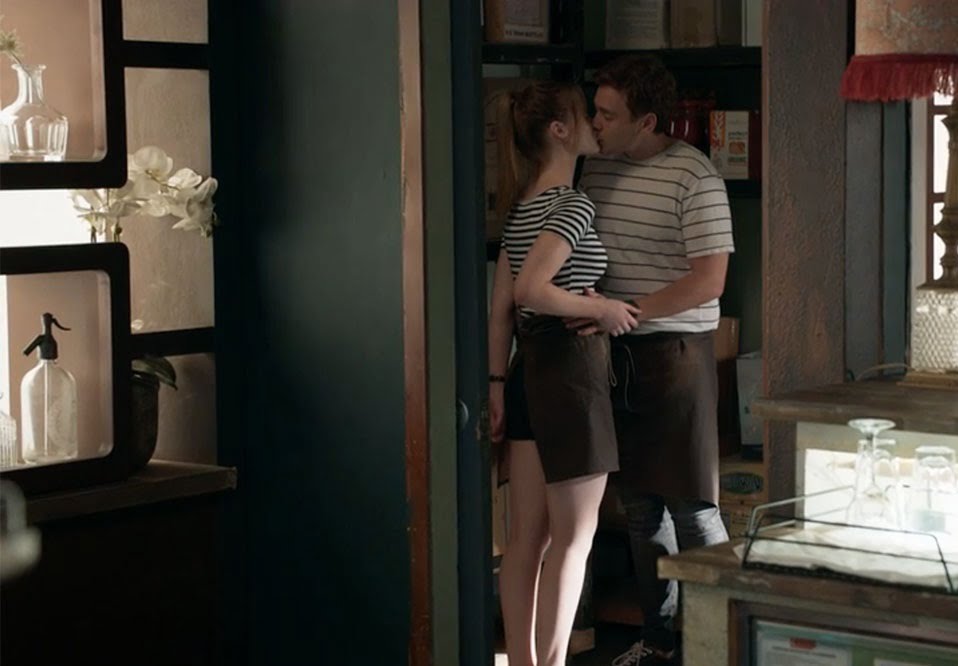 Chloe reveals the truth after they both threaten to hurt Bella for forcing them to face their feelings – "Fine, yeah, I like you, okay…"
Ryder makes his move before she has a chance to finish her thought. He goes in for a kiss, and the weeks of will they, won't they have come to an end.
Friends and relatives are now the only thing standing in their path. Nikau regards Chloe as a niece, and it's only been a few days since Ryder told him that they were not having any problems. He knows that if they tell Nikau the truth too soon, he'll realise he lied to him.
If they can keep the secret for a little longer, they may be able to stop it.
To keep things under wraps, Ryder and Chloe stage a fake fight, storming past Nikau and Bella in the Surf Club, hurling insults at each other and convincing them that their dislike for each other is still strong.
The scheme, however, backfires, and their pretended animosity only makes things worse when Nik learns the truth.
The next evening, as Nik and Bells are enjoying a takeaway pizza at Salt, Chloe thinks it's the best time to tell them. Ryder, on the other hand, is still not ready, and the two have their first real fight as a couple. Chloe follows Ryder to the terrace, where the two have a tense discussion about Ryder's concerns.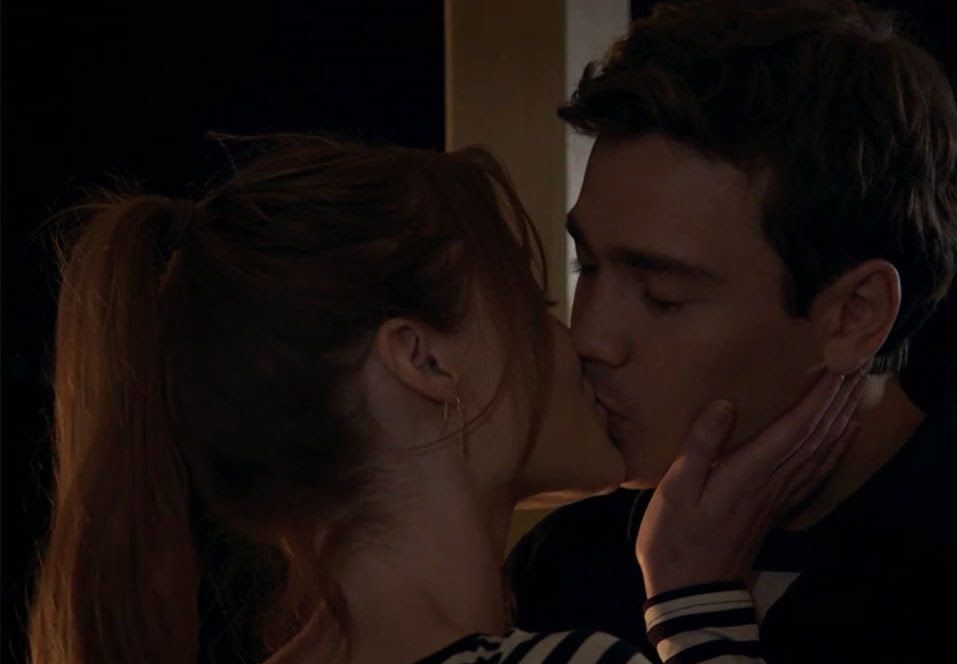 As Ryder shows how much he cares for both her and Nik, and explains that he really doesn't want to hurt any of them, they quickly make up. On the balcony, they share a make-up kiss… just as Nikau comes out to say goodbye.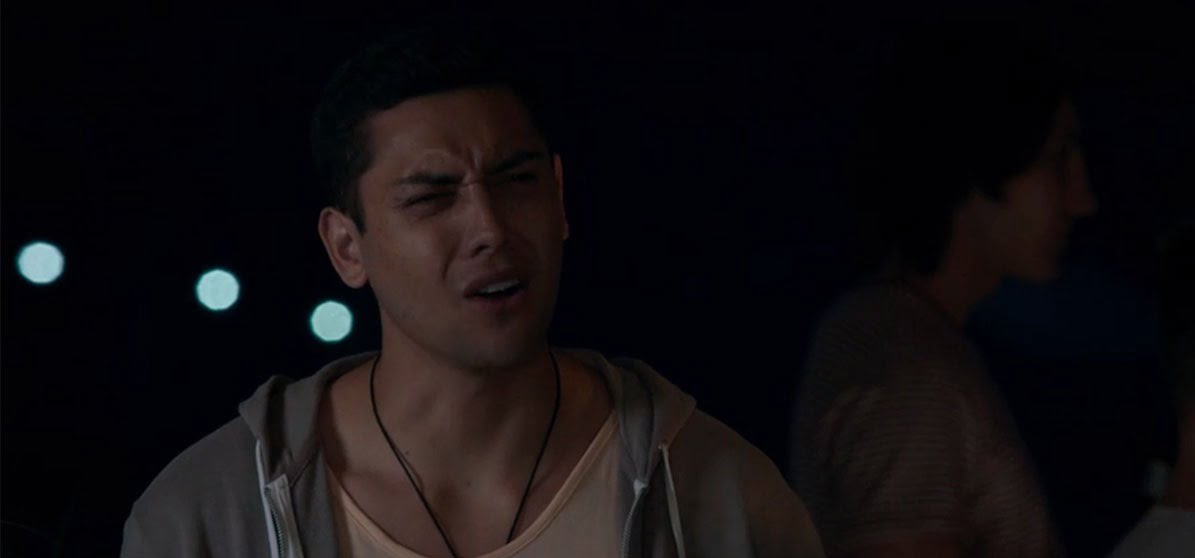 "What the heck is going on?"
The secret has been revealed!
Ryder was right to be worried about his sister's new relationship, and it's fair to say he's not happy about it.
Ryder looked me in the eyes and said, "There's nothing wrong with you!" He informs Bella. She doesn't understand the controversy and believes it will be much better for them to kiss rather than be at odds, but Nik is still reluctant.
Thankfully, Bella had worked her magic by the next morning. Bella tells Nic to tell the anxious young lovers the good news – "I don't have a problem with you two seeing each other," Nic confesses sheepishly as the more formed couple approaches.
With that out of the way, there's only one more obstacle to overcome: telling Ari!
Another new couple is causing alarm elsewhere. Amber has liked Dean since they were kids in Mangrove River, but the affection has never been reciprocated. Dean never saw Amber as something extreme, despite the fact that they had a few one-night stands together, including the one that resulted in little Jai.
Years later, they're living under the same roof, have a kid, and Dean has finally realised that he and Amber might have a real relationship. Last week, they kissed as Dean told her that she was the one for him.
Things in Summer Bay don't stay hidden for long, as Chloe and Ryder discovered, and they soon find themselves trying to justify their new relationship to their close friends.
They spend the night together and discuss how they'll explain stuff to Jai the next morning. Their 5-year-old son, however, bounds into the room and into Dean's bed, totally unfazed by the fact that his parents are unexpectedly sharing a bed.
When Willow appears, Jai is quick to declare that "mum and dad now sleep in the same bed," implying that their secret is also out! It's time for Dean and Willow to have an uncomfortable chat.
Willow is a little worried. She returned Amber to the bay so Dean could reunite with his son, but she never expected anything to happen between him and Amber – she assumed that ship had sailed.
She's hoping for confirmation that it wasn't just a one-night stand, but she's taken aback when Dean reveals that they're now "together." She is concerned about what a breakup would mean for Dean – would Amber just return to the spare room as if nothing had happened? Dean states, "Unlikely." Is it possible that he'll lose Jai all over again?
Though Dean isn't considering it, Willow is correct in pointing out that Amber has previously run off with Jai, and she doesn't want to see him losing his child after all that's happened. Dean, on the other hand, is upbeat, saying that he has a real chance of starting a family here, and he isn't going to waste it.
Is he capable of making it work?