Justin Morgan and Leah Patterson-Baker of Home and Away have had their lives turned upside down after learning that they were duped by scheming con artist Susie.
Justin Morgan (James Stewart) and Leah Patterson-Baker (Ada Nicodemou) from Home and Away are about to hit rock bottom after discovering they have been duped out of their earnings.
After handing over $90,000 to real estate agent Susie next week, Justin and Leah will be overjoyed about their futures (Bridie Carter).
Things soon go wrong, though, when Justin learns from the agency that the house was not sold to them, which Susie quickly dismisses.
But Susie is quickly discovered when Irene and Willow conduct research into her past and discover that she goes by the pseudonym Imogen, and that she is a con artist.
Irene confronts Susie, who she knocks out with chloroform after a feisty brawl, then flees Summer Bay, leaving her phone behind so Justin and Leah can't reach her.
As Justin and Leah realise the sickening fact, they are heartbroken because they realise they have lost all of their savings in addition to not having their dream house.
Tensions between the two are expected to increase, but will they be able to weather the storm, or will the cracks begin to show?
"Losing the money makes them look at each other differently," James said of the couple's future plans to the Daily Star.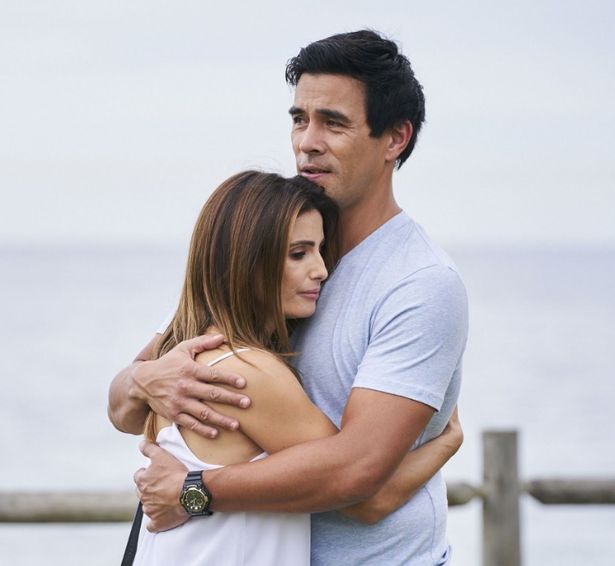 In a vague clue, he also hinted that the two may not be able to figure things out, implying that Leah and Justin might be "moving down separate roads."
"Two people can be driving down a beautiful road when all of a sudden there's a fork, and they start going down different roads, and it's very difficult to get them back together," James continued.
Is this the end for Leah and Justin, or will the drama continue to mount for the struggling couple?
One thing is certain: it will take them a long time to recover and move on from Susie's dark deception.
On Monday, Channel 5 will air a new episode of Home and Away at 1.15 p.m.