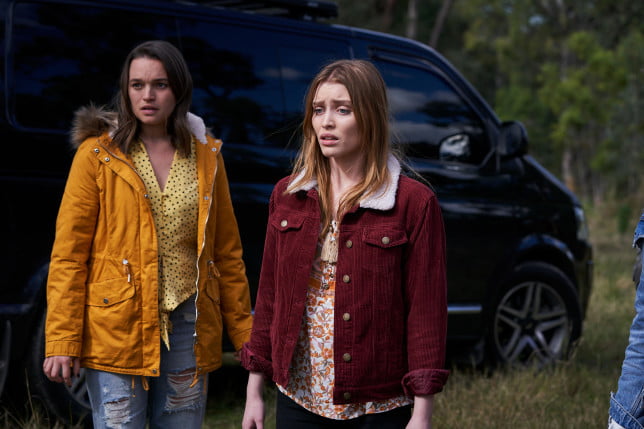 Bella (Courtney Miller) and Nikau (Kawakawa Fox-Reo) plan to spend a romantic evening at home, settling in to watch a movie to escape the Paratas and Dean (Patrick O'Connor) drama. Ryder (Lukas Radovich), on the other hand, is totally unconcerned about the couple's needs and shows up at the apartment with pizza.
The couple adjusts to the unexpected intrusion, but the situation becomes more complicated when Chloe (Sam Barrett) joins them. Ryder isn't impressed with the newcomer, and it doesn't take long for them to start arguing, forcing Bella and Nikau out onto the balcony.
They realise they need to do something to stop their two best friends from arguing all of the time, so they plan to have a group lunch the next day. Ryder and Chloe, on the other hand, are adamant about not spending time together.
Bella's next plan is to take everyone to Yabbie Creek for a big night out, and Ryder and Chloe decide to act as though they get along so Bella and Nikau can avoid forcing the situation.
A van appears and thugs pull Bella and Nikau inside as Chloe and Ryder approach their mates at the bus stop. Chloe runs up to them and tells them to stop, but the criminals catch her and Ryder as well.