On this week's episode of Home and Away in Australia, Mac is debating whether or not to hold Ari's son. Will she, however, be forced to make a decision?
Since she found out she was pregnant, Mac (Emily Weir) has been debating whether or not to have her daughter. For the past few months, she's been blissfully happy with Ari Parata (Rob Kipa-Williams), and she's even put her life on the line to help him and Tane (Ethan Browne) with their drug gang issues. So when Ari's ex Mia (Anna Samson) arrived in town, she was taken aback by his sudden shift in behaviour.
After about a month, Ari's feelings for Mia have resurfaced. He decided it wasn't fair to keep Mackenzie waiting when he suspected he had feelings for someone else, so he did the right thing and ended their relationship. He managed to win Mia back a few days later, and the two ex-lovers were back in bed together.
Mackenzie would have been heartbroken enough if they hadn't broken up, but the fact that she was pregnant with Ari's child made it ten times worse.
Now she must decide whether or not to hold the child of a man who has feelings for another woman.
Before his hit and run accident, she wanted to tell Ari the truth, but when Mia saw him sitting by his side in the hospital bed she had changed her mind.
Though Ziggy assumes the decision is solely hers, Ari's brother Tane recently provided her with some knowledge that has complicated matters. Ari has never fathered a child of his own, despite his best efforts. In their years together, he and Mia had several miscarriages before finally having a son, Codie. He was, however, born prematurely and died at the age of ten days.
Ari's grief was tangible, and it set in motion a downward spiral that ended with him serving time in prison for a failed armed robbery. Tane told Mac that if she was going to end the pregnancy, she could never tell Ari about it.
Emily Weir explained to TV Week that "Mac is heartbroken after the breakup." She also discovers she's pregnant with a guy who has feelings for someone else. She's befuddled, bewildered, and alone."
She continues to seek support from friends and family this week, but she is still undecided.
"She says she doesn't want to hold the baby on the outside, but she's never sure what she wants to do," Emily told TV Week.
Though Dean will back his half sister in whatever decision she makes, his relationship with his son Jai has an impact on his decision. He resents missing out on five years with his child because of Amber's privacy, and he doesn't want Ari to go through the same ordeal.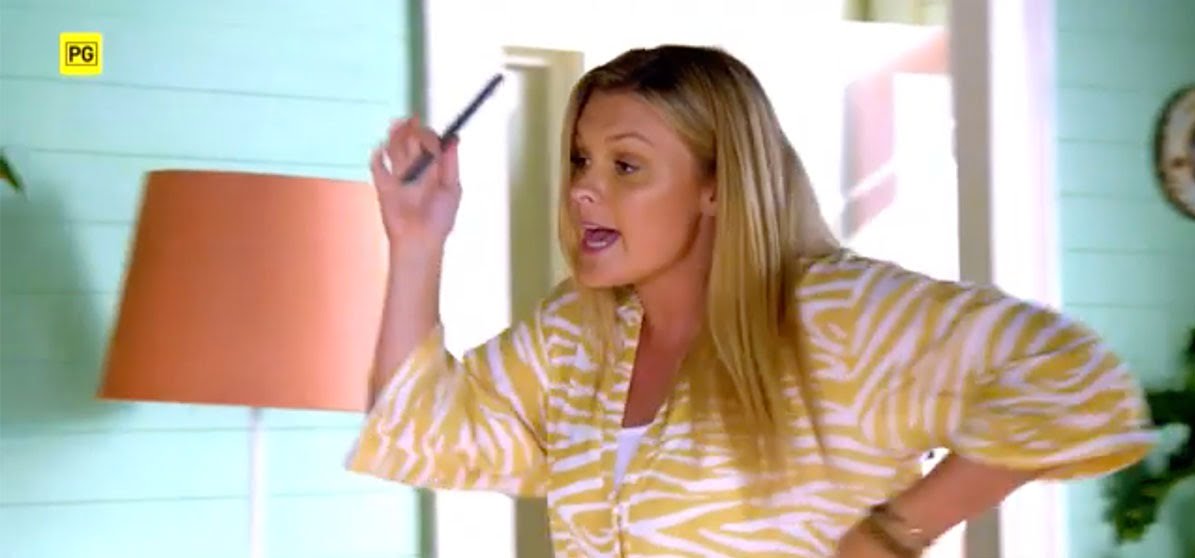 Mac eventually makes a decision.
She tells Ziggy that she's been looking for a message from the universe, and she thinks she just saw it when she returns home to the farmhouse to see him happily dancing.
However, she could be forced to make a decision before she can tell anyone. When she goes to the kitchen for a late-night glass of water, she is unexpectedly overcome by an excruciating stomach pain. She doubles over and collapses to the ground, in excruciating pain.
Is she on the verge of miscarrying the baby, or worse? Will anyone be able to locate her in time?