Anna May Samson, who currently plays Mia on Home and Away, has revealed that she has been the target of some vicious online bullying and is speaking out in the hopes that it will end.
Taking to Instagram, the actress issued a statement requesting that online bullies "find something better to do with their time" and avoid cyberbullying.
"What an exciting time for Sam Barrett and myself as we join the cast of Home and Away, this iconic piece of Australian television," she began.
"How disappointing that this can be ruined by the world of online bullying," she said.
She admitted to being harassed by online trolls for her physical appearance, saying that "people somehow believe they have the right to shame, comment on, and harass women about their appearance."
"This isn't anything different. It's part of a cowardly society. Cruelly judging our weight gain or loss, our faces, our decisions, and our voices," she wrote.
She went on to say, "I'd advise these social media bullies to find something more productive to do with their time." You are responsible for contributing to a highly controversial and harmful culture."
Anna recently joined the cast of the Australian soap, along with Sam Barrett, who plays her on-screen daughter Chloe.
Fellow Home and Away stars showed their support for Anna, with many taking to social media to share their own words of encouragement.
"I joined the show at the same time as these talented ladies, but I'm spared all this sh** because I'm a dude," Luke Arnold wrote on Instagram, referring to Anna's original tweet.
"Don't be an a**hole," Rob Kipa-Williams said. These are my pals. Consider your choices before you write."
Emily Weir added her voice to the support for Anna's letter, saying, "Absolutely yes."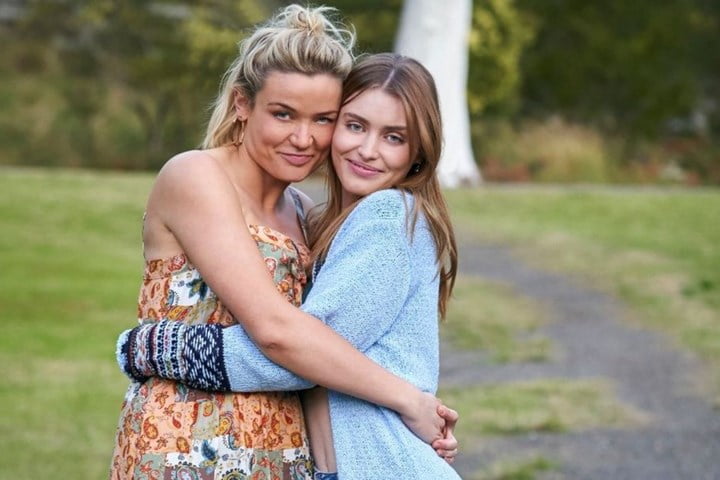 Anna concluded her point by saying that women's bodies are "neither your business nor your battlefield."
The 30-year-old actress plays Ari's ex-girlfriend, who arrives in Summer Bay with her daughter, Chloe, and the two are already creating havoc on the show's 2021 season.