Aside from being co-stars on a popular serial, what do Sam Frost and Shane Withington have in common?
Well, it turns out to be a little bit more than I had anticipated.
Sam and Shane had to capture an unusual twinning moment while filming a scene for Home and Away, and they sure did scrub up for their Instagram moment.
They were both dressed in the identical baby blue scrubs and fancy sneakers to dress up their medical attire.
It's unclear what they were doing in scrubs – Sam's character Jasmine is a nurse on the programme, but Shane's character John Palmer isn't. That one has eluded us…
Sam Frost's wit was on full display when she added a poll to her Instagram storey, and she couldn't help but poke fun at them.
"Who wore it better?" she asked her fans. and asked them to vote for "SHANE" or "Me… obviously."
The deceptive "clearly" served as a nod to her skill to elicit the model behaviour we all know and adore.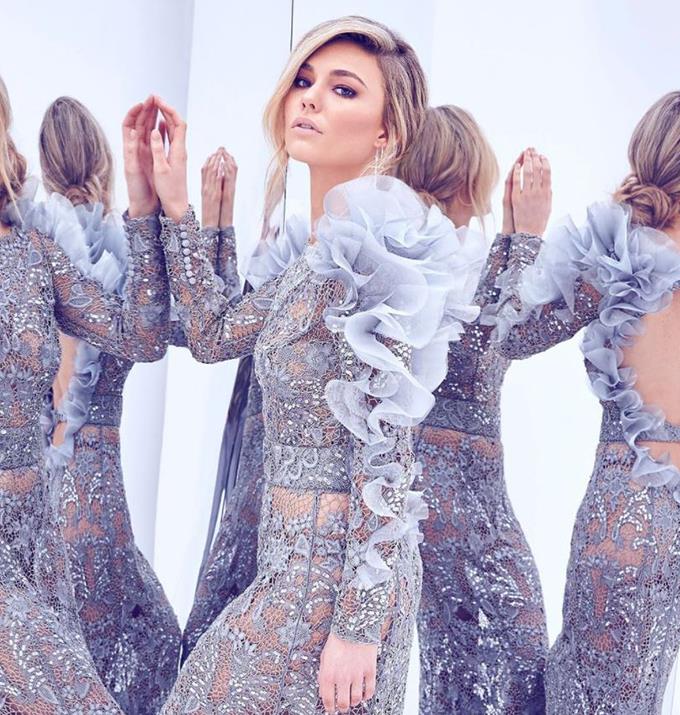 She wrote, "Got the IG model stance down pat."
Sam is well-known for being a stunning woman who can effortlessly strike a posture for a professional photography.
She shared a snapshot of herself wearing a low-back, lace and frilled lavender gown photographed by Peter Brew-Bevan photography last week.
The stunning image of Sam and her reflections in a number of mirrors is a treat to behold.
But, if today's Instagram storey is any indication, the typically humble actress is far from being a diva.
The cast of Home and Away has been busy filming, and they shared a plethora of photos from an upcoming black-tie sequence shot at the town's restaurant Salt last Thursday.
In a beautiful off-the-shoulder fuchsia pink dress, Sam Frost, who plays Jasmine on the programme, dominated the Summer Bay style stakes.
She commemorated the occasion with a photo of herself, James Stewart, Lynne McGranger, and Shane Withington gathering around a table adorned with candles and champagne glasses on Instagram.