On next week's episode of Home and Away, Leah and John cause alarm among their loved ones by abandoning everything to investigate a possible lead on Susie's location.
Ari and Mia talk about expanding their family, while Dean bids Jai and Amber farewell.
Here's a complete list of the 11 major events coming up.
1. Leah and John step up the search for Susie
Susie is still being investigated by Leah in the hopes of bringing her to justice. She receives a new lead and informs John, recommending that they partner up and pursue it as soon as possible.
Irene tries to persuade Leah not to put herself in danger by telling her that Susie can do anything. Justin is concerned about Leah's plans as well, but nothing will stop her from travelling with John.
2. John gives Leah some bad news
After Leah leaves with John, Justin has a short fuse. Locals in Summer Bay can tell he's not himself, but it's not just the Susie situation that's upsetting him; he's also dealing with ongoing back pain and getting increasingly hooked on medicines to deal with it.
Later, Leah and John return home with the news that their "lead" on Susie was a dead end. The events of the day have left John tired, and he wonders if he can keep going like this.
John informs Leah the next day that he no longer wishes to participate in her hunt for Susie. Leah is taken aback and works hard to persuade him to reconsider his decision.
3. Justin opens up to Leah
Alf tries to persuade Leah that Justin is troubled by more than just the Susie incident. Leah grows concerned and learns the truth when she realises Justin has been overmedicating once more.
Leah confronts Justin about his poor choices, but he deflects some of the blame by arguing that their previous disagreements haven't helped matters.
Leah believes she and Justin have reached a turning point after a heart-to-heart. In truth, Justin still has a pill issue and keeps another stash hidden from view.
4. Jai and Amber leave Summer Bay
Amber and Dean had a tense discussion about their future plans. Amber realises she can't stay in Summer Bay after Dean finally says he's still in love with Ziggy.
Dean respects Amber's choice, and the two of them speak to Jai together, explaining that while they will always be a family, they will no longer be living together.
Dean confides in Ari about the sad situation after Amber and Jai have left, hoping that Amber will follow her promise and allow him to remain in his son's life.
5. Dean's revelation shocks Ziggy
When Ziggy learns about Amber's departure from Summer Bay, she is taken aback. She assumes Amber's prior "paranoia" has risen its ugly head once more, and she offers to intervene to clear things up.
Dean is adamant that this will not be necessary. He tells Ziggy that Amber was correct in her assessment of him still being in love with her, and that this is why she left.
Ziggy is still loyal to Tane and does not tell her boyfriend about Dean's conversation with her.
6. Ari and Mia make a big decision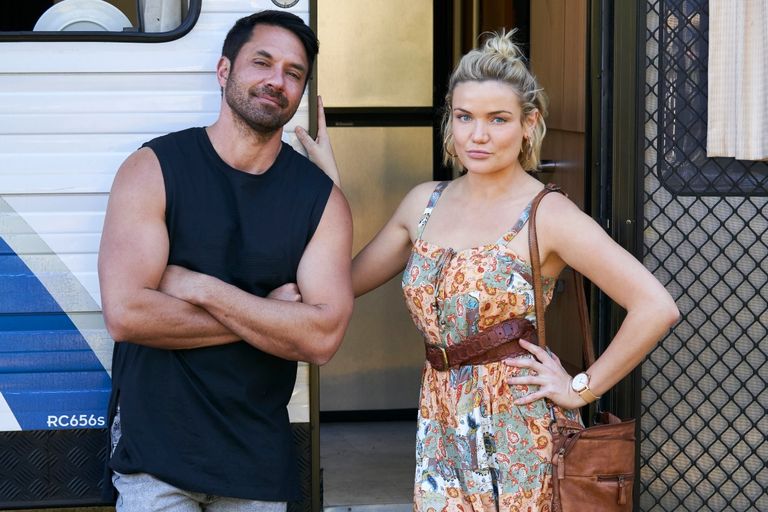 Ari and Mia have hinted at the potential of trying for a second child together. The couple's baby son Kauri died when he was just a few days old, so it's a sensitive subject for them. Mia has had miscarriages in the past as well.
Ari unpacks some of Mia's stuff from the city while the two contemplate if they want to try again. He collapses as he discovers their son Kauri's newborn box.
Mia and Ari ultimately have a good conversation about their future later on. Mia is worried about the ramifications if they encounter another tragedy, as Ari went off the rails the last time and ended up in prison.
7. Mac finds a new home
When Dean discovers Mackenzie in a drunken stupor at a motel after she was ejected by Ziggy, he is shocked. After a noise complaint, Mac finds herself unwelcome at the motel as well, ranting at the manager over the phone.
As Mac sobs over the recent trauma she has experienced, Dean notices a softer side to her. He insists on returning her to the pier apartment, where she will move in and he will care for her.
8. Mac's fresh start leads to problems
Dean is hoping that Mac's presence to the pier apartment will be a turning point in her life. Unfortunately, when Jasmine decides to spend the day with Mac and they get drunk together, things go wrong.
Marilyn gave Jasmine a tarot reading recently, and one of the cards she received was distressing. Jas is now more optimistic about the reading after taking some time to consider.
Mac decides she wants her own reading and the two utilise a tarot app to do it. Mac, like Jasmine, isn't pleased by her cards at first, and it appears that their bonding session has only made things worse.
9. Nikau sees Sienna's nasty side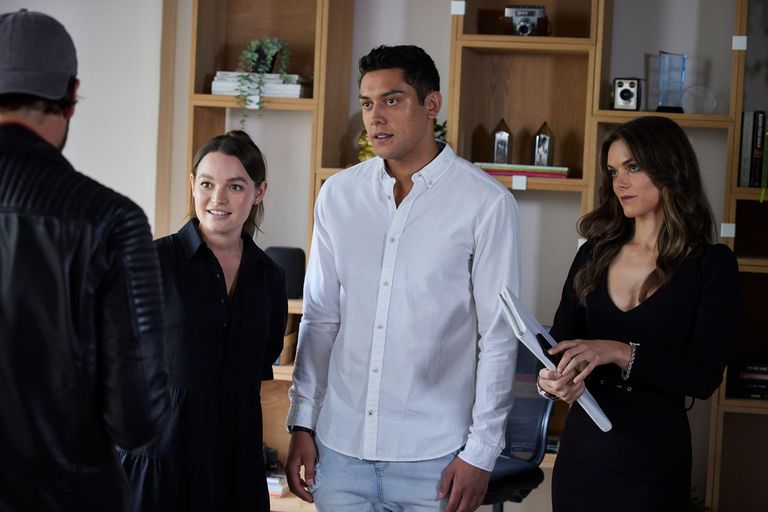 Nikau gets ready for his first major paid photoshoot. He's worried, but when an elegant limo arrives to pick him and Bella up, he feels better.
Nikau spends the day posing for photos with Allegra, and there appears to be a buzz about their working connection, as the two look wonderful together on camera.
Nikau later tries to avoid attending the client's after-party after a long day. Sienna makes it plain that this isn't an option, and Nikau is warned to follow orders.
When Bella tries to object, Sienna reminds her that Nikau's contract gives her complete control.
10. Ryder and Chloe face career pressure
Ryder and Chloe continue to embrace the positive side of unemployment, as they gatecrash Nikau's modelling after-party and enjoy the free food and drinks. While Nikau and Bella will have an early start the next morning, Ryder and Chloe know they'll have plenty of time to sleep off the night's festivities.
Alf is growing increasingly unimpressed with Ryder's lack of direction in life and teams up with Roo to confront him and Chloe. Chloe tries to buy some time by promising that she and Ryder already have a big plan for the future, and once they're ready to share it, Alf and Roo will be the first to know.
Roo is rightly dubious over Chloe's claims, while a stunned Ryder wonders what on earth his girlfriend has in mind.
11. Christian's behaviour concerns Tori
Christian enjoys doing things on the spur of the moment, such as swimming with Jasmine while fully dressed. He also supports Jasmine as she finds meaning in her recent tarot card reading, embracing his new spiritual side. Tori, on the other hand, is a sceptic.
Christian returns to the beach the next morning to go skinny-dipping. Tori is taken aback when she sees Christian naked on the beach and warns him that he's breaking the law because it's a public beach. Tori is worried that she is losing the dependable man she once knew because Christian says that he doesn't care because it felt amazing.