Joe Klocek, the star of Nowhere Boys, is returning to Ramsay Street, according to Neighbours bosses.
Joe appeared on the long-running drama in 2017 for a brief appearance as Evan Lewis, a rival for Ben Kirk at the garage.
The actor will now play Jane Harris's son, Byron, in a completely different role.
In the programmes appearing on UK television next week, Byron makes an unexpected appearance.
When Jane and Aaron Brennan glance out the kitchen window at Number 32 and find someone using the pool without permission, they are taken aback.
Aaron runs out to face the mysterious man, but he is brutally ignored and instead warmly meets Jane.
The newcomer is revealed to be Jane's son, who states that when he came to visit, he couldn't resist the allure of the pool.
Jane is overjoyed to have Byron back in her life after his time away on the road.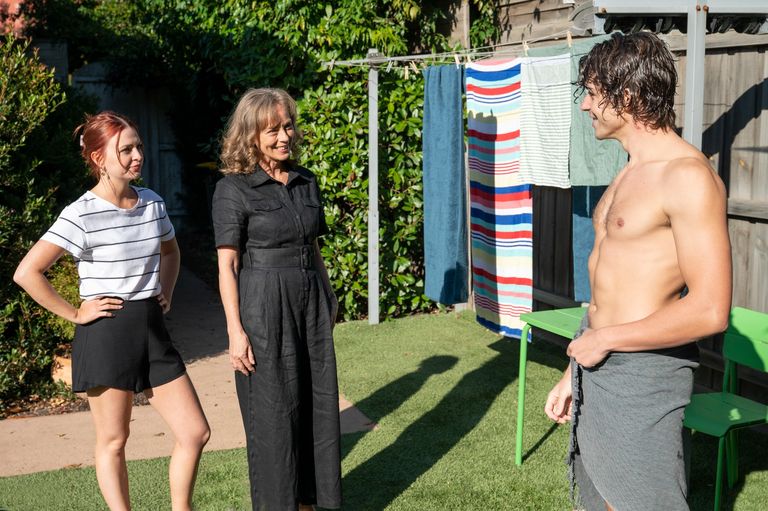 Byron is undoubtedly Jane's golden child, and she is overjoyed when he declares that he will be staying in Erinsborough.
Will the charming newcomer wreak havoc on his mother's house?
The entrance of Byron comes at a terrible time for the residents of Number 32, who are all concerned about David Tanaka's arrival next week.
According to new teasers, David misses his bail check-in after becoming stuck at sea while on vacation with Aaron.
David is relieved when the cops agree to let him off with a warning when he arrives late for his check-in.
Later, however, the stance shifts when David is labelled a probable flight risk and told that he would be held on remand until his trial for the killing of Gareth Bateman.