Ada Nicodemou announced last week that she will be returning to the dance floor for the all-star Dancing with the Stars revival.
And, on Thursday in advance of the Channel Seven season, the 43-year-old actress was back in the studio.
The Home and Away star cut a relaxed pose by sharing a selfie with her original dance partner, Aric Yegudkin, and seemed to be pleased.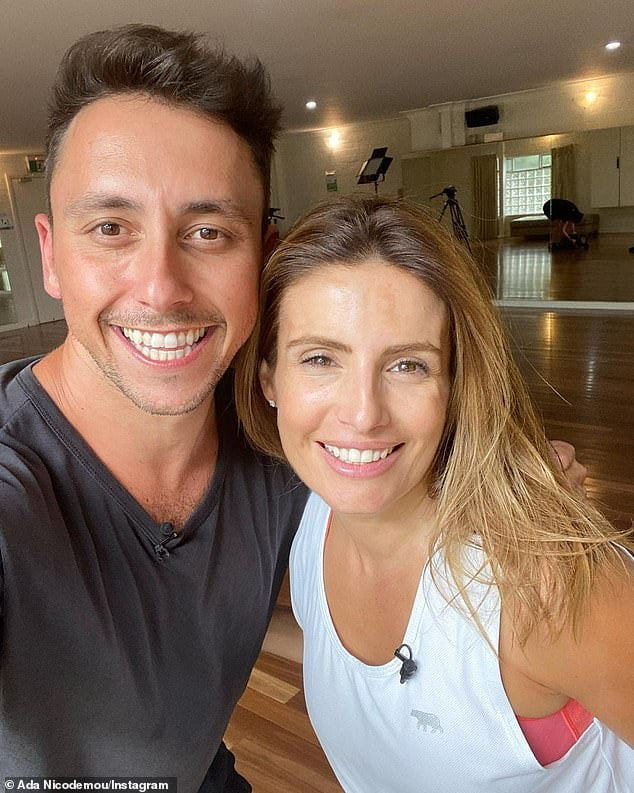 'The first day of Aric's dance practise, and my body is KILLING me now, but still laughing,' she said.
The Channel Seven star revealed on Sunday that she was second guessing her decision to go back to the show.
'When they first approached me… I figured that maybe I didn't have it in me, really. I'm 43 now and I was afraid I may be too late,' she told The Sunday Telegraph.
But then I just thought, "You know what? Why not? It's a challenge, and at the end of the day, that's what life is all about. New challenges."
In the epic All Stars outing, Ada will be joined by some contenders from past seasons.
Currently, a My Kitchen Rules star is in contract talks, according to sources.
A source told the newspaper, 'A lot of people held their hands up trying to dust off their dance shoes.
Any suggested stars include Bec Hewitt and Grant Denyer, former champions.
Share or comment on this article: As she rehearses for Dances with the Stars, Ada Nicodemou cuts a relaxed figure