Bella Nixon, played by Courtney Miller on Home & Away, is a troubled adolescent who has been through a lot in her life.
Bella's father murdered her mother, then her brother murdered her father, and now her brother is in prison!
Courtney Miller's personal life is thankfully not as stressful as the soap opera character she portrays.
In a new podcast called 2 Chat Lattes, hosted by Megan Smith, Miller discussed her history and desire to become a successful actor.
Smith, a graduate of the Melbourne Radio School and a journalist at 2RRR Sydney, is an entertaining young host with a lot of personality.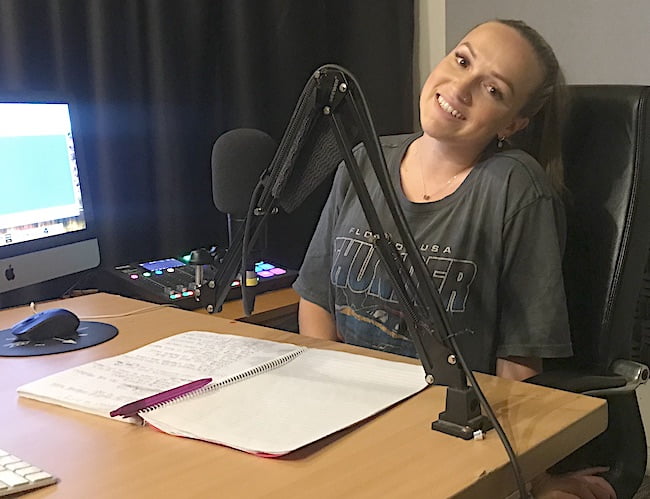 Miller's character Bella is sexually abused in Home & Away, a story line intended to raise awareness of the problem among teenagers. Miller clarified that she and the other actor who played the assailant had to put in a lot of effort to get the tough scenes just right.
We filmed it, but they needed more video, so a week later I had to go back to that emotional moment.
Does putting on so much emotion take its toll on you? How can you turn things on and off?" Smith enquired.
It's important for me to note that this is a show. It's tough, but I felt very good about my success as an actor.
I had to play a scared little girl because that is my character's role in the show, so it was natural. But it was difficult for him to portray the assailant… What a dreadful character.
While it has never happened to me, I must keep in mind the effect that such events have on certain viewers of the show.
Miller was nominated for a Logie and attended for the first time, telling Megan Smith that meeting Amanda Keller, who was nominated for the Gold Logie, was the highlight of her night.
Amanda has a certain something about her… I had the impression that I didn't know you personally, but I like what you have to offer.
Miller admitted that she kept a low profile at the awards because she was seated next to seasoned cast member Ray Maher, but that she partied hard at the after party.
Is it true that everybody gets sloshed? Smith enquired.
"Of course, you're sitting at a lovely table with all the wines in front of you for three hours, and the only time you can get up is during the commercial breaks… Since I was sitting next to Ray, I was on my best behaviour. But the shoes fell off at the after-party, and I had a great time…
Thankfully, no one blogs about the after party on social media because everybody is in the same boat, Miller told Smith.
Megan Smith launched her podcast earlier this year to discuss issues affecting young people, to hear from experts on topics such as sex and intimacy, and to go behind the scenes of celebrities' lives in a longer interview format.