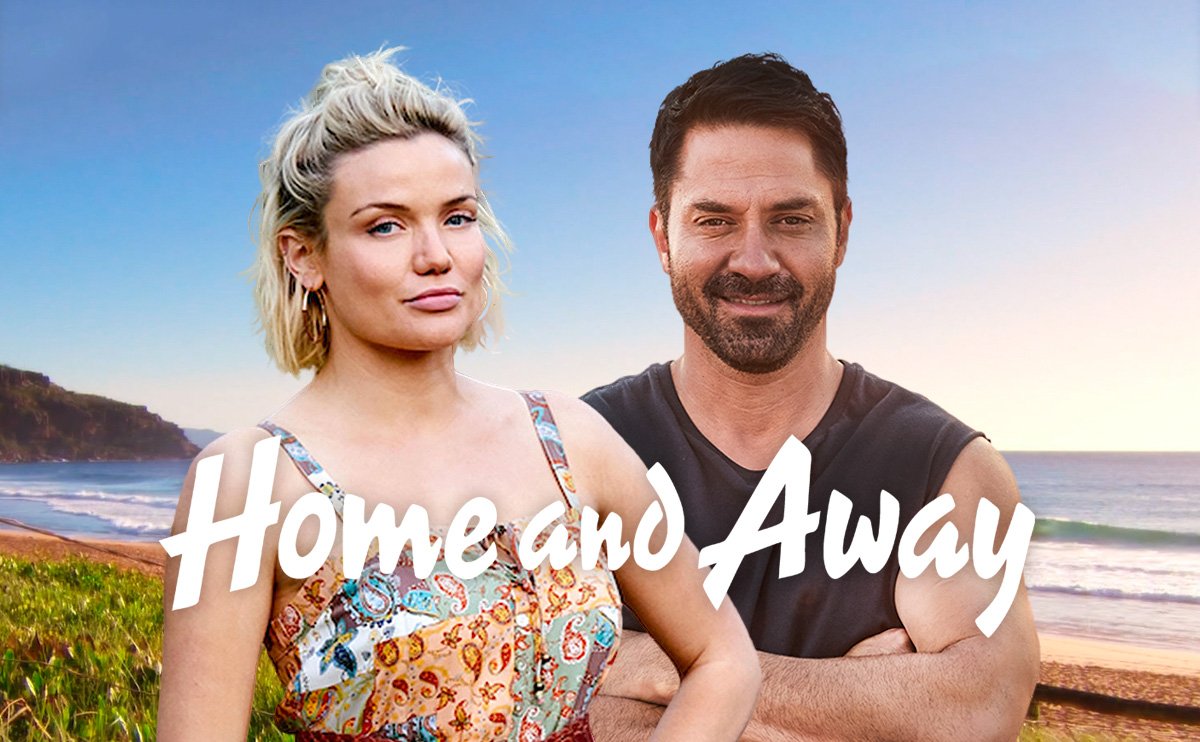 Christian makes some fairly out of character decisions after an encounter with Jasmine on next week's episode of Home and Away in the UK, while Ari and Mia begin on a life-changing path.
Christian (Ditch Davey) had appeared unmoved by his near-death experience at Lewis' hands (Luke Arnold). While Tori (Penny McNamee) is still coming to grips with the fact that she almost lost her fiancé and is enraged with Lewis for what he did, Christian has returned to normal. His primary concern has been ensuring Lewis receives the mental health care he need.
Christian's main reaction to the whole ordeal was a desire to hasten their wedding arrangements, and he recommended to Tori that they marry in a matter of weeks. They've decided on a date and a location: Brody and Simone's restaurant in Victoria.
Christian was taken aback late last week when he started having memories about the night he spent in the hospital. Tori feverishly performing CPR on him, her asking Jasmine to go, Lewis standing there; essentially, the entire scenario was etched in his mind. However, because he was clinically dead throughout the event, Tori believes he couldn't possible have remembered anything.
On next week's episode of Home and Away, he begins to believe that there must be a purpose beyond science, and his spiritual awakening begins to cause problems, as he neglects their wedding plans in his search for answers.
The only person who understands him is Jasmine. While Tori is primarily interested in science, Jasmine has seen a lot of patients who have had near-death experiences and had memories that don't make "regular" sense. Despite her nursing background, she, too, believes that science is incapable of explaining everything.
In Friday's episode, she becomes Christian's surprising ally after he discovers her on the beach (11th June). She's hungover from another night of drinking with Mackenzie (Emily Weir),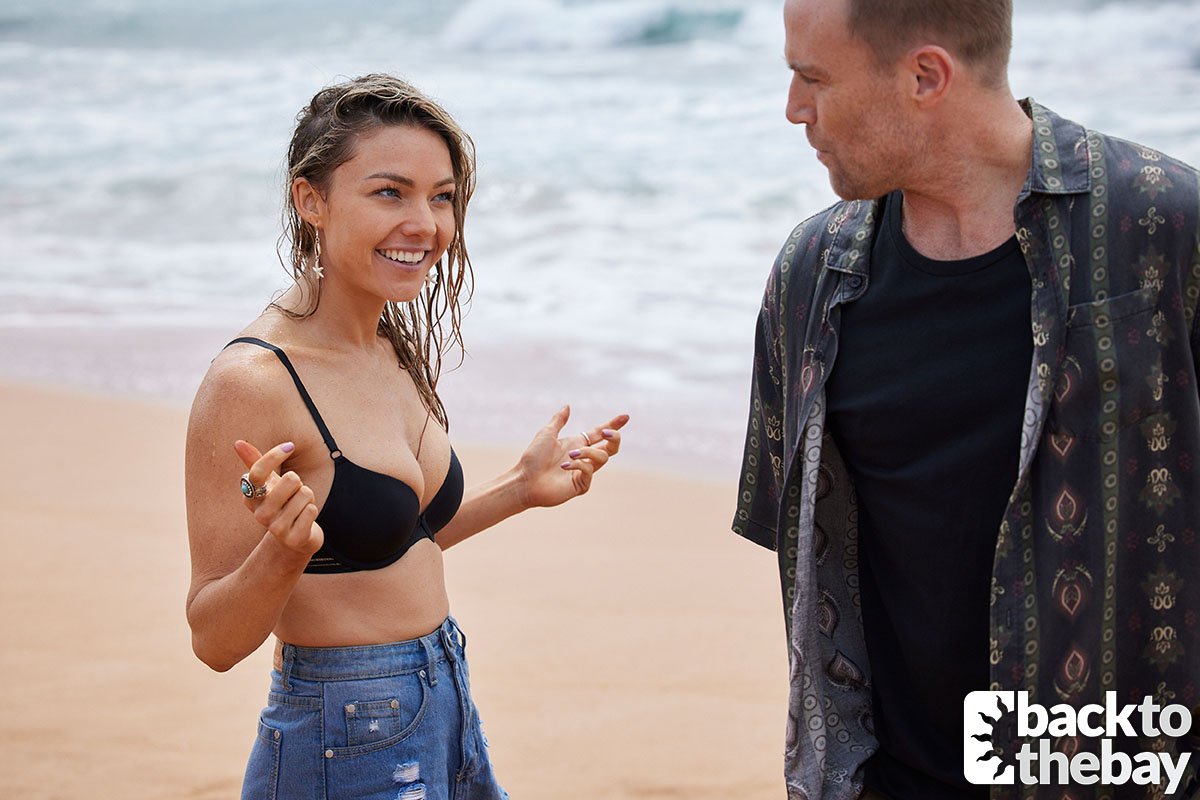 Christian finds it amusing, but she says, "There's nothing like an unplanned swim to just wash away all your concerns."
He informs her that he isn't exactly dressed for a dip when she recommends he go for a dip himself. She encourages him to be spontaneous by pointing out that she is not wearing swimming gear either. She drags him fully clothed into the river if he continues to struggle!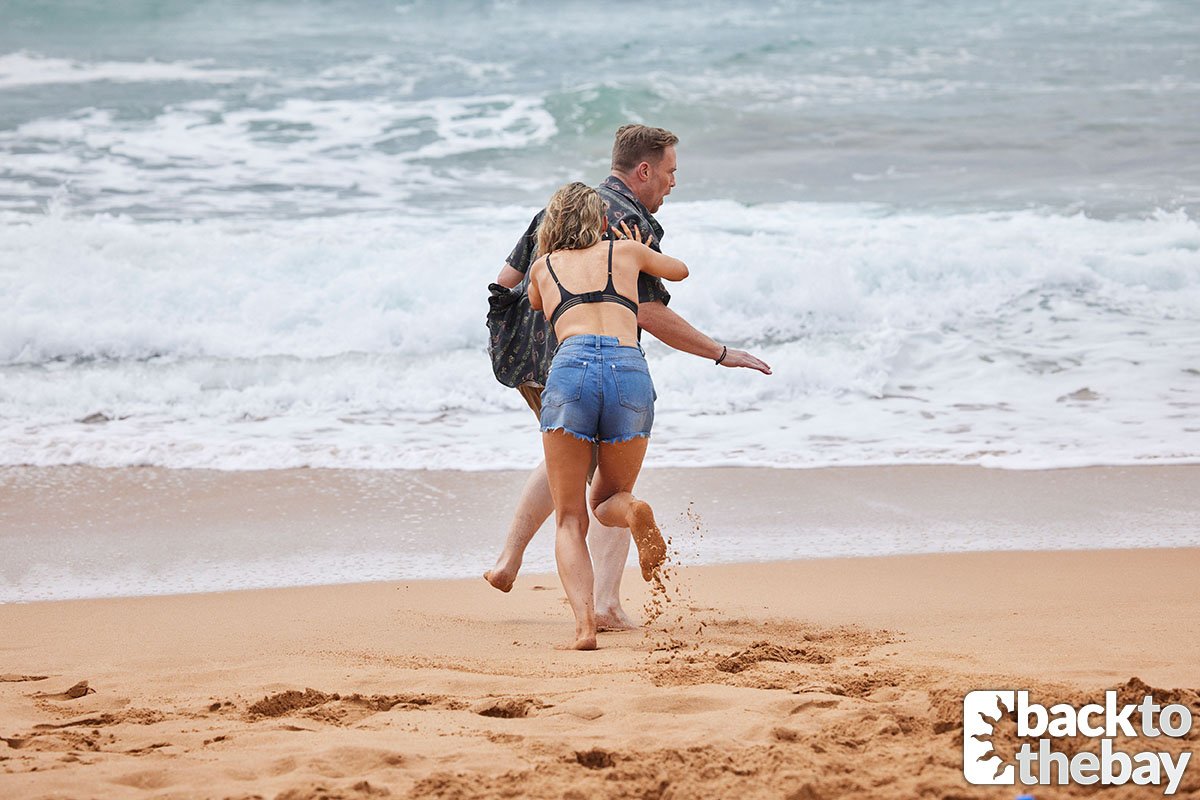 He may have been hesitant at first, but he is now enjoying his surprise dip. The doctor is truly having fun for the first time in a long time, laughing and joking with Jasmine as they fumble around in the water.
Tori is obviously taken aback when he gets home drenched, and even more so when she discovers that Jasmine dragged him into the water, but she makes no inferences. Her viewpoint, however, is about to shift!
Jasmine and Christian talk about her recent tarot readings with Marilyn (Emily Symons) and how the cards have given her a new perspective on life as she remains for dinner that evening. "It encouraged me to believe that things will improve."
Christian observes that she appears to be in a good place, as if she has been given a fresh lease on life. Is he on the lookout for one?
Tori wakes up the next morning to find the house deserted, save for a letter from Christian saying he's gone for an early morning walk to see the dawn. There's nothing to be concerned about. When she goes to the beach to look for her fiancé, however, she doesn't only find him appreciating the scenery.
Instead, she discovers her soon-to-be spouse naked in the waters!
His spiritual rebirth has also reawakened his more adventurous side, and he stripped off and dove into the lake after a few seconds of contemplation.
When Tori arrives at the beach, all she sees in the ocean is her ecstatic fiancé. However, he begins to stroll back towards the shore seconds later, revealing everything!
She can't believe what she's hearing. "Have you gone insane?" "This is a public beach!" exclaims the narrator.
She throws him out right away, wraps a towel around him, and scolds him for his insanity.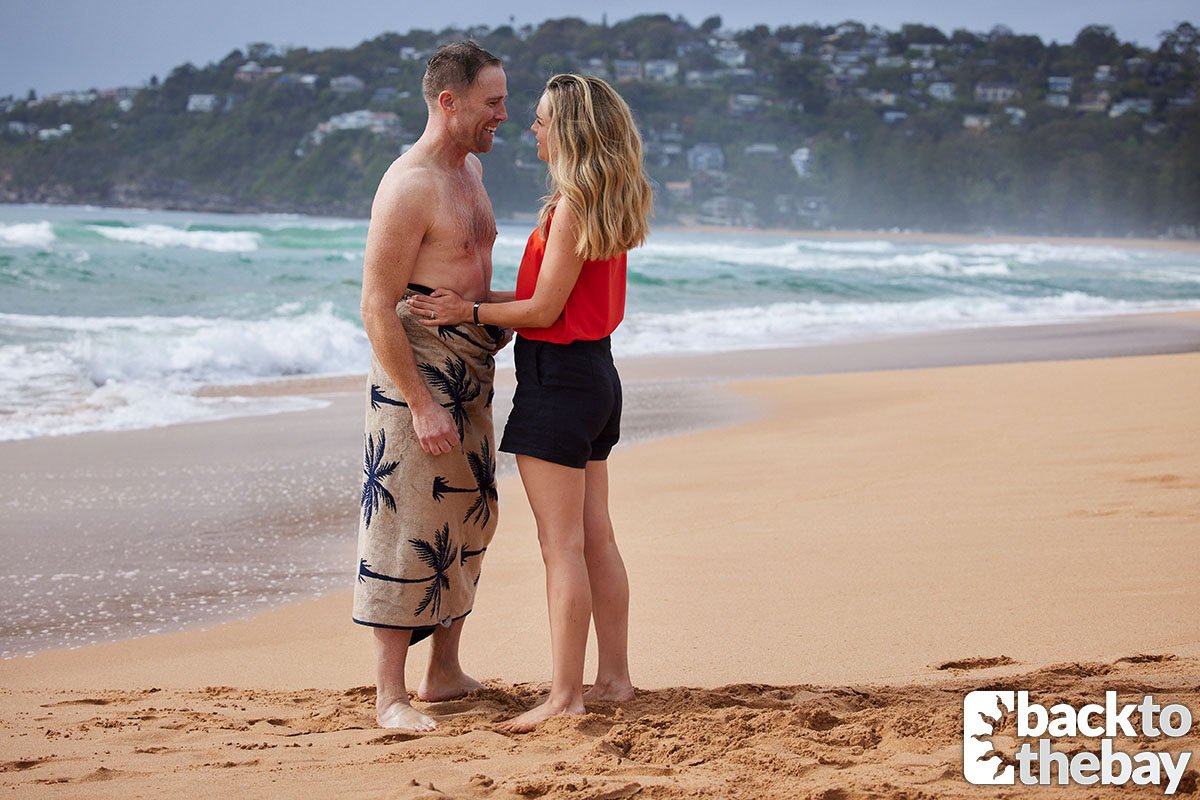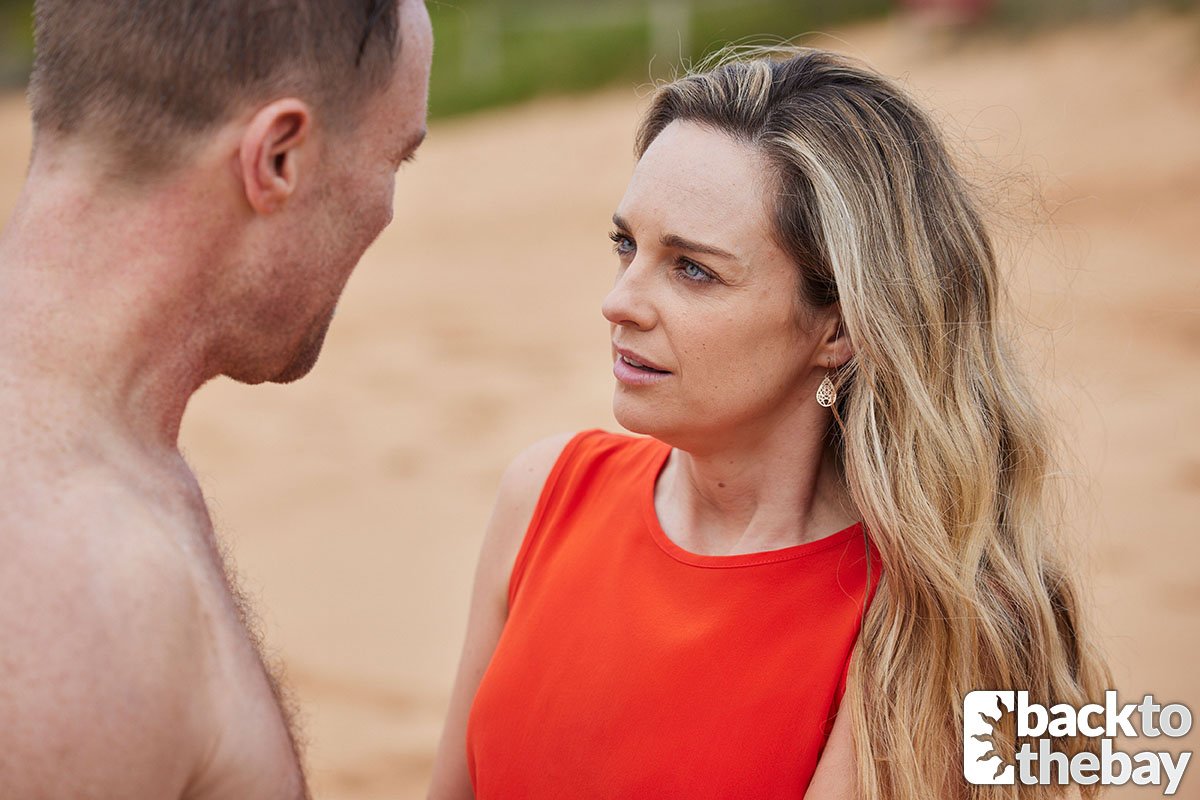 How will she deal with Christian's newfound joy?
Ari (Rob Kipa-Williams) and Mia (Anna Samson) are more powerful than ever before.
Mia returned to Ari's life earlier this year in pursuit of Chloe (Sam Barrett) after years apart, but she ended up staying when the ex-lovers realised they still had a connection.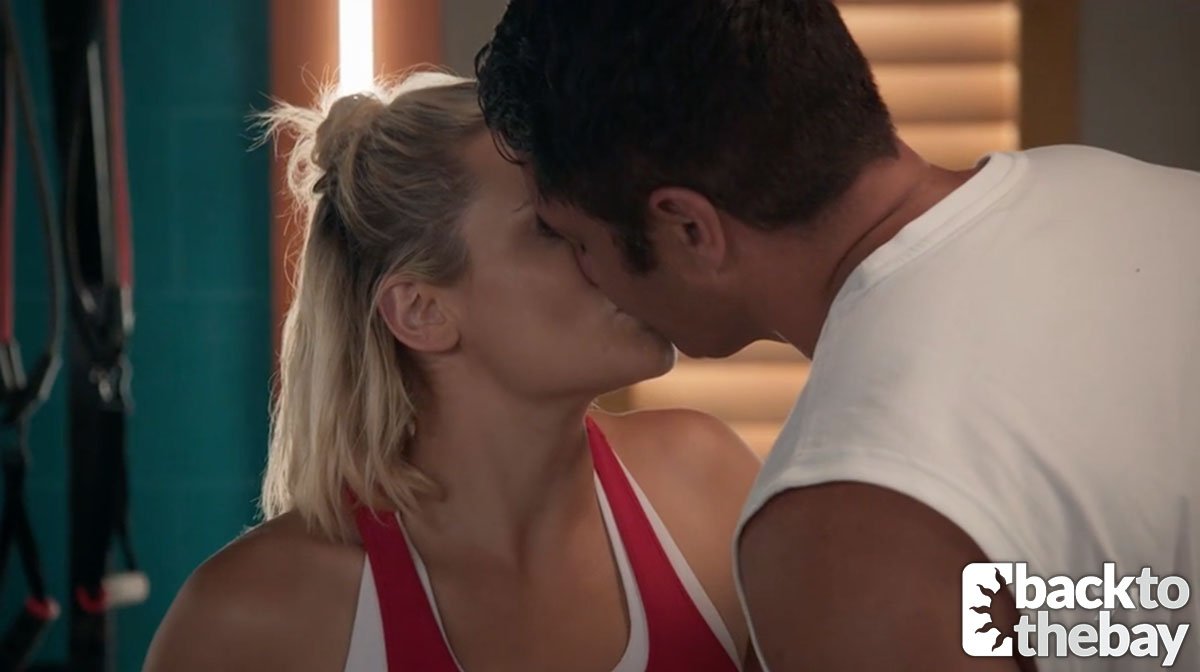 Mia has made her home in Summer Bay, and the two can't seem to keep their hands off each other. While Ari is getting his therapy at the same gym where Mia is now manager, they are often subjecting the town's gym users to their PDAs.
Ari was devastated by Mackenzie's (Emily Weir) recent miscarriage, which came after a string of tough delivery experiences. During their time together, he and Mia had several miscarriages, and their only child, Kauri, died shortly after birth.
Ari has been thinking about Mac's experience, as horrific as it is. That, combined with his role as Dean's (Patrick O'Connor) shoulder to grieve on after Amber and Jai's departure next week, has convinced him that he doesn't want to lose out on the possibility to have his own child.
He notices how happy Jai (River Jarvis) has made Dean in recent months and tells Mia that his kid is the sole reason Dean gets out of bed in the morning. Mia can sense something is wrong when he has a pensive expression on his face – "What is going on in that head of yours?"
He begins, "I was wondering whether you think it's too late for us to try for another baby?"
Mia stutters and takes another huge sip from her glass of wine since it's too much for her. "Perhaps we aren't quite there yet," Ari muses, disappointed that he hasn't gotten the response he had hoped for.
He avoids the issue the next day at all costs, filling any silences with talk of the weather, breakfast, motorbikes, or anything else to avoid the conversation they started the night before. He manages to get Mia to work without even giving her a chance to speak!
As she walks to the gym, she tells him, "Soon we'll have to say what really has to be said."
Mia may finally unpack now that she is an official resident of the Parata mansion. Mia's belongings finally arrive after the Parata lads take turns waiting for a large delivery of Mia's boxes from the city.
As Ari begins to examine it, he is taken aback when he comes across a tragic recollection. A black box with a teddy bear from their late son within. He can't take it any longer and breaks down in tears.
All of the pleasant emotions from the moment come flooding back as the two discuss their recollections of their son the next day, and Mia recalls how Chloe wanted to be a big sister "so badly."
Mia's fears have grown as a result of watching Ari's reaction to viewing Kauri's belongings. "What if we try for a second child and it doesn't work out? I just reclaimed you, and I don't want to lose you again."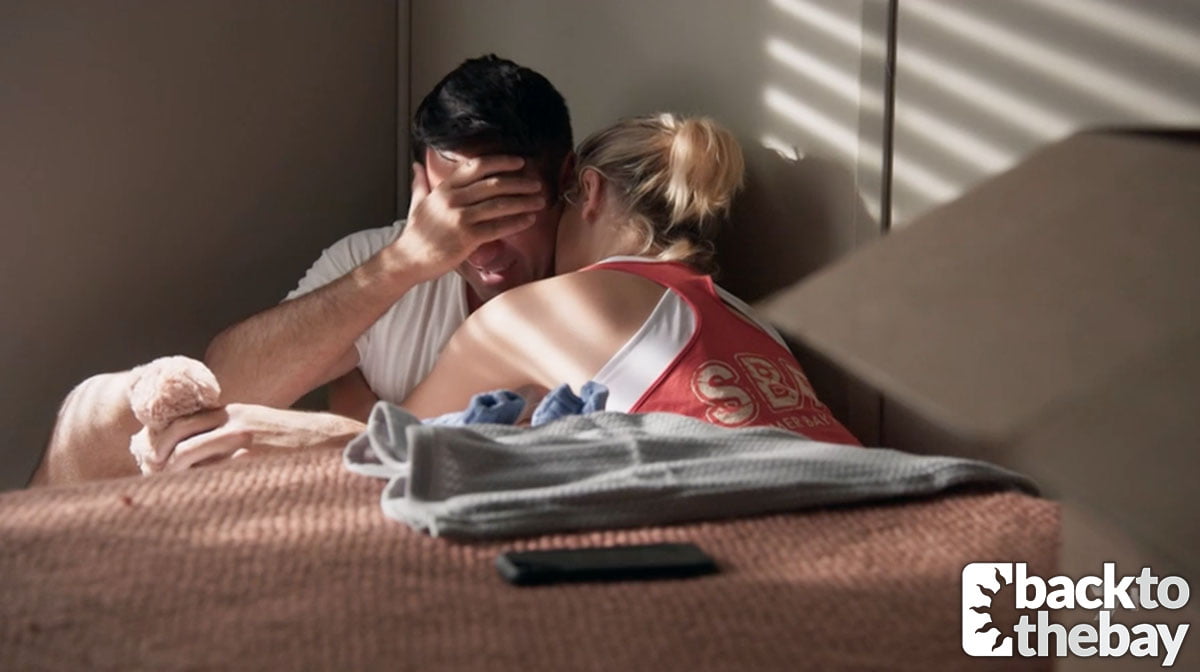 Mia doesn't want to risk fate, despite the fact that they've both evolved and may manage things differently this time. She wants to focus on the positive aspects of her life — "you, us, Chloe" – rather than rock the boat.
Ari, on the other hand, isn't ready to give up so easily, and delivers her a moving speech about how he now understands what it's like to live without it and that he never wants to go back.
"The concept still terrifies me…" Mia retorts, anticipating his next words.
"Enough to stop you from trying again?"
"No. Let's have a baby!"
As Ari lets out a massive cheer, it's on. Will there be the patter of Parata feet sometime next year?