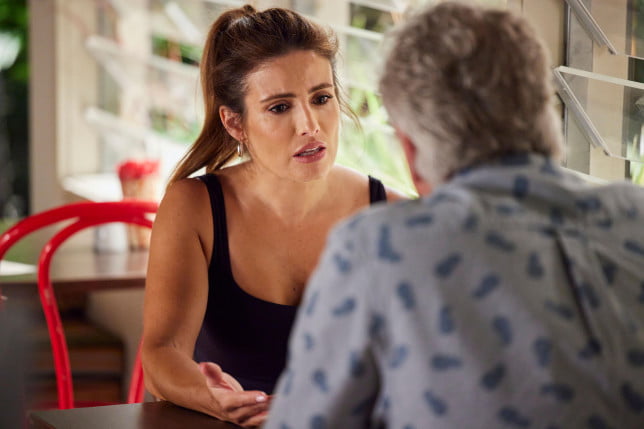 leah (Ada Nicodemou) has recently gotten preoccupied with surfing Internet forums in the hopes of finding a lead on Susie (Bridie Carter), who has had her and Justin's (James Stewart's) life savings stolen by a scam artist. While she was able to make contact with others who had been duped by Susie, she had no concrete information on her current location.
Everything changes when someone on the forums claims to have seen her along the coast, and Leah decides to drive after her in an attempt to find her. She tries to enlist the help of John (Shane Withington) so that they can go together, but it turns out that John isn't the problem.
Justin and Irene (Lynne McGranger) express their fear for Leah's safety when they learn of her plans. Irene is asked by Justin to talk some sense into his partner, especially after Irene was poisoned and then knocked out with chloroform by Susie while fleeing.
Irene makes it apparent to Leah that Susie is a loose cannon who will go to any length to achieve her goals. Leah, on the other hand, refuses to listen and insists that she and John confront the lady who has taken so much from them – not just monetarily.
Justin had hoped that Irene could persuade Leah to change her mind, but he is taken aback when Irene phones him with the awful news: Leah and John are leaving tomorrow to find Susie, and nothing will stop them…