On Australian television today, the start of a Ryder Jackson leave plot aired on Home and Away (May 3).
As he pondered whether or not it was time to leave Summer Bay, Ryder confided in Dean Thompson.
Ryder has been enjoying the energy of Mackenzie Booth's illicit gambling nights at Salt for the past few weeks on Home and Away's Australian-paced episodes.
Ryder has been serving drinks at the events, but he has a new goal of becoming a casino croupier one day.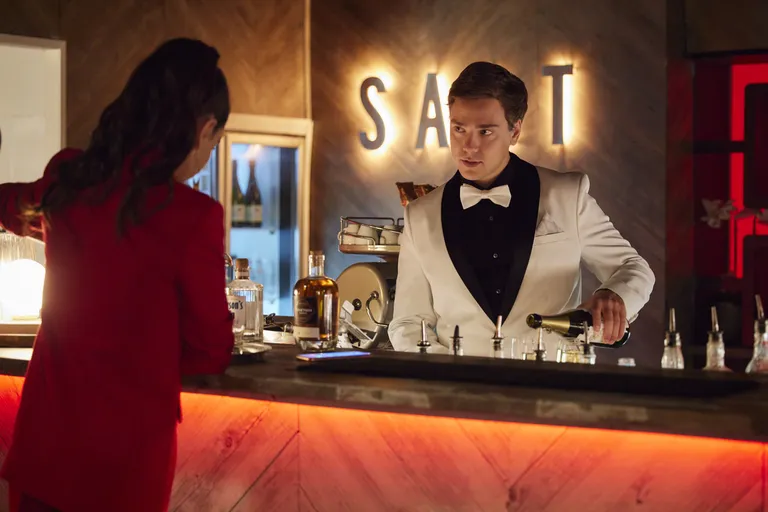 Ryder told Dean on Tuesday's broadcast of Channel 7 that he'd been talking to his mother Quinn about the idea of getting a new job on a cruise ship.
Quinn, who works on cruise ships herself, contacted Ryder with a possible employment position that will begin in a matter of days.
Ryder would keep his current job as a beverages mixologist, but because the cruise ship has a casino onboard, there's a chance he could retrain as a croupier in the long run.
Despite the fact that the chance looked ideal for Ryder, he expressed concerns to Dean that his family would suffer without him, particularly since his grandmother Martha Stewart is gravely ill.
Dean reassured Ryder by reminding him that all his family wants is for him to be happy.
The drama is leading up to a farewell party for Ryder, according to teaser spoilers issued for episodes running in Australia this week.
Late last year, Lukas Radovich, who played the Salt barman, is said to have finished filming his final scenes. In 2017, the actor joined the cast of Home and Away.
The departure of Mia Anderson, played by Anna Samson, was featured in last week's Australian programmes.