Veteran actor Stefan Dennis from Neighbours has revealed he will appear in the show's very last scene.
Along with two other series performers, the actor, 63, who has portrayed cutthroat and heartless businessman Paul Robinson since the first episode in 1985, received the award.
He told Daily Mail Australia, "I was really fortunate to feature alongside another two performers for the closing sequence."
In addition, Stefan said that his last day on set was "extremely emotional," and he "had to keep to himself after filming."
According to Daily Mail Australia, Jackie Woodburne, a veteran who plays Susan Kennedy, and Stefan will co-star in the movie.
It's also rumoured that Alan Fletcher, who plays Karl Kennedy, will appear in the climactic episode.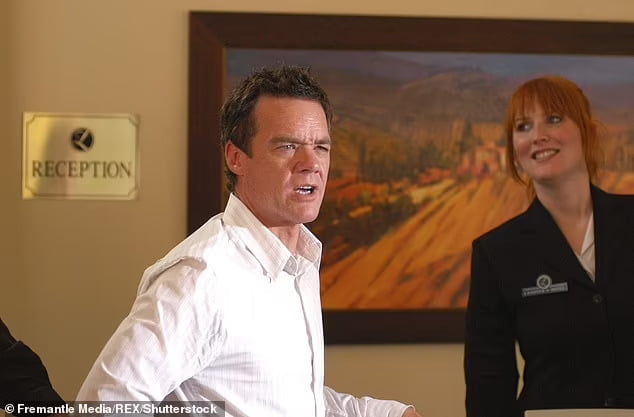 They will share their memories of Ramsay Street's highs and lows before concluding with a touching letter to all the "wonderful neighbours."
The Sun stated that Woodburne, 66, will utter his final words, saying that "it felt right."
After choosing not to renew its contract with production company Fremantle to produce and broadcast the series in March, UK channel 5 chose to cancel Neighbours.
The long-running soap opera Neighbours announced in March that it would stop production for lack of funding.
The show announced its cancellation on Twitter, writing, "We are so sad to hear that after almost 37 years and approximately 9,000 episodes broadcast we have to declare that Neighbours will cease production in June."
Despite a thorough search for alternative financing sources and the loss of our main broadcast partner in the UK (Channel 5), we are forced to put the show on hold.
We acknowledge that this is a great disappointment for our amazing, devoted supporters as well as for the entire crew. We appreciate all of your comments and encouragement, and we pledge to end the programme with a bang. We will now be honouring our neighbours.