"I was genuinely amazed, truly stunned."
It's always been in dramatic or satisfying form when we've said goodbye to Home And Away characters in the past, a shock shooting or a happy family going on to a new start.
So, when we saw Colby Thorne, the disgraced Summer Bay officer, drag himself to solitary confinement tonight, it hardly felt like an end.
Perhaps this is a sort of punishment in itself, rather than his jail time, of course, given the turbulent and criminal story lines.
This was the last time we saw Tim Franklin on our phones, regardless of how you felt about Colby's demise-sob!
The actor admits his departure from the show wasn't exactly what he expected for his character, either, chatting solely to Now To Love.
Tim agrees, "I was just shocked and disappointed, you know, I was surprised that it wasn't going to be an amusement, to be honest." I've been trying to reassure [authors] for a long time, as, I want the weapons to burn out."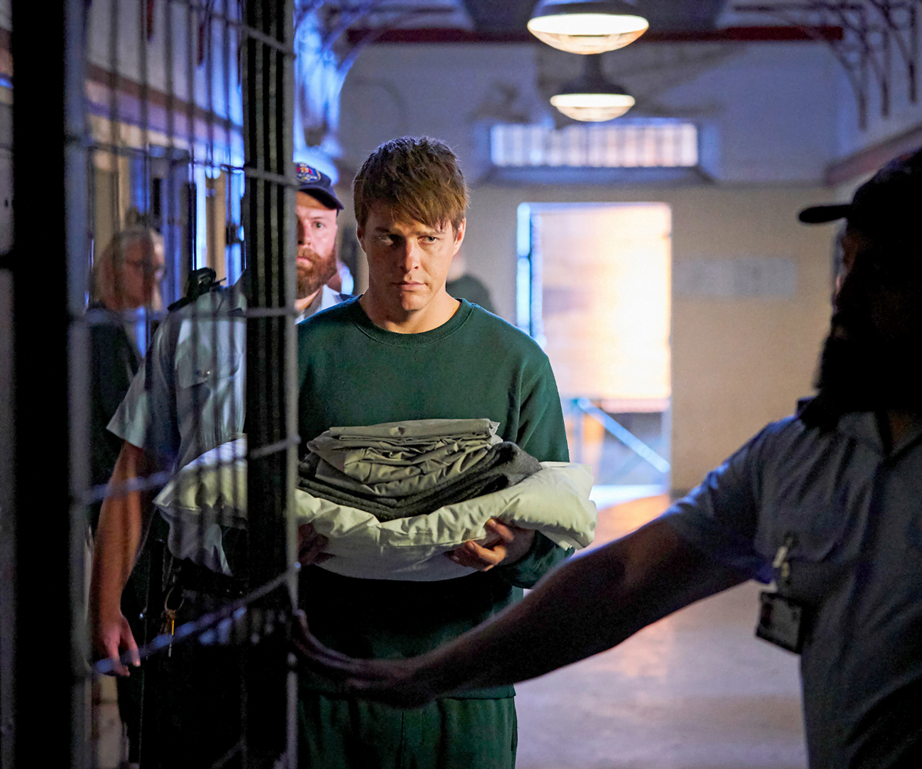 For a long time, Tim, who has been playing the River-Boy-turned-police-officer since 2018, knew that the death of his criminal step-father, Ross Nixon, would still return to haunt Colby.
I knew, when Colby wanted to kill Ross. I knew, like a cheeky little boomerang tale, I knew it was on the back of the burner and I knew that it would come around.
Since being discovered by Detective Angelo, being deceived by Willow, who was disclosed as Witness X, and struggling for his life in prison, it's been a tumultuous past few months for Colby.
His loved ones were locked out by the ex policeman and forced to do whatever it took to live behind bars. Also, the turn of events combined with his open ended escape suggests he might return someday.
Although Tim is "content" with how things finished for Colby, on a personal basis, his exit from the show was far darker.