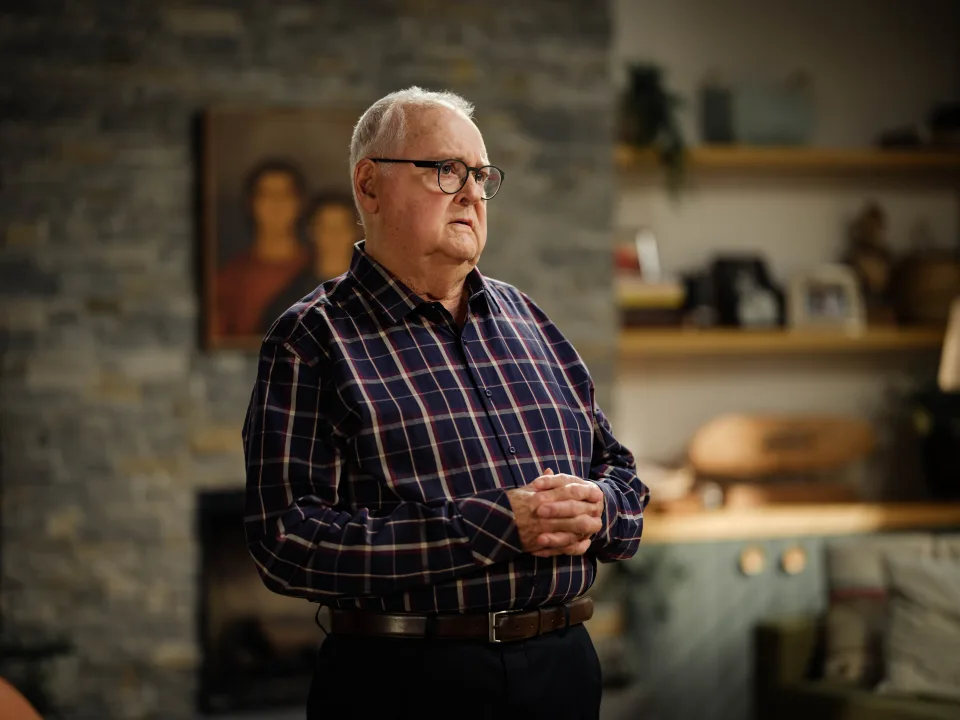 In the venerable Australian soap operas Neighbours and Home and Away, there was (minor) scandal on screen, but it never quite measured up to the scandals that occurred off screen.
Neighbours is cancelled after Channel 5 discontinues it
The biggest scandal of them all occurred when Neighbours was abruptly cancelled after 37 years on television due to a decision by UK broadcaster Channel 5. Although there was a frenzy of activity to try to rescue the iconic soap, Neighbours just couldn't afford to continue and taped its final episode in June 2022 because no other UK broadcaster had been secured. Former celebrities Guy Pearce, Jason Donovan, and Kylie Minogue made guest appearances in the finale. When Radio Times asked Channel 5's head of programming Ben Frow if he could have invested money in the show to rescue it, Frow said: "Yes. I had two options: I could buy other things with the money, which is what I chose to do. The money from Neighbours would be better spent on UK programming.
Alan Dale is dismissed in "Neighbors"
Alan Dale was well-known on Ramsay Street as Jim Robinson, the patriarch of Erinsborough. Up until he was abruptly let go and, eight years later, his character was written off due to a heart attack. It is believed that the show's management overheard him grumbling to a co-star about the pay, which was supposedly a meagre $600 per week at the time. According to TV Week, "I made some type of joke about the fact that we got paid the same amount when we started doing Neighbours [in 1985] as when I was doing The Young Doctors" (which he starred in from 1979 to 1983). Perhaps it was a stroke of luck because he went on to achieve success in the US through roles in films like Captain America: The Winter Soldier, The O.C., and 24.
Melissa George vs. Dieter Brummer from "Home and Away"
Teen lovers Shane (Dieter Brummer) and Angel (Melissa George) appeared on television. Off camera, not really. The two were bitterly opposed to one another, and he claims he requested the show's creators to kill off his character so he could stop having to put up with her diva-like behaviour. He told Woman's Day that Mel "was tremendously ambitious right from the start." "I believe she aspired to succeed Kylie Minogue. She was a huge fan and hoped to achieve Kylie's level of fame. She didn't seem to have much time for the Home And Away cast. Dieter was no stranger to scandal himself. After tussling with bouncers outside a party on Logie Awards night in 2012, he was charged with assault.
Neighbors – Shane Connor's Drug Shame
After receiving written and verbal warnings from the show's producers regarding his drug use, Connor was fired from Neighbours in 2003 after four years as Joe Scully (seen above with his on-screen family). They asserted that his amphetamine use was the cause of his alleged hostile behaviour on set, sleepiness at work, absenteeism, and production delays. Connor sued Grundy Television for wrongful firing and lost wages even though he acknowledged using narcotics but denied acting violently or in an unprofessional manner. In 2005, he was awarded nearly £84,000 in damages.
Home and Away: Jay Laga'aia and Alleged Racism
When Rev Elijah Johnson of Home and Away was written out in 2012, actor Jay Laga'aia, who was born in New Zealand, blasted the producers, alleging he was the victim of bigotry. He lashed out at writers on Twitter, writing: "I'd like a chance to ply my trade freely. As someone who lost his job on H&A because they couldn't write two ethnics that weren't together." The statement about "two ethnics" was assumed to be in reference to him and longtime cast member Ada Nicodemou, a Greek Cypriot. In response, a Channel 7 official said, "Jay's words are offensive." "We hold Jay in the highest regard for his two years of work on Home and Away. To imply that Home and Away is racist is offensive.
The truth was spoken by Rob Mammone – Home And Away
Rob Mammone, who starred in The Matrix Reloaded and The Matrix Revolutions, portrayed local doctor Sid Walker in Home and Away from 2010 to 2013, but was fired after criticising the programme on Twitter for how it handled a cancer storyline involving his on-screen son-in-law. He argued that in order to make some of his own sequences more credible, he had to rewrite them. He claimed to have been fired because he "spoke out for the truth too often."
When Brad Filed a Contract Breach Lawsuit Against Flick – Neighbors
The dashing surfer character Brad Willis, portrayed by Scott Michaelson on Neighbours, later became Holly Valance's manager in real life, managing her burgeoning modelling and pop career. Even her soap opera role was secured by him. When she fired him 15 months before the end of his contract, he brought her to court. Michaelson claimed that when she was pursuing record companies in London without him, where she was obviously attending a solarium convention, she secured a record deal for herself. Even in court, the smash song's music video, "Kiss Kiss," was played. Michaelson prevailed in court and received a sizable settlement.