There's nothing like being cheered on by those nearest and dearest to you, and for the former Home and Away stars turned husband and wife, the achievement couldn't sound truer.
Luke Mitchell and his wife Rebecca Breeds and they had been a wholesome pair since they met eight years ago, Luke Mitchell and Romeo were playing on the Soap.
And they're more in love than ever before to this day. A quick look at Instagram will tell you as much.
For her latest television show, Clarice, which is currently airing in the US, Luke uploaded a picture of Rebecca in character overnight.
#Clarice is back with a brand new episode tomorrow evening & it's getting tense AF! Do not Forget it!! "Alongside the striking image, he wrote.
Luke's fans were just as enthusiastic, one of them writing: "It's so, so good." More was added via additional flame emojis and clapping hands.
The film, based on the best-selling novel, The Silence of the Lambs, is a psychological thriller mystery television drama available for viewing on Stan.
In the season, Rebecca plays the lead role, playing the principal character of Clarice Starling, who returns to the Washington DC line of duty to prosecute serial murderers and sexual predators.
Luke's description of the show being "tense" undoubtedly rings true here.
Four years since meeting a shared knowledge at a housewarming meeting, Rebecca 33, and Luke 35, had knotted back in 2013.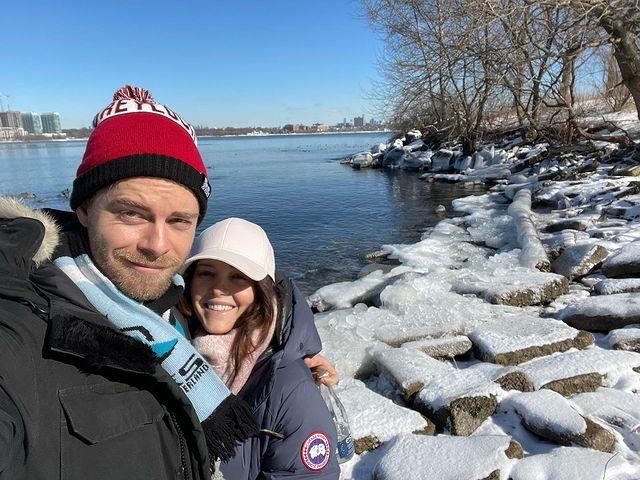 At the moment, while Rebecca was already shooting the show in the idyllic Palm Beach, Luke had just moved to his Home and Away gig in Sydney.
"I felt like I knew him already. It was absolutely a feeling that we had lived a different life together," she said earlier about their first date.
Still, as in love as ever, in homage to each other, the couple shared sweet Instagram updates on Valentine's Day this week.