As Ned (Ben Hall) discovers this week on Neighbours, getting found out is never fun. Given what happens to Glen (Richard Huggett), he could certainly attest to that as well.
This week has been a little squeaky bum time for a few in the cul-de-sac.
Ned believes that the best thing for him to do is go when his romance with Harlow (Jemma Donovan) is revealed to the entire neighbourhood. What about Amy (Jacinta Stapleton)? Forget about what this will cause to his mother. Would he really abandon her to raise their child on her own?!
Nic (Charlotte Chimes) is on the case to solve the Glen mystery, and she has the truth in her grasp. But is she ready for the nuclear repercussions she's about to unleash?
When Paul Robinson (Stefan Dennis) sees Terese (Rebekah Elmaloglou) in a compromising situation, he is in for a shock of his own.
And because to Paul and Nic's involvement, Kiri (Gemma Bird Matheson) is left to pick up the pieces of her broken life.
Here's what to expect next in Neighbours.
Ned leaves Ramsay Street after an affair with Harlow
After the Fashion Week incident revealed that he was having an affair with Harlow while Amy pined for him, the proverbial has hit the fan for Ned. He still can't pick which lady he wants to be with now that his dirty laundry has been exposed. He seeks guidance from Roxy, but eventually concludes that the heat in the kitchen is too intense. It's time for Ned to leave Ramsay Street – and all the turmoil he's created — behind.
Amy learns she's expecting a child
So Ned resolves to depart with his tail between his legs, but he has no idea how much grief he'll leave behind. The realisation of what Ned has done has shattered Amy's world and left her physically ill. When the nausea doesn't go away, she realises she's expecting a child. She finds out shortly after this that Ned is about to leave town. Is Amy about to be on her own with a baby?
Hendrix has health issues
Hendrix is still coming to grips with his recent diagnosis, and the Rodwells moving down is the last thing he needs as a daily reminder of what he's up against — he's sick because of Sadie. He tries to distract himself by turning to his family, but he can't take it anymore and reacts when Wendy Rodwell appears at every turn.
Nic is the winner
Nic is on a mission and travels to Mallacoota to find Glen's ex and learn the truth. She discovers through this little adventure that he was pals with a girl named Kiri a few years ago. Bingo. Nic trots back to Paul with this information, rubbing her hands with delight, and Paul uses it to put pressure on John Wong. Paul manages to crack John Wong, and he receives the smoking gun he seeks.
Paul's s*x shock is palpable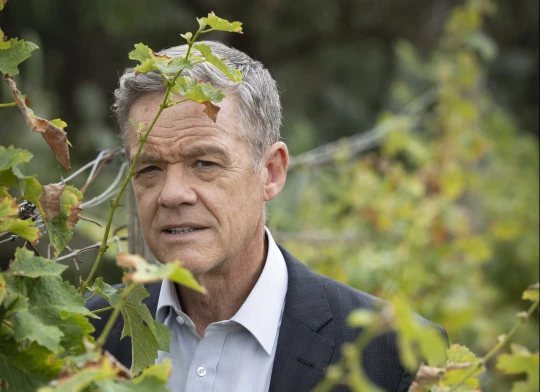 What Paul doesn't realise is that his obsession with bringing Glen down would eventually come back to haunt him in unexpected ways. Glen seeks out Terese for comfort after learning that he is Kiri's father. Terese, who is still grieving from the news that Ned is leaving town, seeks solace from Glen.
Paul ponders his actions and later suffers from a conscience crisis. He walks over to Glen to clear the air and steps into what he considers to be a complete nightmare scene. Glen and Terese are there, drenched in a post-s*x glow. Paul is furious; his ex-girlfriend is now sleeping with his brother, and it's all because of him. That's a tough pill to accept.
Kiri fights the truth
Kiri is astounded to learn that Glen is her biological father. She runs straight for Chloe's comforting embrace, stunned. They are well aware of Nic's role in this, and she has been shunned as a result. Kiri seeks explanations from her mother as she recovers from the shock, but nothing can erase the feeling of betrayal. Glen tries to check on her, and the two bond on some way. Kiri, on the other hand, is filled with shame over what this has done to her father Alan. What will she do now that she knows?
The Rodwells are causing problems
The Rodwells move into Ramsay Street, much to Hendrix's disgust. Sadie is understandably frightened about their new neighbours' reactions, but her mother Wendy dismisses her concerns. She believes that a BBQ can cure any bad blood. Is there, however, a new feud in our midst?
Scenes premiere on Channel 5 on Monday, May 9th.