The much-anticipated TV drama Last King of the Cross, directed by John Ibrahim, is currently in production.
Former Home and Away star Lincoln Younes will play the nightclub owner in the upcoming miniseries.
Production began this week, according to The Daily Telegraph, and will take place in Western Sydney and different areas near Kings Cross.
Mason Mansour, an Australian actor, plays the young John, while Malek Alkoni, a British actor, singer, and composer, plays the adolescent Ibrahim.
Younes described playing the character as an honour.
After being hand-picked to portray the role by Ibrahim himself, Younes said in a statement, "This is a larger than life story and I'm thrilled to be a part of it."
'Kings Cross was Sydney's most renowned melting pot of entertainment, and I can't wait to see it come to life on television.'
'Last King Of The Cross is an intergenerational film that spans decades, and I am so excited to bring the character of John Ibrahim to the screen with Mason and Malek.'
Thanks to the production team's wizardry, one of the sets in Chullora this week was transformed into the destruction of war-torn Tripoli during Lebanon's harsh civil war, according to a representative for the production.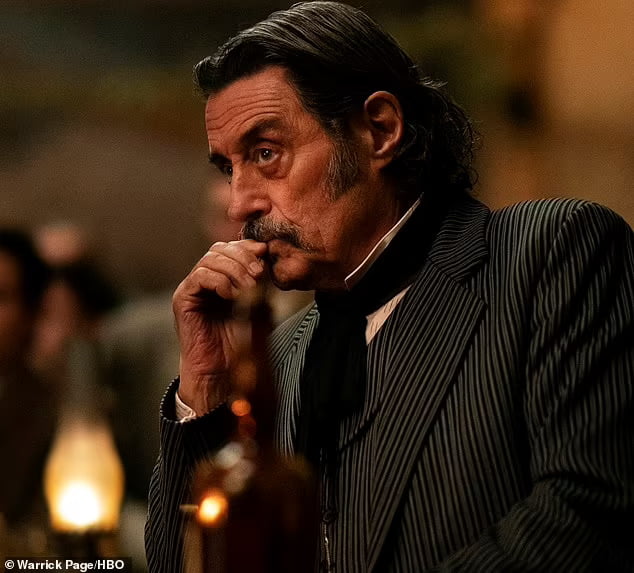 Ibrahim was born in Tripoli, Lebanon, and moved to Australia in the early 1970s before earning a name for himself in Sydney's nightlife scene – a rise that will be chronicled in the next series.
The new Paramount+ criminal drama has cast both local and foreign performers.
Callan Mulvey from Outlaw King, Damian Walshe-Howling from Underbelly, Tess Haubrich from Alien: Covenant, Matt Nable from Arrow, and Ian McShane from John Wick are among them.
The crime drama will be directed by Kieran Darcy-Smith, a multi-award winning writer-director.