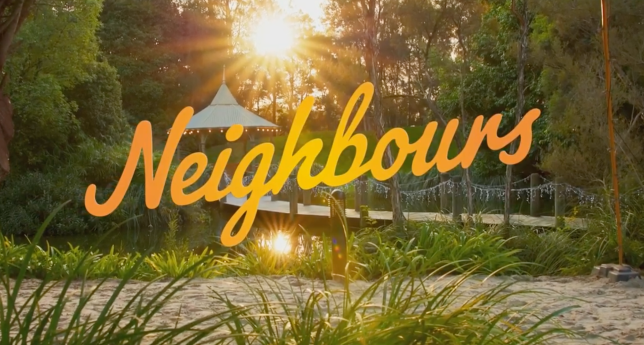 Before the final episode of Neighbours, the British Soap Awards aired an emotional tribute to the show.
The award event, hosted by Phillip Schofield, took a break from handing out gongs to reflect on some of the most iconic moments in the Australian serial.
It was a shocking turn of events for fans, and it had many reaching for tissues!
'I'm actually crying at the Neighbours collection on the British Soap Awards because I'm so sorry it's done,' one admirer wrote.
'Farewell Neighbours, thanks for the memories,' said another.
After Channel 5 decided not to renew the soap for financial reasons, it was cancelled after 37 years, and the final scene has now been filmed.
Filming on Neighbours came to an end on Friday, with show producer Jason Herbison releasing a final cast photo and saying:
'We all knew this day would come, but it was difficult to articulate how we would all feel until we were here in this moment when the very final scene was filmed,' he continued.
'Of course, it's sad, and we've shed tears, but we're also quite pleased.' 37 years is an incredible accomplishment that deserves to be recognised.
'We've also been very moved by the outpouring of support from our viewers around the world.' For many individuals, Neighbours is more than just a television show.
'They see us as family, and we feel honoured to have been let into their homes, and I'm confident that the Neighbours legacy will continue on for many years.'