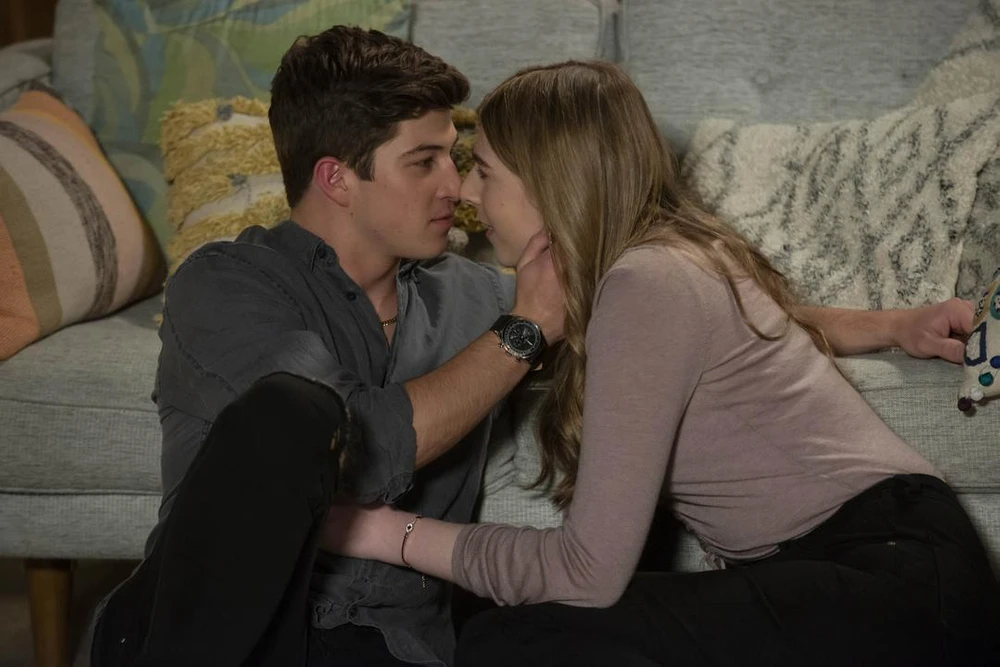 In tragic Neighbours scenes slated to appear on Channel 5 next week, Hendrix Greyson (Ben Turland) is destined to die.
Viewers will recall that Hendrix was recently diagnosed with pulmonary fibrosis as a result of a fire he became involved in while saving his soulmate Mackenzie Hargreaves' life (Georgie Stone). The doctor informed Hendrix that he would need a lung transplant to live, which astonished the young man.
Hendrix travelled to Sydney with Mackenzie's steadfast support as he came to terms with his condition, where he informed his parents, Pierce (Tim Robards) and Lisa (Jane Allsop), about the severity of his disease. Hendrix later proposed to Mackenzie, and as they rejoiced, they learnt that a donor had already been located for him!
When Hendrix unintentionally hurt the donor's family, the news was almost thrown out, but Mackenzie rescued the day. The pair will marry in a stunning ceremony this week as they prepare for his life-saving surgery. However, the scenario is expected to take a terrible turn next week.
Hendrix will discover that his lung transplant has gone well at first. However, he becomes very unwell again later, and it is discovered that his body is rejecting the organ. With only hours to live, Hendrix will muster the courage to fight through the pain in order to spend his dying hours with his loved ones. He will then draw his final breath, leaving the Ramsay Street residents bereft.
While Mackenzie and many others struggle to cope in the aftermath, Zara Zelwyn (Freya Van Dyke) surprises everyone by revealing that Hendrix created a video for them, and they're all touched and grateful to hear from him one more time.
Mackenzie devotes all of her time and energy to preparing two memorials for her beloved husband, but she finds herself in a bind when the two gatherings are scheduled on the same day.
As the Australian soap prepares for its final episode, it appears that viewers will be crying immediately when these moments air on Monday, June 13th.