After watching how Estelle Petrides (guest actress Maria Mercedes) has upset her daughter Terese Willis (Rebekah Elmaloglou) on Neighbours, Glen Donnelly (played by Richard Huggett) has little sympathy for her.
Estelle maintains that she came to Erinsborough to make apologies with her estranged daughter, Terese, after 15 years of silence.
But after getting entangled with Terese's soon-to-be ex-husband, Paul Robinson (Stefan Dennis), Estelle has only made things worse!
Even after learning the truth about Estelle's flirtation with Paul, Terese is confused about kicking her out of Number 22.
However, she has no idea that Estelle is still in town.
Estelle is keen to make peace with Terese and enlists Glen's assistance in doing so!
Glen grudgingly agrees to let Estelle stay at the property because she has nowhere else to go.
Is Glen, on the other hand, going to regret becoming associated with such a cunning figure as Estelle?
Melanie Pearson (Lucinda Cowden) is completely caught aback when Toadie Rebecchi (Ryan Maloney), her legal eagle lover, proposes!
Melanie notices what's going on and feels Toadie's proposal is a response to the horrific events on Ramsay Street.
Melanie is well aware that, as much as she adores Toadie, she is constantly competing with the ghost of his late wife, Sonya.
She doesn't want them to jeopardise their love by getting engaged too soon.
Melanie and Toadie chat about their feelings.
However, she has a surprising counter-offer to lessen the blow.
WHAT is Melanie's advice?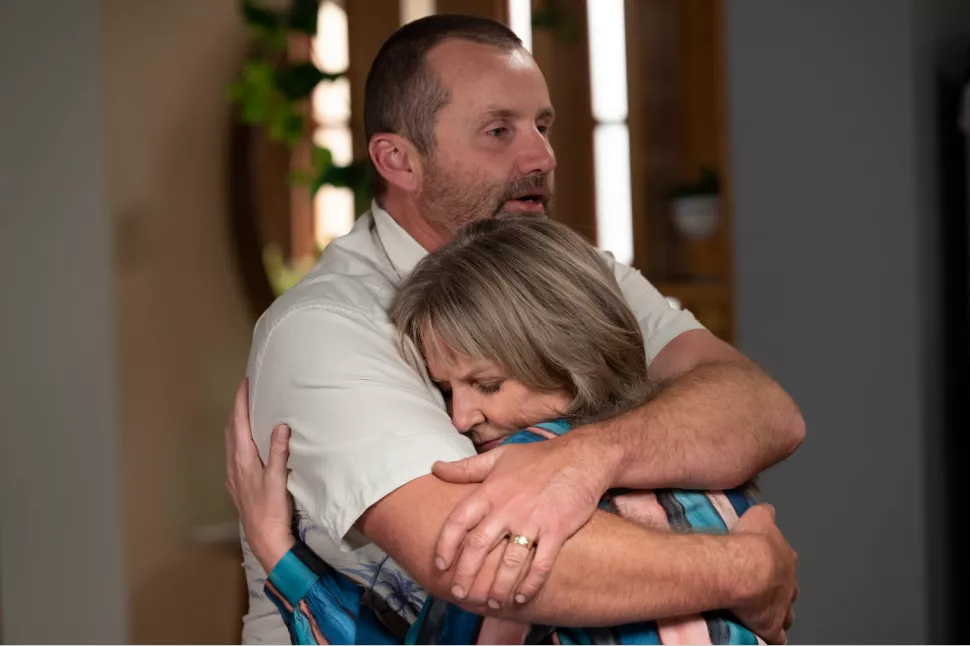 Mackenzie Hargreaves (Georgie Stone) is attempting to maintain her composure in the aftermath of the events.
But she becomes much more agitated when she learns that both of Hendrix's memorials will go place on the same day!
One will be in Sydney with his family, including his father Pierce, mother Lisa, and sister Alana.
In Melbourne, residents of Ramsay Street will pay tribute to Hendrix.
Mackenzie is determined not to miss either of the celebrations.
However, she may be forced to make a decision…
Neighbours airs on Channel 5 weekdays at 1:45 p.m. and 6:00 p.m.