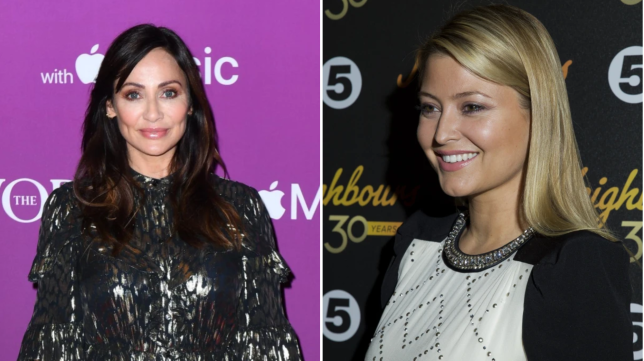 According to reports, the final episode of Neighbours will feature a surprise appearance from Natalie Imbruglia and Holly Valance.
Despite their characters having never met, the singers, who rose to stardom as Beth Brennan and Felicity Scully, respectively, filmed a sequence in London for the show's last episode.
The fans are going to enjoy it, a source told The Sun, adding that it was "very special." And perhaps there will be a passing reference to their music careers.
Think of us as curious.
From 1992 to 1994, Natalie, now 47, played Beth Brennan on Neighbours. Later, she became a music icon when her rendition of Ednaswap's Torn topped the charts.
Holly, on the other hand, portrayed "Flick" Scully from 1999 to 2002, with an additional cameo in 2005. She published her debut album after leaving Ramsay Street, which included the well-known song Kiss Kiss.
For Neighbours' final episode, Natalie and Holly will join Margot Robbie, the actress who portrayed Donna Freedman, in staging a comeback in Erinsborough.
The return of Delta Goodrem (Nina Tucker), Kym Valentine (Libby Kennedy), Carla Bonner (Steph Scully), and Jesse Spencer (Billy Kennedy) in Friday's hour-long finale was also revealed last night.
Since Channel 5 controversially decided to remove Neighbours off their schedule in favour of "original UK drama," which the broadcaster claims has a "strong appeal" for audiences, Neighbours, as viewers are aware, is scheduled to end after 37 years.
The final month of episodes, which are regarded as must-see TV, have been characterised as an on-air celebration of the show's heritage.
Neighbors: The Finale airs on Channel 5 on Friday, July 29 at 9:00 p.m.