After a week off for the Commonwealth Games, Home and Away returned to Australia tonight with an action-packed episode that saw one character dead and another's life in danger.
The series made a dramatic return to Australian television with an episode that was entirely devoted to the Paratas' conflict with Tex's (Lucas Lineham) bikie gang and resulted in shootings that left one person dead and another fighting for survival.
Prior to the break, Australian viewers witnessed Tane being blackmailed by Tex and Marty (Ben Wood), two bikies from the gang that Ari robbed ten years prior.
The gang has located the family in Summer Bay because Ari (Rob Kipa-Williams) used the stolen money to purchase Summer Bay Fit the previous year. They initially said they wanted the money back with interest to Tane (Ethan Browne), but their strategy quickly changed.
They just gave Tane a new employee, bookkeeper Geneveve, who would be in charge of processing the money via the gym's accounts. They now want Tane to utilise the gym to launder money for their shady transactions.
Rose (Kirsty Marillier) turned to Tane for clarification when she started to wonder if her new boyfriend Tex was who he claimed to be. The two joined forces to bring Tex and Marty to justice after he eventually admitted to being the target of blackmail.
Tane arrived at the gang's warehouse refuge in the last seconds of the show's midseason finale. The wire he was wearing, with Rose waiting outside in a van ready to listen in on his discussions with his tormentors, was something we missed seeing.
The bikies welcomed Tane at the start of tonight's return show, admiring his intelligence in discovering their stronghold. They were wary of him because of this, and Tane had to work hard to persuade them that he was simply there to talk business.
Tane implied that doubts were being raised about Genevive, the gym's new bookkeeper, who the bikies had hired to use the company as a means of money laundering.
We don't need the attention that the woman you sent in is garnering.
Geneveve was just a new employee, which is not unusual for a growing company, so the bikies did look strange.
Since Tane's disappearance occurred immediately after speaking to Rose, Nikau (Kawakawa Fox-Reo) and Flick (Jacqui Purvis), who were back at Summer Bay, were understandably concerned. They are both aware of Tane's propensity for getting into trouble.
They were conversing along the beach when Dean (Patrick O'Connor) overheard them and thought something wasn't right. However, they ignored his questions and moved in the direction of the surf club to see whether anyone from the gym had seen them.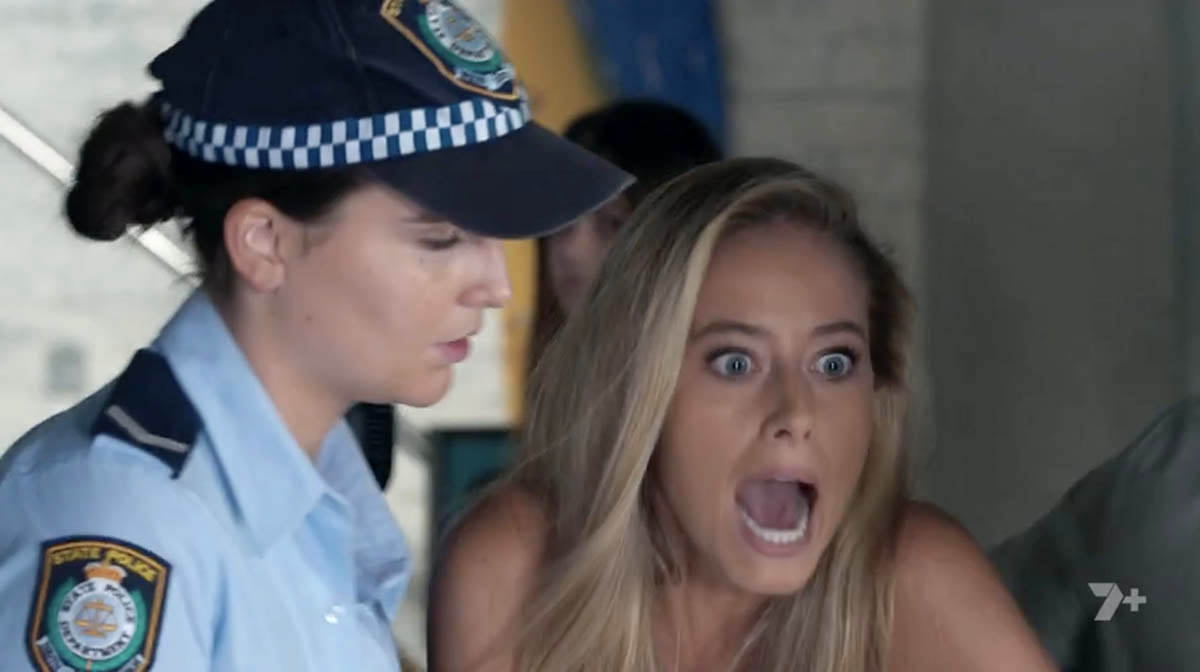 Felicity was caught off guard when Cash (Nicholas Cartwright) and an officer suddenly burst into the surf club and ordered her to report to the station. Cash informed Flick that she was being arrested for assaulting a police officer while she resisted and shoved her brother.
As they returned to the station, Cash told her, "This is for your own good," and he took her into a police cell. He hurried out the door and toward the base, where Rose was waiting, as he gave another officer instructions to take care of his bewildered sister.
When Dean knocked on the door of the Parata residence, Nikau appeared startled. Dean was curious as to why Cash had just detained Flick in the middle of the surf club.
He stated that he could help and that Ari would have wanted him to help since he wanted to know why Tane was missing and Flick was being held.
Nik said, "My family doesn't need your help," but Dean reassured him that if he changed his mind, he knew where to find him.
After hearing the phrase "you know where to find me," Nik got an idea. He grabbed his phone and recalled that the Find My Phone software would allow him to locate his brother.
Cash was reunited with Rose and another officer as he approached the van. He slipped on some headphones and joined the others in hearing what was being spoken within the bikies' lair.
Tane was at that point probing Tex and Marty as much as he could about their money-laundering activities in the hopes that they would reveal something damaging.
"Tane, did you just do something stupid?" Marty questioned, concerned that the gym owner was gathering information since he had informed the tax authorities, but Tane was able to persuade them that he was just seeking clarification on their plans so that he wouldn't make a mistake.
Rose appeared to be optimistic that they were going to obtain the necessary evidence as he asked the guys how much money they would be investing in the company.
Unfortunately, Nikau showed up at that time, being beaten by the gang's heavyweights while explaining he was only looking for his brother.
Rose, concerned that Nik was ready to throw all their hard work out the window, shouted, "This wasn't part of the plan!"
Flick questioned the officer about what was happening and why she hadn't been interviewed when she got back to the police station.
She needed proof that there was more going on than what first appeared, and she got that proof when she couldn't obtain any responses.
When Dean arrived at the station a little while later, he was shocked to discover the officer there as "Jo," evidently an acquaintance from their time at Mangrove River.
With a wry smile, Jo introduced herself to you as Constable Devlin and agreed to let Dean talk to Felicity for a few minutes if it meant that he would then go.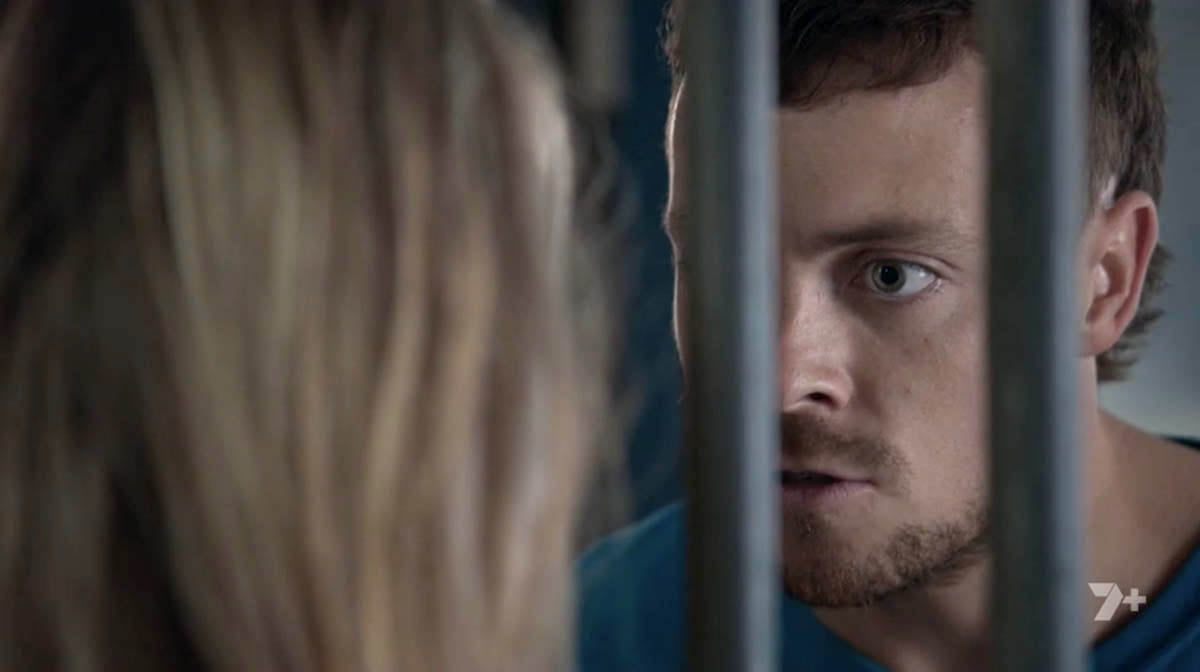 Dean questioned Flick for any information she could have after she told him that Ari had purchased the gym with money he had stolen from bikers.
The discussions proceeded at the warehouse, where the gang was now worried about how many people knew where they were.
They were reassured by Tane that Nik was the only person who knew anything, and he emphasised that his only goal was to clarify their accounts so the police wouldn't pursue them.
After that, Tex and Marty made fun of the police, saying that Tex had them eating out of the palm of his hand. Rose was even more determined to put her fling in jail as she overheard the duo making lewd comments about her and Tex's relationship: "I want to wipe that smug grin right off Tex's face."
We also learned the reasons for Jasmine's decision not to come back when Cash revealed to Rose that his ex-girlfriend "was more in love with her husband's memories than she was with me."
The cops pounced as Marty finally provided Tane with the information they required by letting him know how much filthy money they intended to funnel via the company.
As heavily armed cops cut the locks and stormed through the gates, riot vehicles and police cars descended on the facility from all sides.
Tex and Marty fled as the police concentrated on capturing the several gang members who were attempting to flee on their motorcycles.
They were stopped in their tracks by Rose's threats to fire, but when she noticed Tex, she paused briefly, giving Marty a chance to flee.
Rose followed behind to handcuff Tex while Cash, the only one without a bulletproof vest, ran after Tex on foot.
Two gunshots were heard in the last moments of the show.
Rose and the other cops discovered Cash and Marty laying on the ground as they sped toward the sound.
Rose rushed to Cash's side as he struggled to breathe and was oozing blood; Marty had already passed away.