Is their romance getting in the way?
Nikau Parata of Home and Away will be seen in the UK next week, when his new modelling profession gets in the way of his love with Bella Nixon.
Following Bella's advice, Nikau (Kawakawa Fox-Reo) recently signed up for a modelling agency, but the pleasures of the new employment come at a cost.
After being busy with his recent shoot in the city, Nikau looks forward to spending some quality time with Bella (Courtney Miller) on next week's programmes on Channel 5.
Nikau's demanding agent Sienna Blake (Rose Riley) throws a spanner in the plans when the two decide to devote the next several days completely to each other.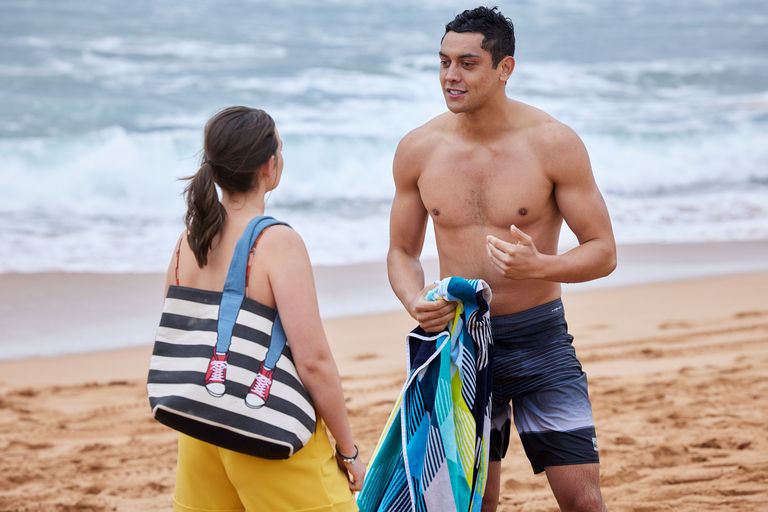 Sienna and photographer Emmett Ellison (JR Reyne) arrive unannounced just as Bella and Nikau are ready to attend a barbecue arranged by Nikau's uncles.
Although Emmett apologises for the lack of warning, Sienna appears to be trying to show Nikau who's boss as she checks with him on how things are going.
Sienna strikes again the next day, inviting Nikau and Bella to the Diner for breakfast.
Nikau and Bella agree to have one last coffee with Sienna before they go so they may spend the day together.
Sienna, on the other hand, has other plans and springs a last-minute photoshoot on Nikau instead.
Nikau can't say no to Sienna, so he's forced to participate in a major production that she organises in the Bay.
Sienna also encourages Nikau's attractive fellow model Allegra Freeman (Laura McDonald) to participate in the shoot, despite Bella's reservations.
As Sienna's plans become more elaborate by the minute, it's evident that this shoot has a lot riding on it, and it won't be finished soon.
Nikau and Bella are disappointed to learn that Sienna's busy schedule has taken away their entire day. Is Nikau beginning to have second thoughts about what he's agreed to?