She spent 20 years on Home and Away as Sally Fletcher.
On Saturday, Kate Ritchie was spotted in Sydney's Potts Point having a long-overdue catch-up with her beloved former co-star, Ray Meagher.
The 42-year-old radio personality appeared to be in good spirits as she reunited with Ray, 76, who has portrayed Alf Stewart on the drama since its first episode in 1988.
The duo, who played best friends on the show, looked thrilled to be in each other's company as they grabbed a bite to eat and a bottle of wine in the trendy neighbourhood, with Kate even documenting the event on Instagram.
'Who would've guessed this kid from Campbelltown would still be enjoying lunch with this lad from Roma?' she commented beside a photo of the two beaming.
'We did it again today, and it was as good as always.'
Ray's wife Gilly, whom he married in 2010, appeared to be with them.
The chatty group kept a cool and casual demeanour as they faced the chilly winter weather outside the eatery.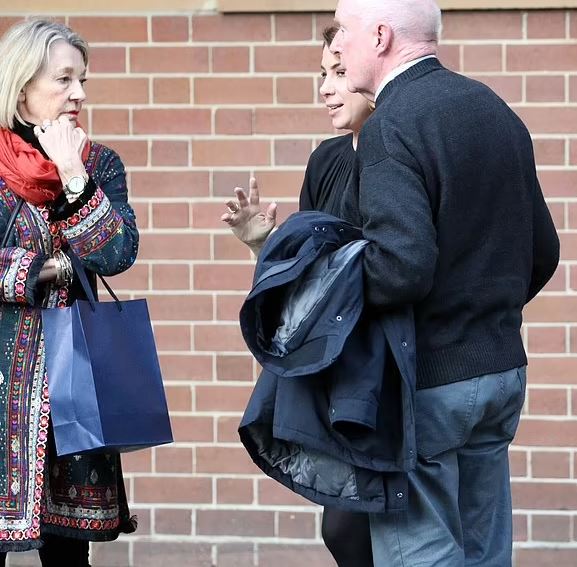 Kate wore a black flowing T-shirt with a leather skirt that she tucked in.
Her outfit was completed by black tights and a high ankle boot.
Kate wore her hair in a soft wave and added a touch of make-up on her gorgeous face to bring off her attractive features.
Ray, on the other hand, dressed down in a black sweater and grey slacks.
In 2018, Kate reflected on how difficult it was for her character Sally to say goodbye to Alf on the beach in 2008.
On the show's anniversary special, the actress admitted that their final scenes weren't staged and that the emotions she shed were genuine.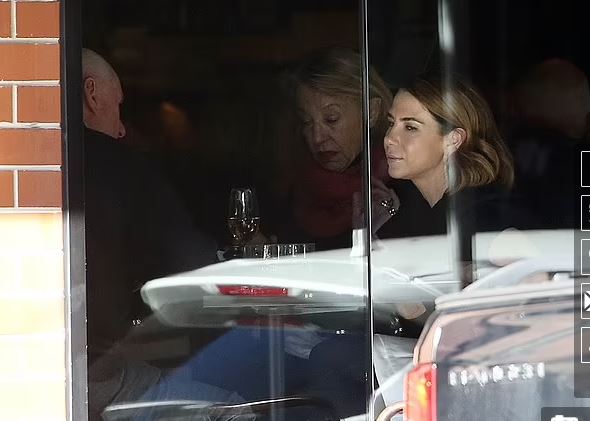 'I can tell you wholeheartedly that those scenes on the beach with Sally and Mr. Stewart saying goodbye to each other were Kate and Ray,' Kate revealed.
In another segment, Ray was asked if it was 'tough to see [Kate] go' after watching her grow up on the show.
The veteran actor became tearful and was left momentarily speechless.
After composing himself, Ray admitted it was difficult to say goodbye to Kate after working with her for 20 years, adding that she was a 'big part' of the show.
Kate also mentioned in the documentary that after filming their final moments together, she and Ray had their own secret goodbyes.
'Ray told me he's so proud of me and that he cherishes the fact that I'm no longer a small girl,' she said affectionately.
'He's seen me grow and mature, and he's delighted to call me his friend,' he says. I believe it was worth working for 20 years for.'