Spoilers for Home and Away follow.
Courtney Miller agreed that her character, Bella Nixon, was still recognised by the Home and Away star as the elusive Witness X.
When the gripping Witness X mystery played out on Australian screens late last year, Bella was billed as an official suspect.
Viewers eventually discovered that by making a witness statement against him, Willow Harris (Sarah Roberts) was responsible for betraying Bella's brother, Colby Thorne (Tim Franklin).
"Courtney explained, reflecting on the story in a new chat with Digital Spy: "I knew that Bella would never be a Witness X knowing my storyline well ahead.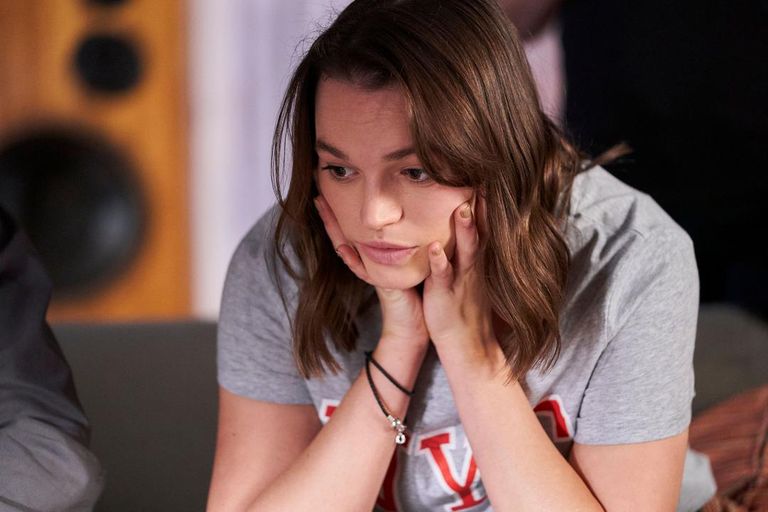 "Bella, while she felt he needed to go to the prison, did not handle her brother like that too.
In one of the biggest surprises ever for Home and Away, Willow was wearing a secret recording device while talking to Colby about the murder of Ross Nixon.
The recording was handed over by Willow to ruthless detective Angelo Rosetta before testifying in court against Colby.
Willow left Summer Bay in the aftermath, but show bosses have confirmed that at a later date she will be back.
Asked if Bella could forgive Willow, Courtney replied, "No, at this point. By the actions of Willow, Bella is far too hurt. Bella has not only lost a brother, but a sister."
Bella's anger towards Willow stems from hurt, hurt by her own family being blindsided.
Courtney also opened up about what the future holds as the year progresses for Bella.