We're used to following celebrities on social media and learning about their personal and family lives.
Occasionally, someone will use their platform to raise awareness about important issues among the candid photos and happy snaps.
Bonnie Sveen, the former Home And Away actress, has never shied away from speaking out and drawing attention to these problems, and she did so once again on Instagram.
As Tasmania prepares for its next state election, the actress has urged her followers to consider the issues that affect them and the rest of the world.
What are you thinking about right now? Bonnie posed a question to her audience.
My thoughts – SEVEN Aboriginal people have died in custody since the beginning of March.
The recommendations of the Royal Commission into Aboriginal Deaths in Custody must be implemented immediately. We've needed better protection for Aboriginal people for more than 30 years, and these steps are long overdue.
The number of Aboriginal people who have died in custody has risen by two this week, with deaths recorded in New South Wales and Victoria.
The disturbing news comes three decades after a Royal Commission into the matter discovered that Indigenous Australians were 16.5 times more likely to die in custody based on a report conducted between 1990 and 1995.
The commision has proposed a series of legislative changes, which people are now pressing the government to implement.
Despite the fact that the commission's work was completed in 1991, at least 450 Indigenous people have died in detention.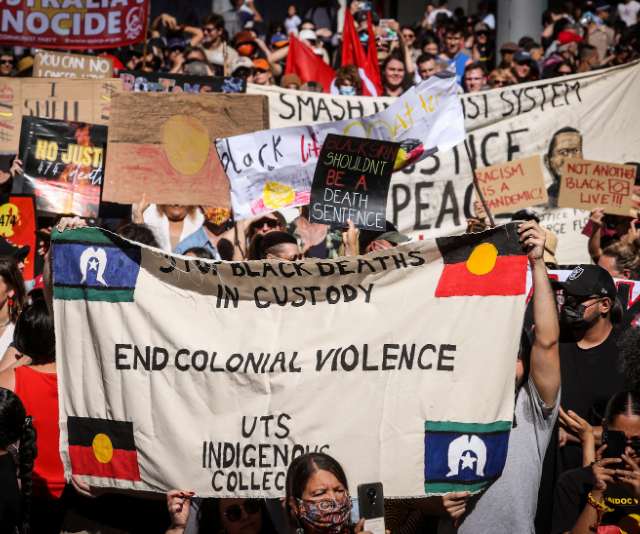 Earlier this month, Australians took to the streets to demand much-needed change.
Indigenous Australians are heartbroken and can't bear it any longer, according to Lidia Thorpe, a Greens Senator and Gunnai Gunditjmara Djab Wurrung woman.
The answers are clear. They've been crystal clear for the past thirty years. She said in a statement.
This is a national question that will not be addressed until the royal commission's recommendations are implemented in their entirety.