On today's episode of Home and Away (1:45pm – see our TV Guide for listings), Tane Parata (Ethan Browne), who has walked away from his fiancee Felicity Newman (Jacqui Purvis), is shocked to hear a message.
Tane, the gym's owner, abandons everything and travels to see Felicity, who has returned to her rural village to live with Gary Morrow (Peter Phelps), her previous foster father.
Tane arrives at the door, and Felicity gives him a tour of the house.
Tane, though, is there to learn more.
WHY is it that she pushed him away when she most needed him?
And is there now a chance for the ex-lovers to reconcile?
Ada Nicodemou's character, ALeah Patterson, is displeased with her nephew Theo Poulos's (Matt Evans') decision to leave the Morgan residence.
Theo needs some distance from Ava Gilbert (Annabel Wolfe), the teenage daughter of Justin Morgan (James Stewart), who was recently revealed to be his MYSTERY online stalker.
Theo, the singer-songwriter for Lyrik, does not look well with a 16-year-old who has more than just a typical teenage infatuation on him.
Leah, however, is not pleased that Ava appears to be in charge at the moment.
She gives her sidekick Justin the command to deal with troublemaking teen Ava.
But she once more outwits her father by seeming charming…
Over Ava, a split soon forms between Justin and Leah.
When the fight starts, Justin snaps and accuses Theo of starting it.
Has Justin just significantly worsened the situation?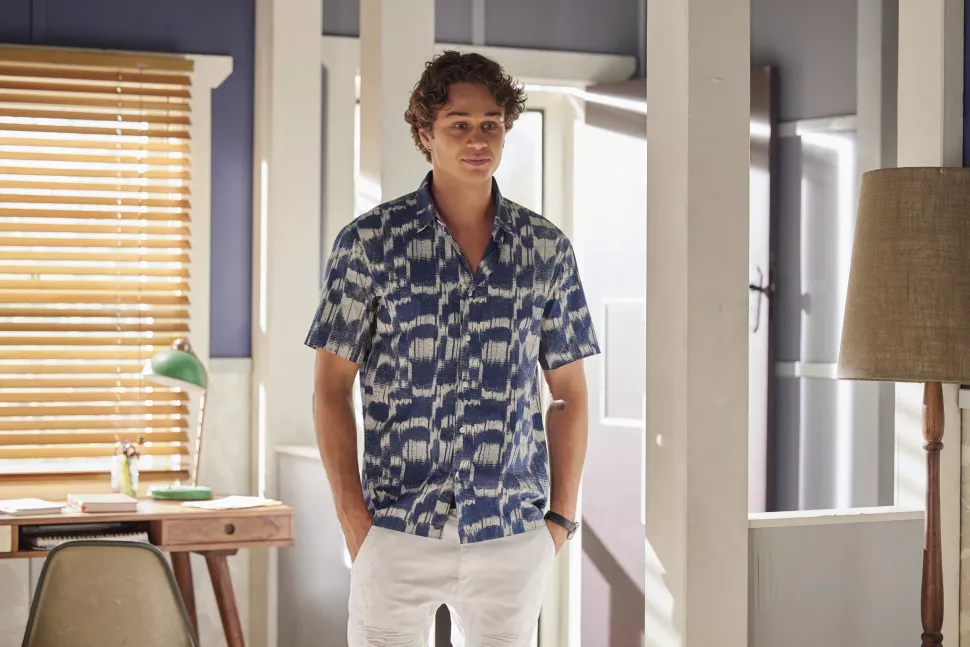 Remi Carter (Adam Rowland) is optimistic that his relationship with Bree Cameron (Juliet Godwin) may resume its natural course.
Bree, who has been receiving treatment to deal with the SHOCK circumstances surrounding the murder of her abusive husband, Jacob, still has problems, nevertheless.
Remi, however, can't help but believe that Bree may be struggling with something else.
Has Remi crossed the line or committed a sin?
Remi chooses to confront Bree to get some clarification.
WHAT is happening?