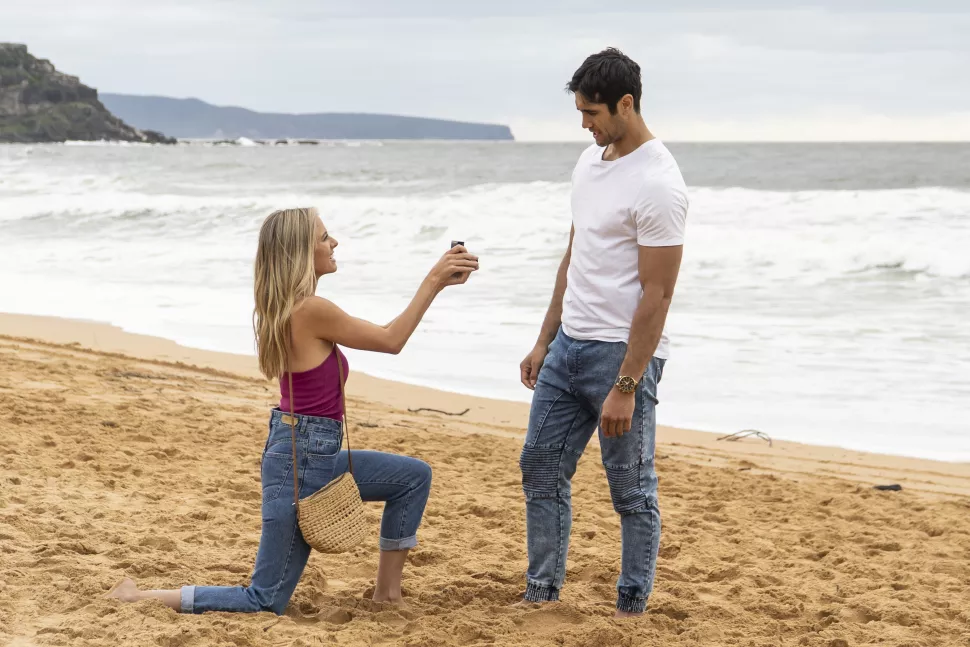 On Home and Away (1:45pm; check our TV Guide for listings), Felicity Newman (Jacqui Purvis) and Tane Parata (Ethan Browne), her ex-fiance, have rekindled their relationship.
Felicity, who fled Summer Bay to get away from her problems, is determined to make up for lost time.
She desires to heal her relationship with Tane and atone for the hurt she caused him by calling off their engagement.
Felicity, who is optimistic about the future, seizes the opportunity, kneels down to Tane, and pops the question!
Will Felicity regret rushing too quickly to restart their relationship if Tane takes a moment to respond?
Both Cash Newman (Nicholas Cartwright) and Eden Fowler (Stephanie Panozzo) are very much back ON!
Cash's generally serious side is revealed as Eden helps the reunited lovers make up for lost time.
But WHY is Eden's happiness fleeting?
Remi Carter (Adam Rowland) is unsure of his relationship status with Bree Cameron (Juliet Godwin), an ex-lover.
She's trying her hardest to dodge him one moment.
Bree, however, is now displeased that Remi seems to have moved on with someone else.
He's out of luck!
Why does Bree care about Remi's antics if she doesn't want to be with him?
Of course, Remi is still clueless that Bree might be carrying his child.
Eden, meanwhile, is becoming frustrated with Bree's constant back-and-forth and manipulation of Remi's feelings.
Eden makes the decision to defend Remi and goes to Bree to establish some very specific ground rules.