Last month, Home And Away said an emotional goodbye to Ryder Jackson as he jetted abroad to pursue a career as a mixologist, leaving his life in Summer Bay behind him.
During his time as the troublemaking floppy-haired grandson of the great Alf Stewart, actor Lukas Radovich has amassed legions of loving admirers.
Over the five years since his arrival in 2017, the 27-year-old actor has evolved his character from a full-fledged bad boy to the more mature and responsible guy fans of the programme have grown to love.
He lives a luxury lifestyle off-screen, spending quality time with friends and hanging out with his co-stars, which is a far cry from his old on-screen character.
Acting skills
Lukas received his BA in acting from the Western Australian Academy of Performing Arts (WAAPA) in 2016 and began his career in television, theatre, and film.
He co-founded Your Mouth Collective in 2015 to allow artists from the stage and television to collaborate on projects. He starred in the 2013 film Hen's Night.
He then got his big break in television when he joined the cast of Home And Away in October 2017.
"Everyone knows who Alf Stewart is, so it's quite crazy," he stated at the time. Knowing that my character is related to Alf makes me pinch myself."
Lukas filmed his final scenes as Ryder in December, and his exit was kept a secret until the end of May, when his final moments aired.
While there is no word on what Lukas' next duty will be, he has taken advantage of his time off by visiting his family in London.
Music video role
Lukas expanded his acting resume in 2020 by starring in the music video for Yuma X's song Secret Lover.
He played a covert gay kid who was having a secret romance with a friend's boyfriend in the film.
The plot follows the trio on a camping vacation, during which the two guys develop love for one another and kiss in a heated embrace.
Lukas was cast after he played a significant role in the first LGBT plotline on Home And Away in nine years, which aired in 2019.
Darius Williams, Ryder's friend, unexpectedly kissed him after growing feelings for him at that scene.
Ryder declines his advances since he is straight, but he later helps his friend realise his sexuality.
Close relationships
In real life, Lukas is frequently photographed with his Home And Away co-stars, notably Courtney Ally, and the two frequently share photos together and leave encouraging comments on each other's Instagram posts.
Liam Forcadilla, a professional men's netball player, is another noteworthy figure in Lukas' life.
While the two don't appear to be dating, they do share a lot of cute photos of themselves together having fun and looking very cosy.
In early 2021, Liam shared a series of images with Lukas, commenting, "The reason 2020 was my finest year."
Lukas, meanwhile, is Liam's biggest fan in the workplace, having previously shared a photo of him on the court with the caption: "So extremely PROUD of @liamforcadilla for representing @mensnetballnsw in Adelaide for the Men's Open National Championship starting TODAY!"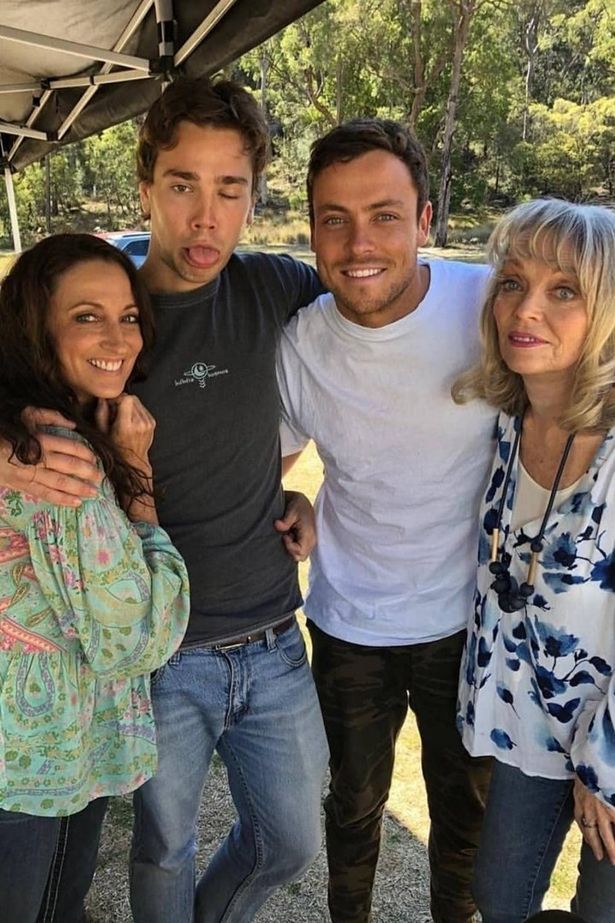 "Throughout the pandemic, the entire staff has worked tirelessly, and I'm excited to see what the future holds for them." Also, thanks to @samleightondore for the wonderful Liam sculpture. Let's get this party started."
He then captioned the photo with a series of heart-eye smileys and love heart emojis.
The couple frequently posts images of themselves together on vacations to exotic destinations such as Fiji.