Willow leaves Summer Bay for a new life in Queensland, where she reunites with an old flame Alex, in this week's episode of Home and Away in the UK. Will Dean offer her his approval?
Willow Harris (Sarah Roberts) has only been back in Summer Bay for six weeks, returning to reunite Dean with Amber and his son Jai, but this week she makes the daring decision to leave the town in search of her own happiness.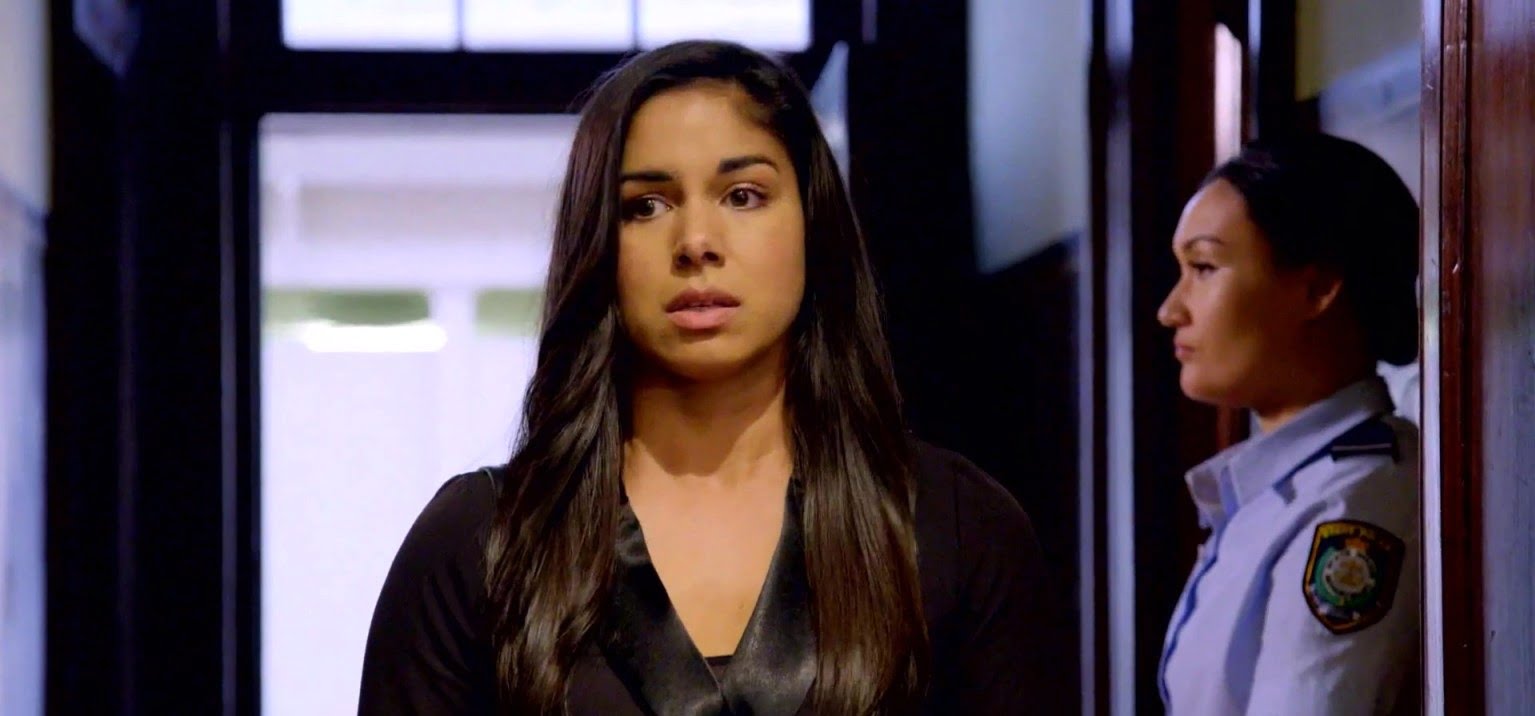 Willow has had a tumultuous few months after she put her friendships with Colby (Tim Franklin), Dean (Patrick O'Connor), and Bella (Courtney Miller) on the line by being Angelo Rosetta's "Witness X" and testifying against Colby, resulting in his 25-year prison term. She did so to protect Dean, believing that if the truth was revealed, he would face jail for his role in Ross's murder cover-up.
She could save Dean from prison and allow him to live a life free of fear by sacrificing Colby, who was already on a self-destructive course. She left town after the hearing, going down the coast to reflect on what had happened while avoiding Dean and Bella's wrath. She returned earlier this year with the aim of resolving the situation.
Even she was surprised by how forgiving her old Mangrove River friends were, and after just a few weeks in the bay, she was able to mend her broken relationships with Dean, Bella, and Ziggy (Sophie Dillman), as well as resume her job as manager of Summer Bay Fit. She also persuaded Amber (Madeleine Jevic) to return to town with Jai (River Jarvis), explaining that Dean's life will be much more peaceful with Colby in jail.
Things are back to normal now, but Willow is always coasting through life with no real goals in mind and no romantic opportunities in sight. In a heart-to-heart on Dean's balcony at the end of last week, Amber instilled in Willow the notion that she needs to start thinking about herself.
So, what's next for Willow Harris, I've been thinking.
What's better than beer, mates, and the beach? – Amber isn't convinced by Willow's simple response because she knows her friend is capable of so much more and deserves to find love. Willow tried to persuade her that she can live without love, but Amber told her that being okay isn't the same as being happy.
She mentioned Alex, referring to her as the girl you told me about when I first arrived here and adding, That seemed like it was something. And then it occurs to Willow that maybe the time has finally come for her and Alex to be together.
When Dr. Alex Neilson came to town to cover Tori's maternity leave as a locum doctor, the two were at somewhat different stages in their lives. They ended up dating – Willow's first with a female – but a future was always going to be difficult because Alex's work and life in Summer Bay were only ever temporary.
Despite the fact that Alex's place in the town would not last indefinitely, the two rushed into their relationship, Willow persuaded that she was ready to commit.
When Tori returned to work, Alex was left to search for a new career, which she finally found in Queensland. Willow was asked to move with her, but it was obvious that she wasn't ready for such a major commitment.
Willow's nerves were not calmed by Alex's compromise, which was that the two find a spot together somewhere local as Alex searches for work closer to home.
Willow finally convinced herself that she was able, and she told Alex that she would be moving to Queensland with her after all. Alex, on the other hand, saw right through it and, realising that her life was very different from her girlfriend's, she left Summer Bay in the dead of night, leaving Willow a heartfelt farewell message.
Willow is in a very different location a year later. So it almost seems like a smart idea when Amber suggests that she contact Alex again. But her anxiety has paralysed her – what if Alex says no? What if she's moved on and found a new love interest?
When we return to the action next week, Willow has decided that a reconciliation with Alex is out of the question… at least before Amber conducts her own investigation.
As she goes through Alex's social media, she learns that the doctor is still single, which opens the door for a reconciliation between the two ex-lovers.
As Amber shows her Alex's social media, she teases, Look me in the eye and tell me you're not dying to know more.
Willow finally thinks it's worth a shot and dials Alex's number from the Diner's balcony. It's voicemail! She hangs up after leaving her a nervous message in which she says she just wants to talk about some things and hopes she's happy. Now it's just a matter of waiting for an answer.
She finally gets the call she's been waiting for while on the beach with Dean the next day. Hello there. It's wonderful to hear your voice once more.
It isn't, however, the outcome she desired. She tells Dean that she had hoped Alex would ask her to move to Queensland to be with her… But the question was never asked, and when Willow tried to pay her a visit, Alex declined.
However, after speaking with Irene, she gains the courage to go for it. Willow explains that Alex kept on talking about how complicated her life is and how she wasn't waiting for them to try anything new.
Where is the romance, love? Irene has several inquiries. What happened to taking a risk in the name of love?
Irene reminds her that she just a few weeks ago when she returned to the bay and brought Dean and Amber together when Willow says to Irene that she can not just get to Queensland in the spirit of the moment. And against all odds, you triumphed! What makes you believe it's not going to happen again?
Fight to save her. What is the worst that could happen?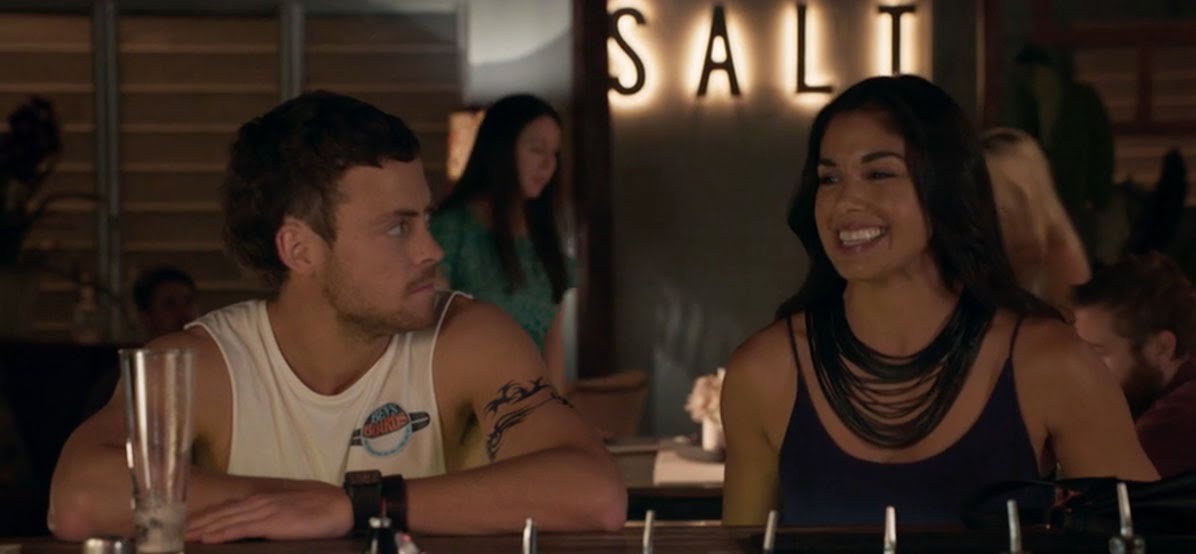 Willow has made up her mind, knowing she can always return to the bay if things don't work out in Queensland. She'll be in Queensland! She approaches Dean in Salt and tells him she's going up to Alex and laying it all on the line; she's going for the grand gesture!
Dean isn't comfortable in scenes reminiscent of the first time Willow decided to leave town with Alex.
He can't stop thinking about how it will affect her friends and her life in this town. What about Bella and your father, if you don't mind me asking? He can't offer her his help, just as he couldn't when she tried to quit the first time, and scoffs at her suggestion. It's not going to happen if you're hoping for a high five.
Dean realises that the best thing for Willow could just be leaving everyone she cares for after a stern talking to from Amber. Bella has Nikau, Dean has her, and Jai has her; it's not ideal, but things change.
And with that, Willow Harris bids Summer Bay farewell after a little more than three years!
Dean and she take one last emotional walk down the pier, reflecting on their long friendship. Willow recounts how they've come a long way since they were a couple of ratbag kids from Mangrove River, and the pair, who once dated, have been through a lot together in their tumultuous childhood and beyond.
Though, as Dean points out, Summer Bay isn't exactly far from Mangrove River in terms of geography. We're always a bunch of ratbags, Willow adds.
It's then time for her to depart. Also Bella is present to see her off, which would have been unimaginable just a few weeks ago. Given Bella's hate for WIllow just a few weeks ago, their goodbye is one of the more emotional ones.
Willow expresses her gratitude for their reconciliation by saying, Never in a million years did I think you'd take me back into your life, and I'm so glad you did.
Irene, Bella, Dean, and Amber all say their goodbyes to her in a small but intimate ceremony.
Jasmine, who is bound to her shift at the hospital, is unable to attend the farewell, and the flatmates and colleagues are forced to say their goodbyes over the internet.
Her friends jump into her Triumph and tell her that Alex would be a fool if he didn't take her back, and they wish her a safe ride.
Willow, farewell!