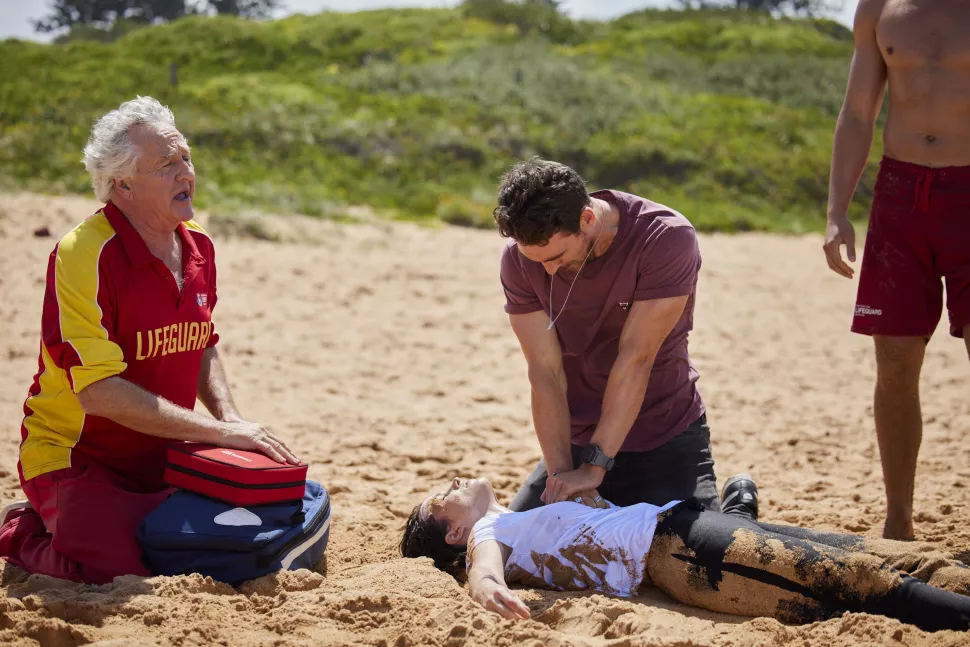 Since dashing to the rescue when Millie (guest actress Zara Zoe) was injured in a vehicle accident on Home and Away, Xander Delaney (played by Luke Van Os) has slowly been establishing an emotional attachment with her.
However, things threaten to take a TRAGIC turn for Xander and Millie on today's episode of the Australian serial…
In a panic, Xander phones his sister, Jasmine (Sam Frost).
Millie went missing from Northern District Hospital shortly after learning that her friend, Jo, perished in a vehicle accident…
Xander and Jasmine are both concerned about Millie's mental health and embark on a search for the fugitive patient.
Meanwhile, Nikau Parata (Kawakawa Fox-Reo), a volunteer lifesaver, is on beach patrol when the mystery Millie begins wandering into the ocean while fully clothed!
As Millie begins to fall beneath the waters, Nikau goes into full rescue mode…
When Nikau rescues Millie from the surf, there's a complete panic.
Jasmine, a hospital nurse, and Xander, a paramedic, arrive on the scene and begin chest compressions on Millie right away.
However, there is no evidence of life.
Is it too late for Xander to save Millie's life a second time?
After her daughter Roo's (Georgie Parker) positivity initiative, Martha Stewart (Belinda Giblin) appears to be on the mend.
Even Alf (Ray Meagher), Roo's sceptic father, has to acknowledge that Martha appears to be in excellent spirits.
When Martha agrees to meet with the transplant coordinator again to see whether there has been any progress on the intended kidney transplant, the family is overjoyed.
When the Stewart family is notified that the operation can be scheduled for next week, they are overjoyed!
Is Martha's long-awaited kidney transplant, which could extend her life, finally going to take place?
On Channel 5, Home and Away airs weekdays at 1:15 p.m.