He again looks at Eden.
In the most recent Australian episode of Home and Away, Cash Newman and Eden Fowler reunited.
After going through challenging periods in both their personal and professional life, Cash and Eden were brought back together.
After experiencing a string of disappointments, Cash attempts to project a "bad guy" persona in a recent plotline airing in Australia.
Cash has told his sister Felicity that nice guys come in last after getting shot by the head of the biker gang Marty and having his girlfriend Jasmine Delaney break up with him. Since then, Felicity and his friends in Summer Bay have been treated with obvious hostility by the neighbourhood policeman.
Recently, Cash spent the night with his ex-girlfriend Eden, but she was taken aback when the next morning he seemed strangely cold toward her. He urged that they keep their time together private.
In the Australian episode airing on Channel 7 on Wednesday, Cash revealed to Felicity that he has been forced to take an unpaid leave of absence from work.
The reason for this is because Cash has been accused of employing excessive force when apprehending a thief who recently stole from Remi Carter while he was busking.
Due to a mistake made by their new manager Justin Morgan, Eden found herself at odds with her Lyrik bandmates on the future of the ensemble.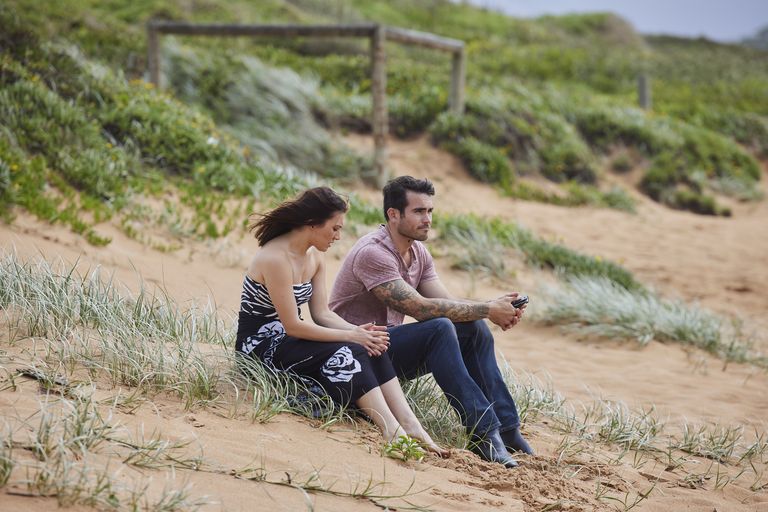 Eden insisted on firing Justin after learning that the band had missed their scheduled performance at Salt.
Theo Poulos and Kirby Aramoana disagreed, believing that Justin deserved another chance because of his recent history of aiding Lyrik.
The two bonded over their difficult circumstances as Cash visited Eden at home in the final moments of Wednesday's programme.
For the second time in a few days, the pair succumbed to temptation right away. Will they be able to control their passion a second time?
In October, Channel 5 will air these moments for Home and Away viewers in the UK.