Emily Symons, a star of Home and Away, is perhaps best known for her role as Marilyn Chambers, a local legend in Summer Bay, but she has also drawn much attention for her colourful love life.
After making her debut on the renowned Australian soap opera in 1989 as blonde bombshell Marilyn Chambers, Emily Symons went on to become an icon for Home and Away.
Additionally, it appears that she has something in common with the seductive hairstylist, who has served four periods in Summer Bay and has been married three times.
Emily, who spent time in Emmerdale as well, has had a love life that is equally as outrageous as her alter character; she has dated Premier League football players and married a descendent of WH Smith.
Additionally, Emily, who plays Marilyn, has previously experienced love on site. The Daily Star delves deeper into Emily's love life here.
WH Smith family connection
Emily, a star of Home and Away, has been married twice before: once to Lorenzo Smith from 2003 to 2005 and once to Nick Lipscombe from 1992 to 1995.
She was not, however, the only well-known celebrity she married, as her first husband Nick was a drummer.
Lorenzo, meanwhile, is the son of Viscount Hambleden, a contemporary of English stationary magnate W.H. Smith.
She and Lorenzo exchanged vows in a private ceremony in Henley-on-Thames before travelling to Italy for a blissful honeymoon in Positano.
At the time, Emily told The Mirror that they had a "beautiful wedding day" with their loved ones at their sides.
But according to The Liverpool Echo, Emily admitted in an interview that she had trouble getting pregnant when they were married and that the IVF treatments that followed had a negative influence on their marriage.
Later, in 2005, the couple got divorced.
NFL player as fiance
Emily was engaged to Premier League footballer Matt Le Tissier before she wed Lorenzo Smith.
The two started dating in 1999 after first meeting in the late 1990s, when Emily was appearing in a pantomime of Goldilocks in Southampton.
Six months after getting engaged, their romance regrettably fizzled out.
A year before they were scheduled to get married, the pair reportedly split up in 2000, according to both The Daily Star and Hull Live.
Emmerdale love story
Despite being a well-known face on Home and Away, Emily also had a prominent role in the adored ITV serial opera Emmerdale.
Emily portrayed blonde bombshell Louise Appleton, who could frequently be seen serving drinks behind the bar of The Woolpack Pub, between 2001 and 2008.
Her character also had a passionate relationship with Matthew King, but it didn't take long for the relationship to develop off-screen as well.
After meeting on the Emmerdale set, Emily and Matthew King's Matt Healy started dating and dated for more than 15 months.
They even got hot on camera when performing a duet on an ITV series called Stars In Their Eyes Celebrity Special, far from the dales.
But they broke up just before Emily took the stage for Dancing on Ice, according to a source who spoke to The Mirror "Due to their respective hectic schedules, they haven't seen each other much in recent months.
"The last straw was when Emily was rushing between the Emmerdale set in Leeds and the Dancing On Ice practise in London.
"It has Emily upset, and she is having a hard time keeping it together.
"But because she is a tough person, she has vowed to persevere despite her suffering and give her all in the show. She frequently sheds tears, but her coworker Daniel Whiston and the rest of the cast have been incredibly encouraging."
We are no longer in a relationship, but we remain friends, Emily said in a statement to The Sunday People, further confirming that she and Matt had broken up.
Ex-partner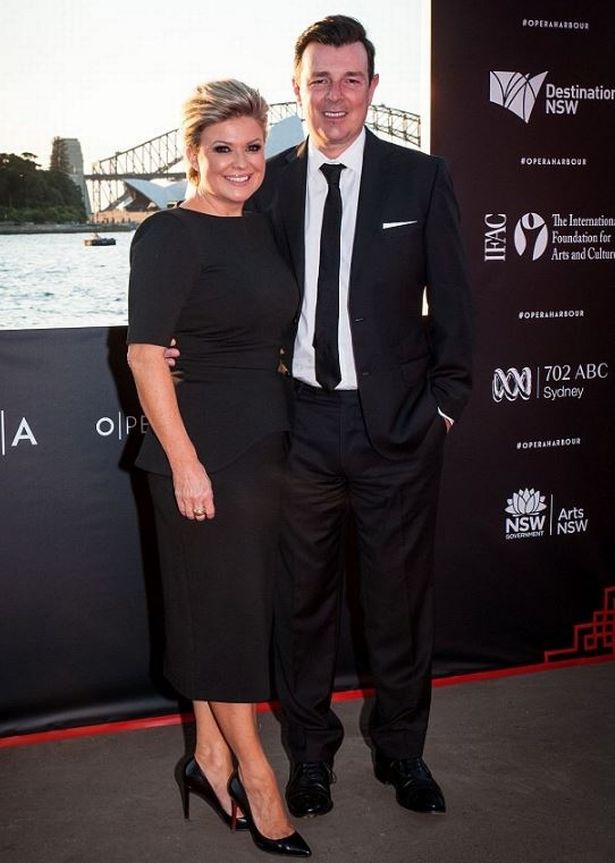 Emily returned to Home And Away to resume her role as Marilyn after leaving Emmerdale, and while there, she also found love.
Her chemistry with Paul Jackson, the programming director for Nova Entertainment Group, increased, and the two eventually started dating in 2010.
Emily and Paul also welcomed their son Henry in 2015 after a joint IVF journey.
Tommy, Georgia, and Grace are the names of Paul's three previous-relationship children.
Regarding her son, Emily said to New Idea: "I firmly believed that it was impossible and that I was too old.
"I initially believed it to be impossible, but it isn't. Really, I had given up because I believed I had exhausted all of our options. If you're feeling a little overwhelmed by the entire process, my suggestion is to not give up."
She continued by saying that Henry was essential in assisting her through the grieving process after her mother passed away in 2010.
"I've come to understand that it's the simple things that matter after observing Henry enjoy activities like driving to the grocery store. I lost my mum in 2010, and since then I've lost the ability to be happy "Emily remarked.
"With Henry, I've had so much joy, and he's truly shown me how to enjoy life again."
However, Emily and Paul made the decision to split up a year after the birth of Henry.
Since Emily tries to keep her private life private, it is unknown if she is single or in a relationship. However, she periodically posts heartwarming updates about her son Henry on Instagram.