This is how his life is right now.
Home and Away nostalgia is ingrained in the Australian psyche, and the legendary soap's early years were particularly intriguing.
In that cast, which also included Beau Ryan and Bec Hewitt, Mark Furze, 35, played Ric Dalby, a sweet but somewhat misunderstood boy.
Mark's character evolved from a naughty, bad-tempered adolescent to a smart, good-natured young man since his initial appearance on the show in 2004.
Mark's character had grown into a better buy towards the end of his storey. His character was noted for falling in love with Mattie, played by Kassandra Clementi, who brought out the best in him.
Mark's character, on the other hand, escaped a tragic end such as death or humiliation and went on to live happily with Mattie in Perth.
Mark, who was nominated for two Logie Awards in the category of Most Popular Actor, seems keen to return to the show that launched his career.
In an interview with TV Week, Mark stated that he would never rule out bringing Ric back to Summer Bay.
"As far as I know, Ric is still alive somewhere, so I'd never say never."
"I had the best time on the show and made some fantastic friendships," Mark remarked.
He went on to explain that he still remains in touch with Todd Lasance, Isabel Lucas, and the "Hemsworth brothers" on a regular basis.
"I spent almost ten years in Los Angeles before returning to Sydney's northern beaches a year ago, so I'm open to whatever work comes my way.
"Home And Away was a very crucial time in my life," Mark told the magazine.
"When I was on Home And Away, it was a pivotal period in my life." Mark now devotes the same amount of time to music as he does to acting.
Shotgun Alley, a rock band he was a member of, published three albums and toured New Zealand. Because of his debut on The Voice Australia, Mark's vocal abilities were noticed throughout Australia.
In an interview with TV Week, Mark acknowledged his nervousness about appearing on a reality show and demonstrating his abilities.
Mark admits, "Putting myself out there on a reality TV show makes me feel a little vulnerable."
"I had to think about it for a while." He, on the other hand, took the risky step of reinventing himself as a singer.
"I'm looking forward to getting back to Australia. Ric will always be a part of my life – I'm still mistaken for him – but I'd like to show you another side of me.
Mark added, "I'm aware that people will remember me as the guy from Home And Away," but "music is also a major part of who I am."
Mark was assigned to Guy Sebastian's team, and he performed admirably on the show, reaching the semi-finals.
Since his stint on the reality talent show, Mark has formed a band to perform Bon Jovi songs, and they are currently on a massive tour of Australia.
His largest role since leaving Home and Away was in the Underbelly series, which he starred in.
He's also appeared in a few short films, and his most recent role was Ruben on the television show Harrow.
Mark, on the other hand, is a cast member of Chess The Musical, a musical that has been touring Australia for the past few months.
Mark has also helped to create soundtracks for a number of projects. In 2012, he worked on the Rebel video short, while in 2011, he contributed to the soundtrack of A Heartbeat Away.
He was nominated for an Action on Film Award in 2012 for his film Rebel at the Action on Film International Film Festival in the United States.
As a result, Mark has been able to produce art that has been recognised around the world. On stage, Mark sings Bon Jovi songs.
Aside from his professional life, Mark is a loving husband to his lovely wife, Laurel Furze, with whom he has been married since 2015 after a ten-year romance.
While they are normally silent about their relationship, the couple acknowledged last year that they had suffered a loss.
Mark utilised Instagram to share their storey in order to normalise miscarriage conversations; the majority of the post was written by his wife.
"Recently, I've been riding a big wave. Laural, my brave wife, expresses it so well below. Lollie, I adore you and am very proud of you.
"Retweet from @laural.furze" It's difficult to open up and discuss the difficult sides of life on social media, but it doesn't feel right to only post the good stuff.
"We all go through difficult times, and Mark and I have had an especially trying week.
"This week, @themarkfurze and I had a big announcement planned. We're going to have a baby! We've been very excited, planning our tiny person's appearance and getting ready for this new chapter, now that I'm 10 weeks pregnant.
"However, in my ultrasound, we discovered that the pregnancy isn't viable, and I've had a missed miscarriage, which means my body still thinks I'm pregnant but the foetus hasn't progressed.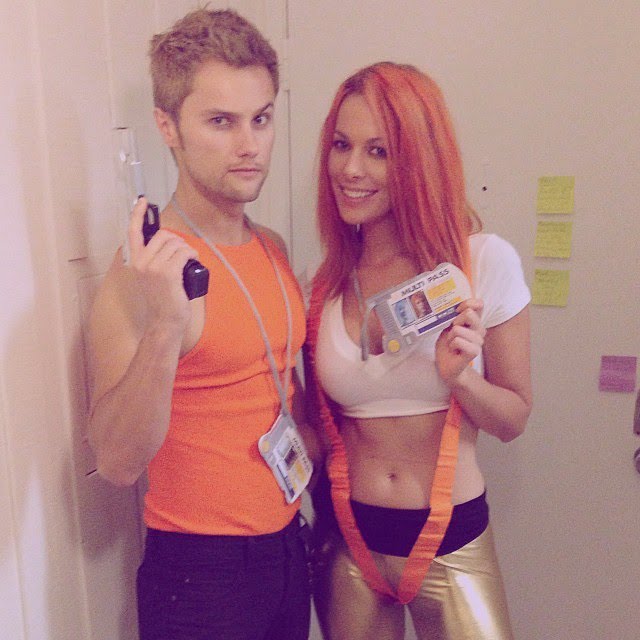 I'm getting ready for a D&C procedure to help my body heal.
"Pregnancy loss is rarely mentioned, despite the fact that it affects one out of every four pregnancies.
"Knowing that it's most likely because the embryo wasn't totally healthy and unsuited for life gives me peace of mind.
"However, in the last few days, absorbing everything has been really difficult. This week, I've been crying a lot and eating ice cream every day. Despite the fact that the tears are disappearing, I believe I will be eating ice cream for at least another week!!
"I felt driven to share my storey because I believe women should feel more comfortable talking about pregnancy loss. I'm sure a number of you reading this have experienced something similar. It's unpleasant, but it's nothing to be ashamed of.
"I've had an incredible support system in place, and I couldn't imagine doing it on my own."
"Mark has been so wonderful to me this week, and I am so grateful to have a man like him at my side.
"We'll make it through, and we're doing everything we can to stay optimistic."
During the filming of Home and Away, Sam Frost flaunts her lean figure while jogging along Palm Beach in sportswear.
Home and Away Spoilers – Christian's traumatic experience came back to haunt him