So Dan, what's the issue with Neighbors? was the question posed to Dan Walker. Aimee Fuller, the host of the podcast, laughed and asserted that he had nothing to do with the changes made to the channel's programming. He was a part of the broadcaster's intentions to restructure and offer fresh, engaging material, which they had previously disclosed.
When Aimee pointed out that the cancellation of Neighbours coincided with his new position at the channel, he jokingly sighed, "Oh no, don't blame that on me!"
He chuckled, "I wish I had that kind of power."
"If I had that kind of authority, I would have kept Neighbors forever.
He insisted, saying, "For the Neighbours brothers and sisters out there, I loved Neighbours growing up, but my dad despised it!"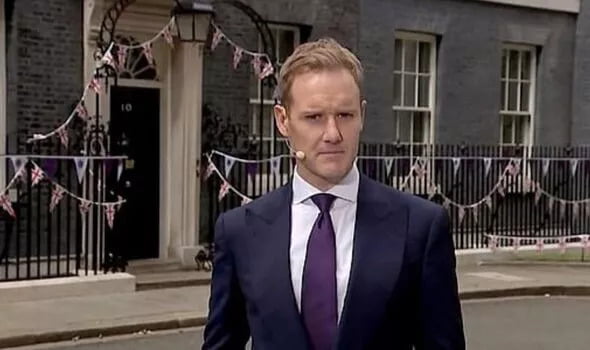 Do you believe I told my first meeting: "Right, you sign me, you get rid of Neighbours?" he joked.
The adored Australian soap opera won over the nation's hearts when it debuted in 1986 and had been airing on UK TV for 36 years when Channel 5 announced its cancellation.
Brits were 18 months behind the action in Australia when it was initially released, but it was still a fan favourite.
In reference to Jane Harris' early appearances in the late 1980s, Dan has said that he was watching during the "Plain Jane" era.
Annie Jones, who originally tried out for the part of Charlene Mitchell but was passed over in favour of Kylie Minogue, was cast as Jane.
Dan recognised her from the first time when she returned to the show in 2018.
On Monday Mile, Dan and Aimee Fuller kept talking about his most recent television performance.
He told her, "For whatever reason, I've made the decision to relocate everything to Channel 5."
Nevertheless, despite the disruption of moving to London, he seems at ease.
He screamed, "There is no pressure; pressure does not exist."
Even though his first day involved visiting Downing Street, nothing short of being asked to play the piano for the country in front of the Prime Minister is likely to alarm Dan in his new position, according to Dan.
He declared with enthusiasm, "I've never felt nervous on television."
He recalls, "The director, Carl Harks, was in my ear the first time I was on network television at Wimbledon.
The sports reporter recalled, "[he said] 'Dan, I know you've never done this but there are 13 and a half million people watching – don't f*** it up!'"
Later, his director told him that he had been trying to increase his adrenaline to produce favourable outcomes, adding, "I said it to you because I know that's your sink or swim action."
Dan now claims that, while under pressure, he tries to emulate the mentality of Olympic swimmer Adam Peaty.