This summer, actor Alan Fletcher from Neighbours will move from Ramsay Street to a field in Chelmsford. The 65-year-old fan favourite of the audience, who has played Dr. Karl Kennedy in the Australian soap opera since 1994, is a talented singer and pianist.
He has performed multiple UK tours with his rock group Waiting Room, and last year he started writing Americana-alt country songs. A new EP is due out this month. In July, he will perform at the Tennessee Fields country music event in Sandy Brook Fields, Writtle, bringing his fresh sound to the UK for the first time.
The festival is scheduled for July 15 and 16, and organisers have revealed that the former soap opera star-turned-singer will perform on the opening night when they move the Radio City Sessions from Hot Box in Chelmsford's downtown area to the festival grounds. Due to the opening night performances by The Jackson Line from Chelmsford and prolific songwriter Sue McMillan, entry for the Friday evening has been made available to both single-day ticket holders and campers.
"It is tremendously thrilling to be able to have him as a talented musical performer at Tennessee Fields," said festival director Georgie Thorogood. "Alan Fletcher was a significant part of my youth with his role as Dr Karl Kennedy in the hit TV show Neighbours."
He has a strong interest for country and Americana music and will be performing with The Jackson Line from Chelmsford and prolific UK composer Sue McMillan.
The Hot Box in Chelmsford hosts the Radio City Sessions, which are always excellent evenings. It gives us the utmost joy to be able to share something so important to us with a larger audience during the festival itself.
Tenille Arts is travelling from Nashville to the festival to lead an exciting lineup of US and UK performers. Among the other performers to keep an eye out for are Jackson Michelson, The Wandering Hearts, Jade Helliwell, The Rising, Two Ways Home, and Allie Marie Hunter. The Folly Brothers, who are back for a second year to bring a bluegrass party to the acoustic stage, and Southend-based Adam Brucass will also be performing. Shaun Samonini and Roisin O'Hagan, both from Essex, will play full band sets on the main stage.
While the immensely popular Honky Tonk Roadshow, with Gary Quinn, Jade Helliwell, and other UK artists, will once again headline the Friday night party and get everyone in the festival mood, Juna N Joey is another American act who will perform on the acoustic stage.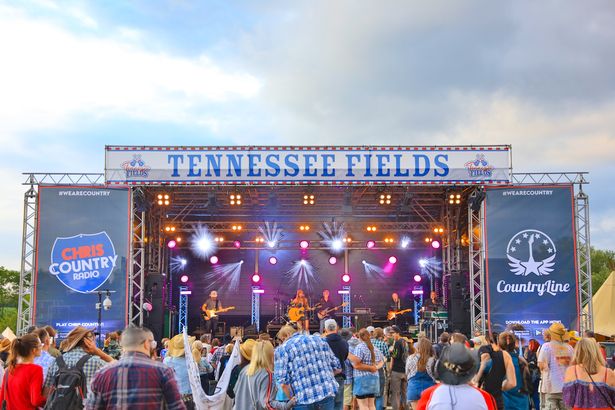 The festival received numerous nominations, including a spot on the shortlist for the UK Festival Awards, and was named the UK Country Music Showcase awards' Best Festival 2019 upon its debut. It was also mentioned in The Telegraph and The Times' top UK festival features.
After the first 18 months of pandemic pandemonium, the 2021 event, despite constraints, gave joy to a joyful and passionate crowd. At a period of widespread lockdowns, it was a smoothly organised, low-risk concert that allowed many people their first opportunity to once again enjoy live music.
This year's festival features a new look, top-notch American cuisine, beverages, and entertainment, such as a rodeo bull, Ferris wheel, shopping mall, and the well-liked line-dancing session.