In the midst of Mackenzie's grief over Hendrix, one of Ramsay Street's most cherished residents makes a welcome comeback.
Here are 10 Neighbours hints for the upcoming week:
1. Kiri and Chloe talk about the future
The two will sit down to have a meaningful chat about their relationship next week, even though it has been obvious for some time that Chloe and Kiri's romance was fizzling out. When Chloe finds out that Nicolette is joining Kiri at church in addition to Kiri having returned, they have a conversation.
They become aware that they need to be open and honest about how they feel and decide if they have a future as they become concerned about how close they are getting. Is Chloe and Kiri's relationship over now?
2. Byron has doubts about Clive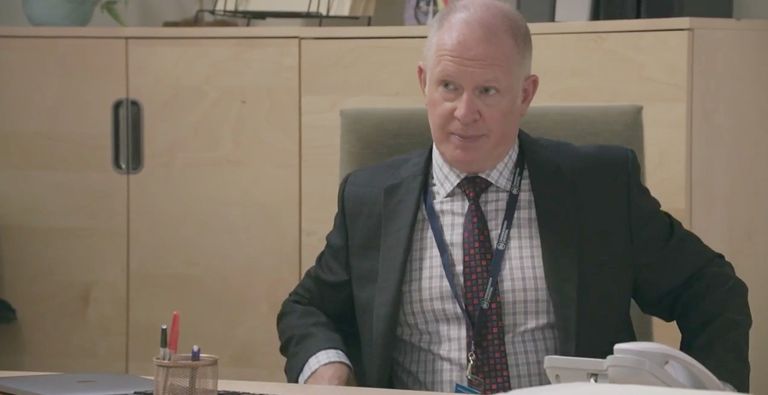 Byron, Jane's son, has never been short on surprises, but he receives one of his own when he meets Clive and can't help but think he's heard Clive's voice before.
When he notices that Clive appears to have a relationship with one of his clients, his interest is aroused even more, and it then occurs to him that Jane might be the victim of Clive's infidelity. Will Byron be able to show that Clive is unfaithful to Jane if he is?
3. Grant and Mackenzie cross a line
Grant has been doing everything he can to support Mackenzie after her loss of Hendrix, but he discovers that his efforts are having the opposite effect when the two fight.
When the following week starts, it appears that they have resolved their differences, but Grant is unable to stop being too protective. When he learns that there are recordings of Hendrix out there, he decides to withhold them from his daughter in order to avoid upsetting her further. But it appears Grant is committing yet another error…
4. Zara is suspicious Toadie feels something for Amy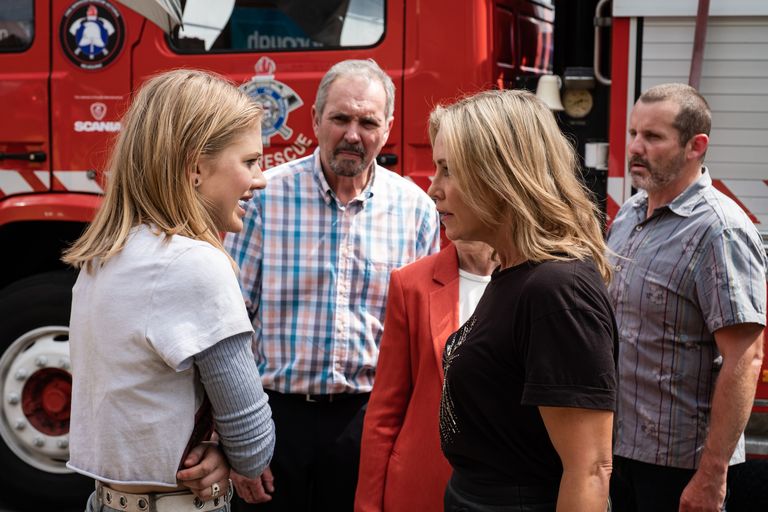 In recent weeks, Amy has had to deal with Zara's notion that she has affections for Toadie, but the next week, the young girl will start to believe that Toadie feels the same way.
After a string of unsuccessful dates, Amy is becoming increasingly melancholy, so Toadie is back to support her and work to cheer her up.
Zara is convinced by this alone that he understands how she feels, and she is insistent that something must be done.
5. Harold Bishop's Comeback
The end is near, and the first significant returnee will arrive the next week. Harold Bishop is back, and his return comes just in time for him to learn that a Ramsay Street resident might be in need of some advice.
After returning from a trip, Karl and Susan are worried about Mackenzie since they can see that she is having trouble. However, they are diverted when Harold shows up, and though they are happy to see him, they quickly realise that he might be the only one who can help the distressed Mackenzie.
6. Nicolette and Byron work together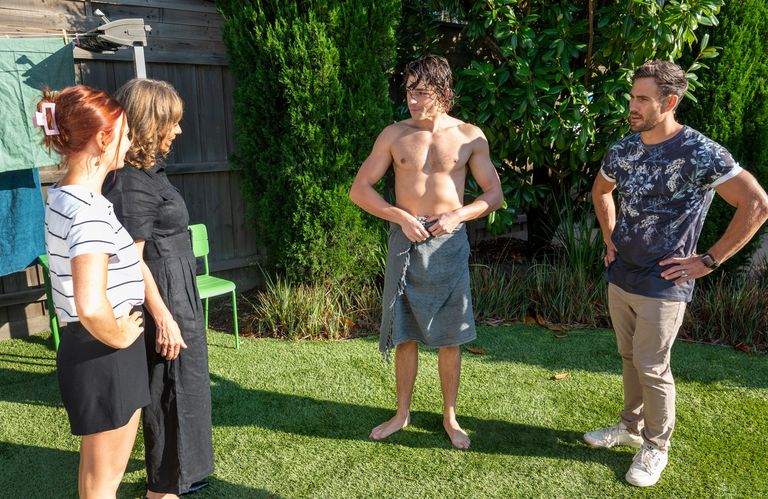 Byron is determined to prove that Clive is cheating on Jane and will collaborate with Nicolette to accomplish this goal, but the two have a history of poor teamwork.
Nicolette is willing to help even though she doesn't want to think that Clive would desert their mother. However, she has heard enough to be concerned. They benefit from the alliance since it enables them to connect in a way they haven't in a long time and stay on the same page, but are they accurate in their assessment of Clive?
7. Harold and Zara come to an understanding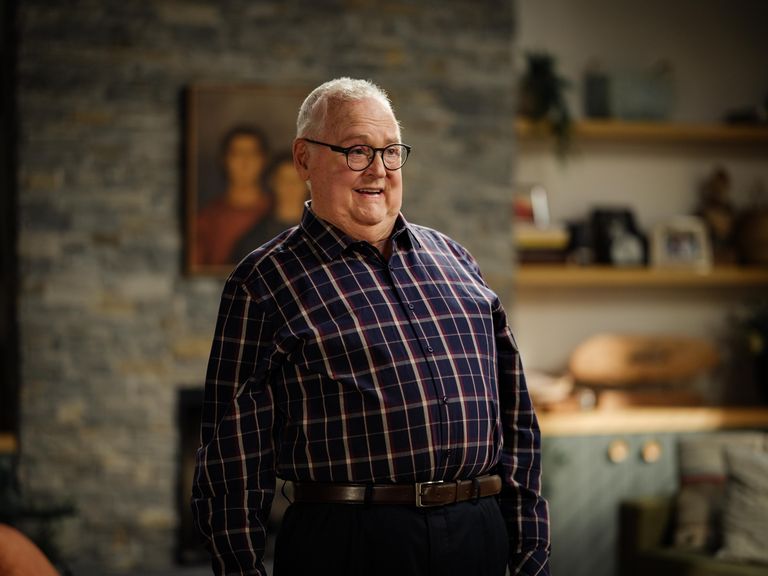 Zara believes that Toadie and Melanie should not be together and that he should instead be with Amy, but she is not the only one who has some reservations about Melanie perhaps not being the proper match for Jarrod.
When the two make the shocking revelation that they have chosen to get married after all, Zara realises that Harold shares some of her concerns. This makes both of them even more frightened. Is Harold planning to put Toadie and Melanie in conflict the same way he did Daniel and Amber upon his return in 2015?
8. Terese enters Lassiters
Even though Terese is no longer actively involved in running Lassiters, she volunteers to assist behind the scenes the following week when Paul starts to struggle.
Terese notices that Paul is too preoccupied with the jailed David to pay attention to all the aspects of the hotel that he needs to monitor, and she decides to sabotage his efforts so that nothing falls apart. Will Terese only realise how much she misses Lassiters after a brief visit?
9. Freya and Aaron run into additional issues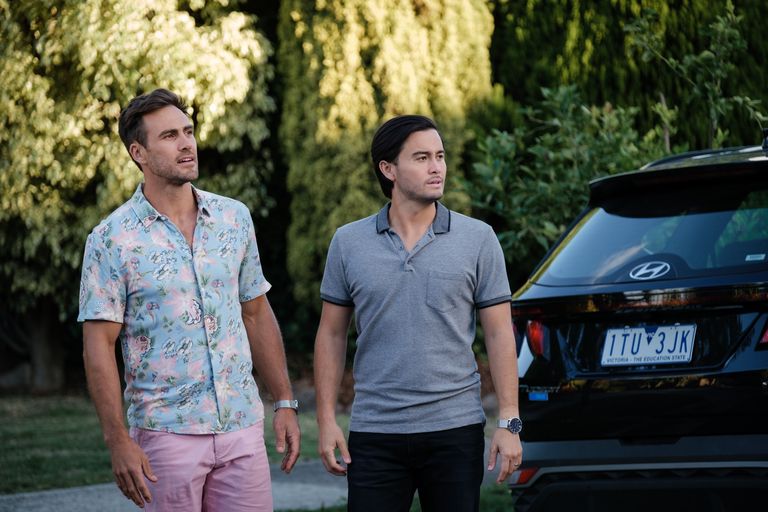 Freya and Aaron were forced to comply with Emma's requests because David was imprisoned and was at the whim of the numerous inmates who wanted to hurt him.
She promised the two that if they helped her with a problem, she would help David stay safe. However, it turns out that Emma has a number of issues, and she is not willing to accept assistance with just one of them.
The next favour is requested, but it conflicts with Freya's sentencing; how will she get out of this one? This only makes the situation worse.
10. Harold assists Mackenzie in coping with her loss
When Harold Bishop notices how badly Mackenzie is suffering to deal with losing Hendrix, he is there to support her because there are very few people who can impart wisdom as well as he can.
Harold is familiar with grieving because he has experienced the loss of people like Madge, David, Liliana, Serena, and Kerry. He shares his experiences with Mackenzie in the hope that she may find solace in his words. Will Harold, though, be the one to assist Mackenzie in moving on?