Penny McNamee and her cast mates from Home and Away are very inclined to post more than a few snaps from the set behind the scenes.
But very occasionally, we still get another dimension of the life of the locale of Summer Bay – and that includes the individuals who bring to life other areas of the screen.
Penny posted a beautiful homage on Tuesday, February 2, to the lady who worked tirelessly behind the Home and Away scenes to add a colourful aspect to the show – one that many would not have seen.
Penny began, "MEET CAROL ."
"Carol has been working behind the scenes at @channel7 for 37 years, creating all the delicious food that you see on tv."
"She went on: "But she has been a dear friend to all of us more than that. Carol is now set to retire to spend time with her wonderful husband Graeme and her sons.
Penny continued to clarify some of the great ways Carol has helped Home and Away's cast and crew.
Carol, thank you for being a mum to all of us. Thank you for the cuddles in the night when I was teary and tired of waking up to kids. Thank you for making toasties for cheese and ham for all of us (especially when I pregnant and had morning sickness).
"Thanks for taking and printing special event images. Thank you for celebrating our birthdays and baking our favourite cake for us. Thank you for always arranging the goodbye cards. But most of all, every morning, thank you for the warm smile and talk. You're going to be so missed and we're all so grateful to have shared our days with you. Xxx"
A sweet tribute to Penny revealed another side to the soap that viewers sometimes don't get to see.
Others who had already been interested with the show then brought their memories and well-wishes for Carol to the comments section.
Caroline Bell Booth, former director of the stage, wrote: "I believe! Thank you Carol – you have put so much time & attention into your major contributions to each scene. Enjoy a great retirement x"
A happy and well-deserved retirement… a lovely lady who still stopped and gave us five minutes of time each morning before she went to work," explained another behind-the-scenes worker."
In addition, former actress Raechelle Banno added: "What a lady…"
Fans have expressed their appreciation for the work of Carol, with one writing: "People like this make a much happier workplace."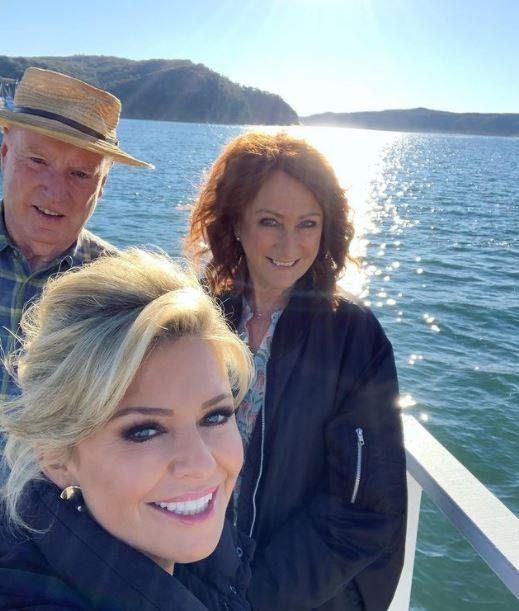 Often inclined to sharing perspectives from behind the scenes of the show is Emily Symons, who actually plays Marilyn.
She posted a photo of one of the crew members, Rose-a-lee Angrisano, who is a stand-by makeup artist, when Australia emerged from lockdown last year.
Emily wrote alongside an adorable selfie of the pair: "Love my little Rosie @rosealeeangrisano and all our awesome crew these days wearing such lovely masks."
It always looks as though the cast of Home and Away were well looked after on-set, and these posts act as a reminder that behind the scenes there is still more going on than you'd expect.
As Home and Away returns this week to our screens, we'll look forwards to more little snippets from the cast this year. Just carry it on!