Neighbours is ending on a high note, as the iconic Australian soap topped Channel 5's ratings just a week after the last scenes were shot.
The go-to guy for UK TV ratings, Liam Hamilton, wrote on Twitter that Friday's programme (June 17) was the broadcaster's most-watched, with 520,000 viewers during its lunchtime airing at 1:45pm, and another 350,000 viewers during their teatime 6pm rerun.
However, these are only overnight figures; after records and catch-up numbers are included, the final total will rise.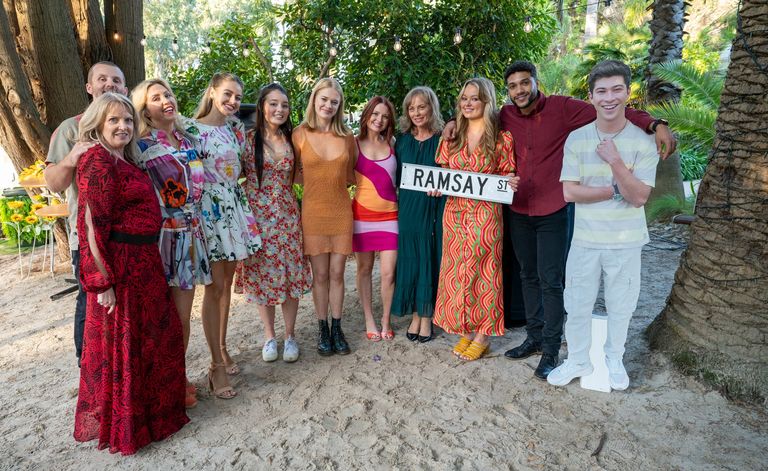 Fans will get a couple more weeks to enjoy the show before the last episode airs on August 1.
The cast is still reeling from the show's termination, with Georgie Stone saying she found out about it on Twitter.
"It's a tremendous shame," the actress who plays Mackenzie Hargreaves told Digital Spy exclusively. I was heartbroken" when Neighbours ended.
"I initially saw the news online – on Twitter – and I wasn't sure if it was true or not until I got a call from one of the producers stating it was true," she continued.
"Finding out you're losing your job via social media isn't fun."
The actress acknowledges that it reminded her of a prior decision, saying, "I guess I was going to leave at some point this year anyhow, but I felt sad that future generations of young actors wouldn't get to have this experience on the programme."
Meanwhile, soap opera veteran Stefan Dennis is concerned about the genre's long-term viability.
"Simply simply," he wrote for WA Today, "it's all about the rapidly changing landscape in the way we watch our favourite TV series."
"Drama on free-to-air television is dying a quick death because today's audiences are accustomed to watching what they want, when they want," he continues.