Toadie Rebecchi and Melanie Pearson of Neighbours will be seen in the UK next week in a secret romance.
Before Toadie (Ryan Moloney) hired Melanie (Lucinda Cowden) as his assistant, the two had a date that didn't go anywhere. They confirmed their plan to remain colleagues after a Valentine's Day mix-up, but they're now beginning to hook up.
Toadie tends to be especially cruel towards Melanie at work in upcoming scenes on Channel 5, which their coworker Mackenzie Hargreaves (Georgie Stone) notes.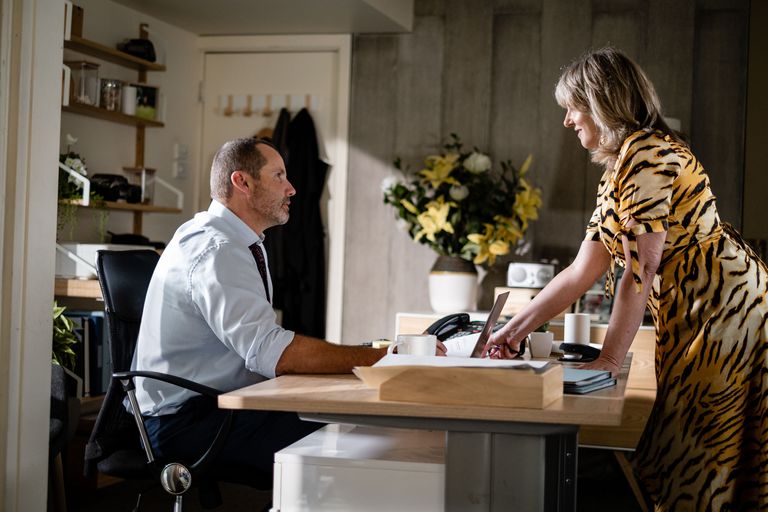 As Mackenzie confronts Toadie, he is happily shocked when Toadie responds that he would be more aware of Melanie's treatment in the future.
Toadie has been scolding Melanie at work in order to keep their secret relationship hidden.
Toadie and Melanie love the excitement of sneaking around and getting intimate with each other, but when Terese Willis (Rebekah Elmaloglou) comes close to exposing their affair, they realise they need to be much more cautious.
Toadie and Melanie meet up after work later in the week, but Mackenzie is suspicious when Toadie returns looking especially pleased.
He has a dishevelled look, which she finds as well.
Will she figure out that Toadie has been having an affair? Will she find out it's Melanie he's been catching up with secretly if she does?