For the final week of Neighbours, Daniel MacPherson has been confirmed to return, and he has been discussing his decision to do so.
Next week is the final episode of the Australian soap opera, which will send many familiar faces back to Ramsay Street for the grand finale. One of the returning stars is MacPherson, who portrayed Joel Samuels from 1998 to 2002 and will be revisiting the part for the first time in twenty years.
"Coming back here is the biggest head spin. Even on the way here, my mind was blown; I haven't been on the Neighbours set in twenty or so years," he added.
One of the best experiences of my life was returning to the sets and seeing everyone again, including all of my friends.
My head is spinning because I came here when I was 18 and left when I was 21.
Joel is returning to celebrate his friend Toadie Rebecchi's impending nuptials to Melanie Pearson.
What can audiences anticipate from 40-year-old Joel? I'll tell you what you won't get: a full-monty, a nipple piercing, speedos, blonde mullet hair, or frizzy blonde hair, thank goodness.
However, a few old friendships were revived, which is wonderful and a lot of fun.
There are "a lot of the same faces in the crew, and those crew I worked with are now training up new crew members, which is excellent," he continued, claiming that the set hasn't altered much in the past 20 years.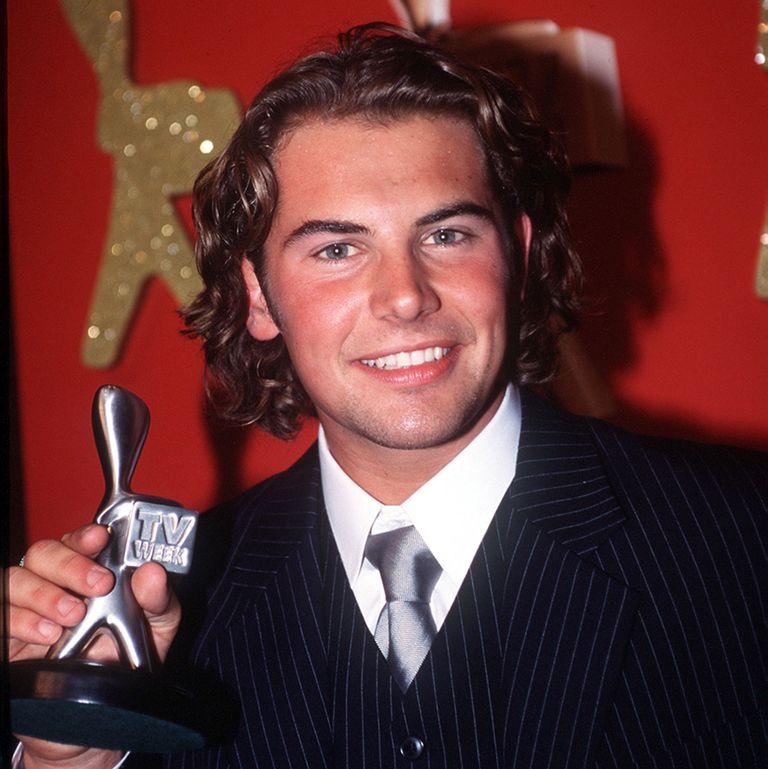 When asked about Neighbours' effect on his career, MacPherson referred to it as his "training ground."
"I learned professionalism, timeliness, and preparation from it, and even now, with seven acts and pages of dialogue, there is a tempo and a discipline to this show that serves you so well elsewhere," he recalled.
"In a way, Neighbours was like my university to me personally. I will always be grateful for the opportunity to work and live with my friends in St. Kilda. Coming back has been incredibly special.