Next week's episode of Neighbours is expected to leave fan favourite Xavier Molyneux's character Byron Stone devastated, as a terrible loss has been announced for him.
The employee of Lassiters has had a busy few months after becoming entangled in a passionate romantic relationship with Reece Sinclair (Mischa Barton), whose father is a hotel investor.
Byron was curious about the woman he was falling for, so Reece first kept his identity and motivations a secret from him. Eventually, Reece told Byron everything he knew.
Her main reason for moving to Erinsborough was to find her missing sister Krista, even though she was also reporting to her father on the situation of Lassisters.
Byron was more than happy to assist her, and after they looked into it together, they learned that Krista had been pictured with Eden Shaw (Costa D'Angelo) and Holly Hoyland (Lucinda Armstrong Hall).
Byron and Reece were ecstatic to have achieved such a breakthrough and hurried back to Ramsay Street with the intention of confronting Holly and learning the truth about what truly happened to Krista.
But tragedy was finally in store: flashback images showed that Krista had passed away and that Melanie Pearson (Lucinda Cowden) had been a major factor in her demise.
Reece, who obviously loved her sister a great deal, will undoubtedly be extremely shocked to hear the news.
Byron will undoubtedly be helpful, as he has been from the start of the new series, but will their relationship collapse as a result of this heartbreaking revelation?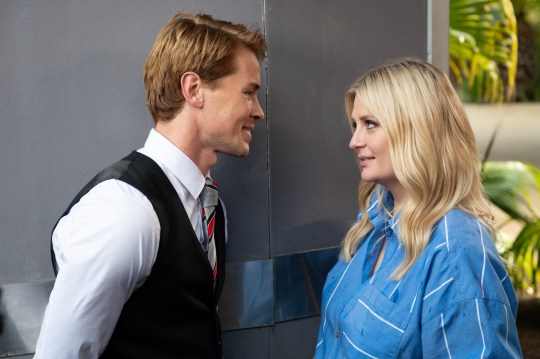 It's definitely a possibility because next week's spoilers indicate that Byron experiences a significant loss. In light of this, we can't help but wonder if Reece decides to leave Australia after this tragedy.
All we can do is wait and see.