Fans of the Channel 5 soap opera Neighbours were left in tears last week when it ended after 37 years. For the show's final episode, viewers also saw some familiar faces return, including pop singer Kylie Minogue and West End actor Jason Donovan. However, some Neighbours fans are upset that Cash in the Attic has taken its place as the show that airs at 6 o'clock in the evening.
Since then, a lot of irate fans have vented their annoyances online.
Some people have even threatened to boycott Channel 5 over the replacement of Neighbours, while others won't even turn on the channel.
Jules, a fan of Neighbours, lashed out at Channel 5 on Twitter, writing: "F***s sake, Cash in the Attic instead of #Neighbours Channel 5! #PerfectBlend." (sic)
When the realisation sets in that @neighbors is no longer on! This cherished institution has been replaced by awful landlords, earlier H&A, and Cash in the Attic on @channel5 tv!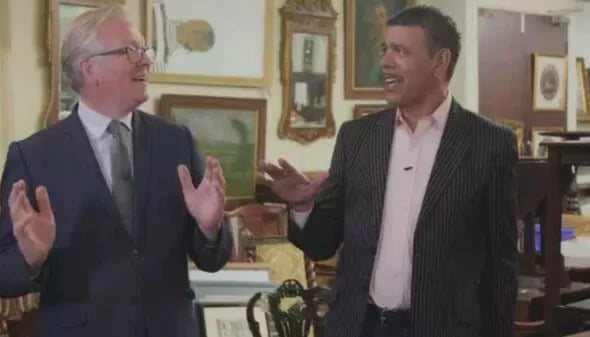 "Appalling! Aside from me, I'm curious how many regular viewers you've just lost forever. Neighborhoods are something I miss.
While Stephanie, another fan, fumed: "#channel5isdeadtome #Neighbours watching Cash in the Attic is about as exciting as watching my dog chew his nails… no… actually, my dog is way more entertaining…" It's "Ciao, adios, I'm done" on Channel 5!
NO ONE HAS EVER commented, "Can't wait to see what happens tonight in "Cash in the attic"," User @for neighbors continued.
In response to Cash in the Attic replacing #neighbours, William tweeted: "I was thinking of organising a boycott of Cash in the Attic as a protest, but given I doubt anybody will watch that s**t anyhow, I won't waste my time."
James Webb continued, "I used to watch @5 News before @NeighboursTV, but now that Cash in the Attic repeats have taken the place of #Neighbours, I won't bother watching @channel5 tv at all. @neighbors, "bring back the neighbours."
Not all viewers, however, were dissatisfied with the change, as Dan noted: "As I already stated, I haven't watched #Neighbours in years, but this marks the end of an era. a programme cancelled due to financial issues rather than declining viewership! It will be replaced on Monday with Cash in the Attic, so it's not all bad."
Who's looking forward to Cash in the Attic next week, said Luna?
Fans of Neighbours who were devastated watched the series' final episodes on Friday.
In the previous instalment, Charlene (Kylie Minogue) and Scott (Jason Donovan) visited Ramsay Street once more.
As Jason was bubbling with joy, viewers watched with delight as Kylie drove up the road in a green Mini.
He stated: "Oh my goodness. Wow, have a look at this. We succeeded!"
Kylie's character simply said to her lover, "Home dear home."
Not just Kylie and Jason but other well-known characters returned to the soap opera.
Along with reprising his role as Mike Young, Hollywood star Guy Pearce visited Ramsay Street for one last time.
Additionally, the last programme had record-breaking TV ratings and attracted a large audience.
873,000 viewers watched the show's finale in Australia, according to TV Tonight figures.
In the episode of Cash in the Attic airing Tuesday night, Jules Hudson and professional appraiser Paul Hayes will go on a treasure hunt in Birmingham.
The presenters will support Jackie and her daughter Julie in their fundraising efforts to purchase a pageant gown for Daisy, Julie's youngest daughter, for the Miss Teen Great Britain competition.
Channel 5 broadcasts Cash in the Attic every day at 6 o'clock.